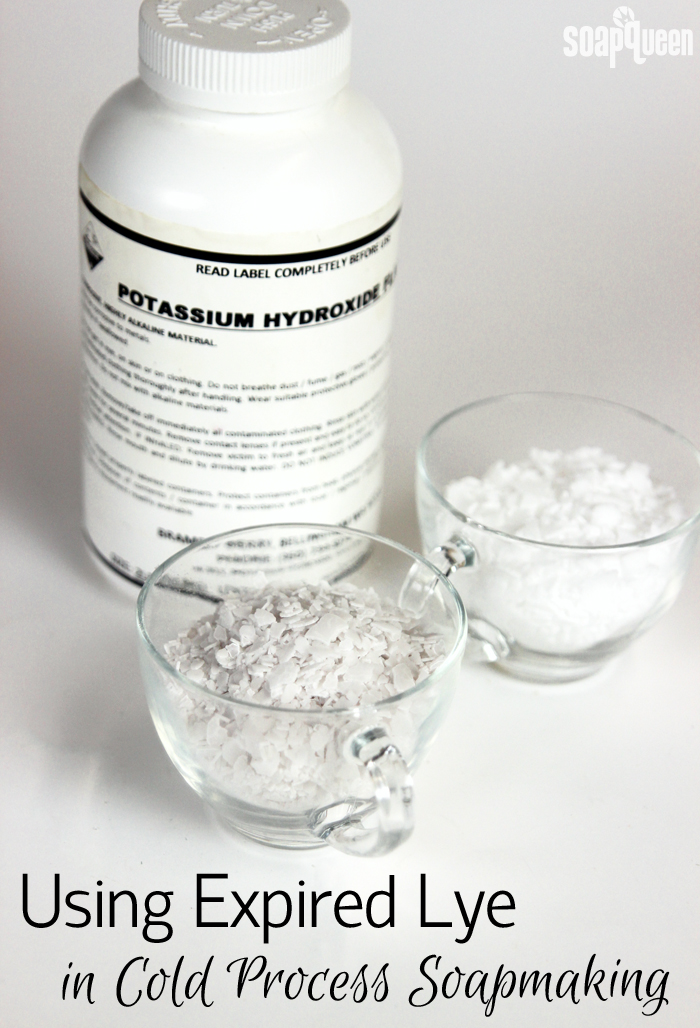 When troubleshooting a cold process soap recipe, there are several factors to look at. For instance, if your batch accelerated or riced, it may be the fragrance oil. If the batch is taking longer than usual to trace, it may be a high amount of soft oils, like olive oil, in the recipe. Another thing to investigate is your lye. If lye is past its prime, it can do some odd things in your soap.
Lye is an inorganic compound that is commonly found in drain cleaners. It is highly caustic and can burn the skin if not handled properly. Working with lye requires long sleeves and pants, close-toed shoes, a well-ventilated room, gloves and eye protection. Before handling lye, make sure to watch this Soap Queen TV video on lye safety. The Lye Safety Guide has more information on how to work with it. You need to be fully prepared and follow every safety precaution before getting started.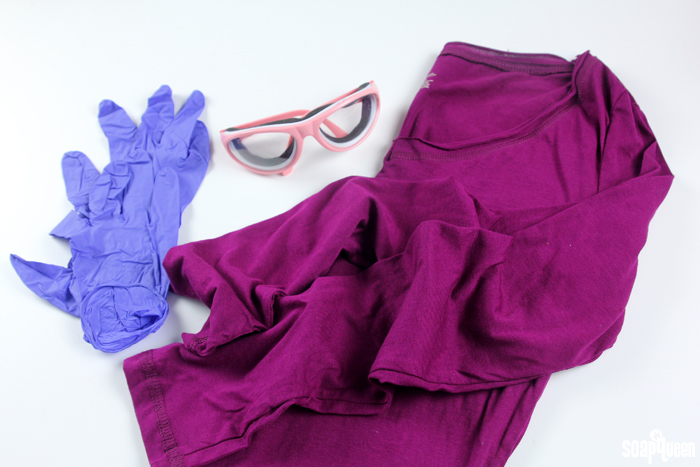 Working with lye requires safety gear like goggles, gloves and long-sleeved shirts and pants.
Lye is necessary for the soapmaking process. By definition, soap is a chemical reaction between oil and lye. This reaction is called saponification. During the saponification process, the lye gets used up. That means it is not present in the bars after they're cured. Read more about saponification in the Where's the Lye post.