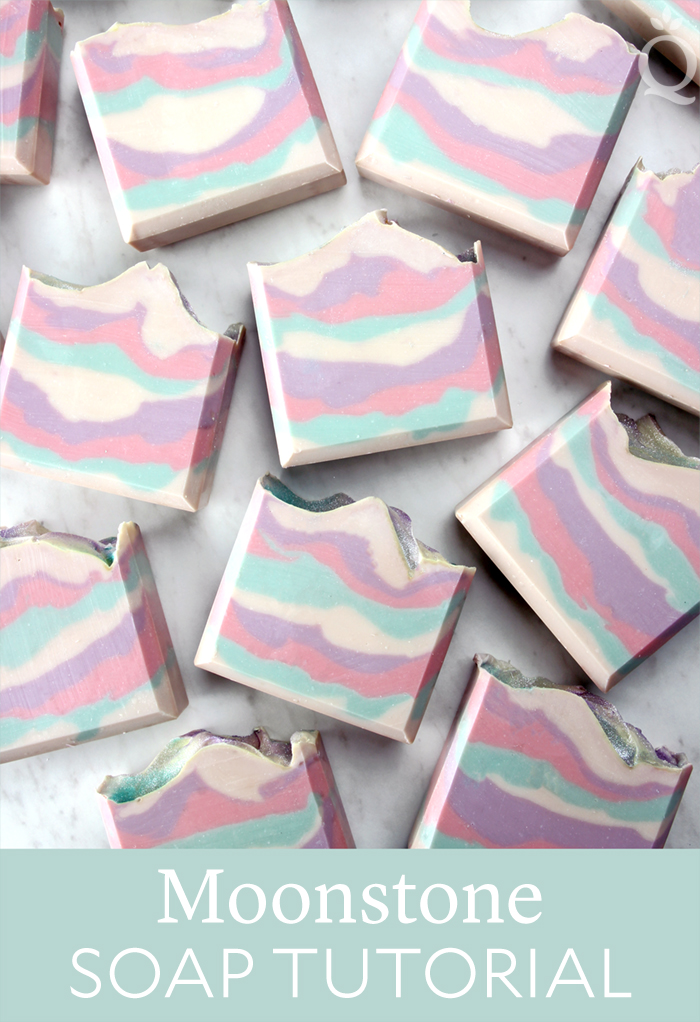 It's amazing what a little mica can do. It adds a beautiful iridescence to handmade bath and beauty products. This Moonstone Cold Process Soap has a layered design, but what makes it special is the glimmer on top.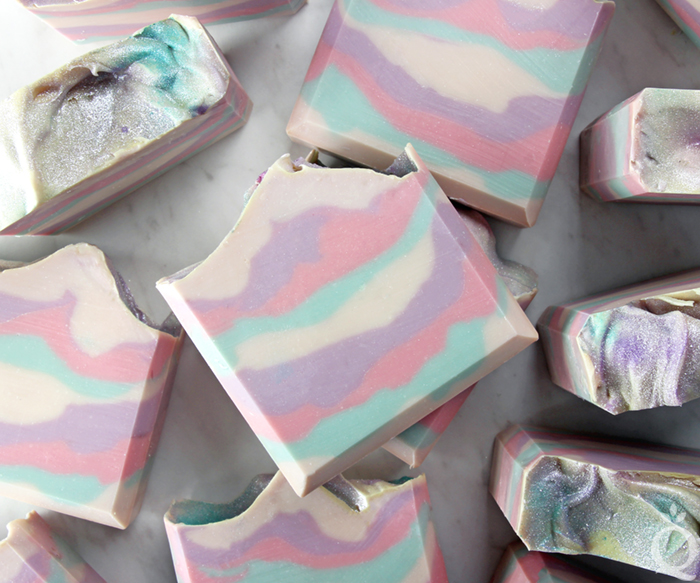 The recipe is topped with Snowflake Sparkle, Aqua Pearl, Party Pink, and Lavender Micas. You can place the colors on top of the soap easily using the new Powder Sprayer, which is part of our gemstone collection. All you have to do is press the top of the sprayer and the mica is dusted onto your soap. It's an easy way to work with powders, and also happens to be pretty fun to use.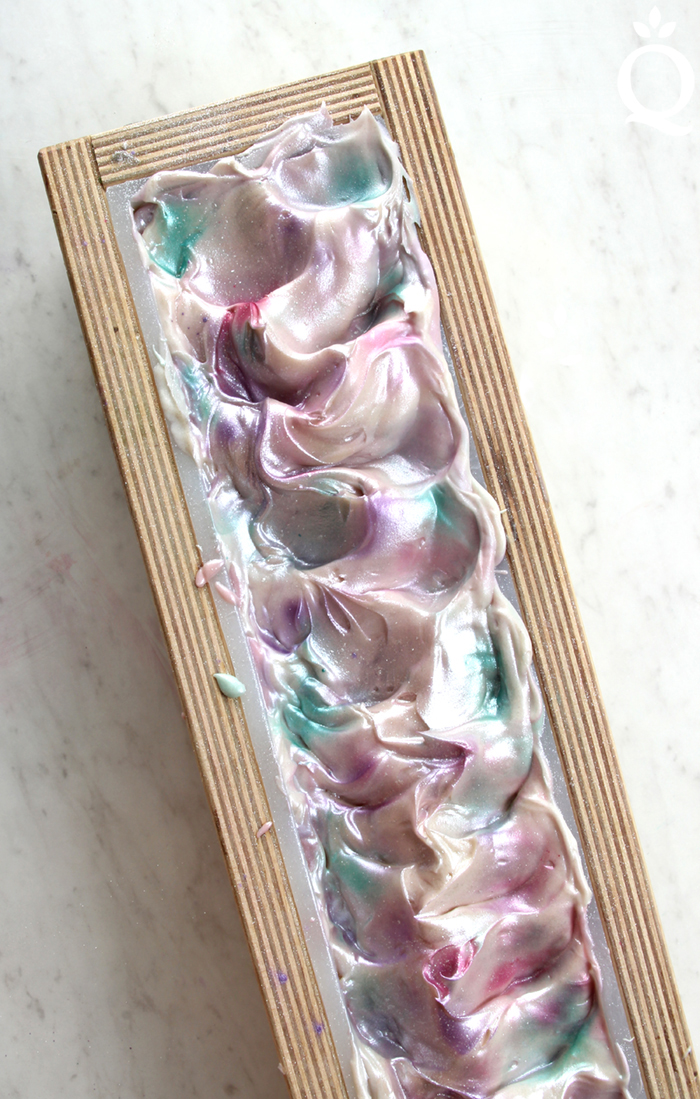 This recipe is scented with new Moonstone Fragrance Oil, which is a combination of soft floral, light powder, and sweet fruit. It has notes of lavender, bergamot, jasmine, violet, sandalwood, and vanilla. You can sample Moonstone and three other new scents in the Gemstone Fragrance Oil Collection. It includes 2 ounces of each fragrance for just $16.95, and is available until Sept. 3rd.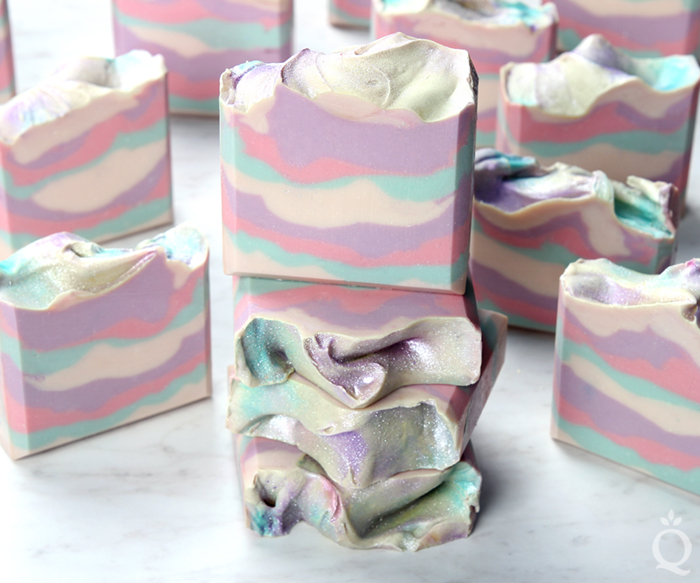 The Moonstone Fragrance Oil discolors to a soft brown. To combat the discoloration, this recipe includes plenty of titanium dioxide. An abundance of titanium dioxide can lead to glycerin rivers – learn more about glycerin rivers here. To prevent glycerin rivers this recipe has a 15% water discount, so be ready to move quickly.