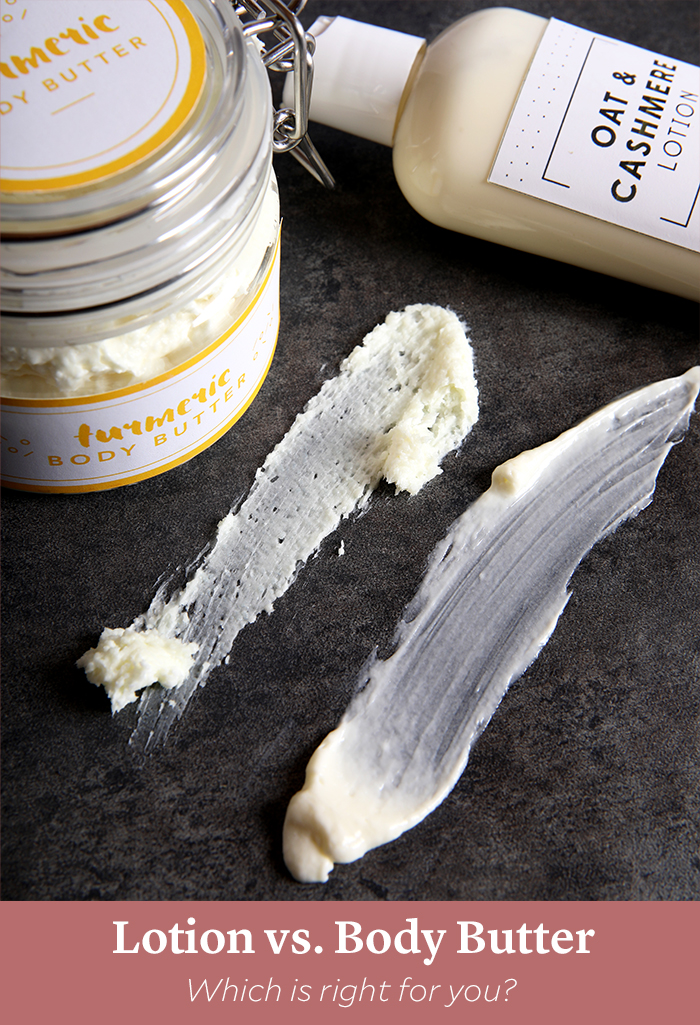 There are DIY moisturizers for every skin type and skill level. If you're on the hunt for the perfect recipe, this post can help. It goes over the difference between lotion and body butter. It also includes recipes to help you get started.
Lotion is created by combining oil and water with an emulsifier. Body butter is a simple mixture of butter and oil that's whipped until fluffy.
Lotion
A typical recipe is 70-80% distilled water, 3-5% stearic acid, 3-6% emulsifying wax, and the rest is oil and butter. Those ingredients are heated and combined with a stick blender.
At its core, lotion is fairly simple. However, all the options can complicate the process. There are several emulsifiers and co-emulsifiers to choose from, and you can use alternative liquids in place of distilled water. The oils and butters you choose will affect the texture of the recipe. You can also include specialized additives like glycerin, honeyquat, and DL-Panthenol. Learn more about formulating lotion recipes in this post.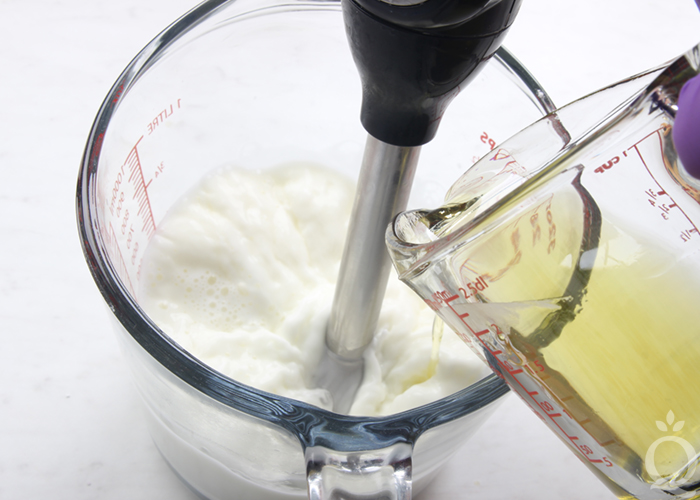 Another factor to consider is the potential for mold growth. That can happen with any water-based recipe if it's not handled properly. Before making lotion, you'll need to disinfect all your tools in a 5% bleach and distilled water solution. That includes spoons, bottles, bowls – anything that will come in contact with the ingredients. Then, wipe the tools dry with clean paper towels.
You'll need to add a preservative at 0.5-1.5% of the total weight of the lotion. Optiphen and Phenonip are both good options. They help prevent mold and bacteria and extend the shelf life of the lotion. Learn more about preservatives in this post.
No matter what ingredients you choose for your lotion, the water gives it a lightweight consistency that absorbs quickly into the skin. That makes it great for both the body and face, and it also works for multiple skin types. If your skin is oily, you can add more water and use lightweight oils like rosehip and lingonberry seed. For dry skin, try a moisturizing butter like shea.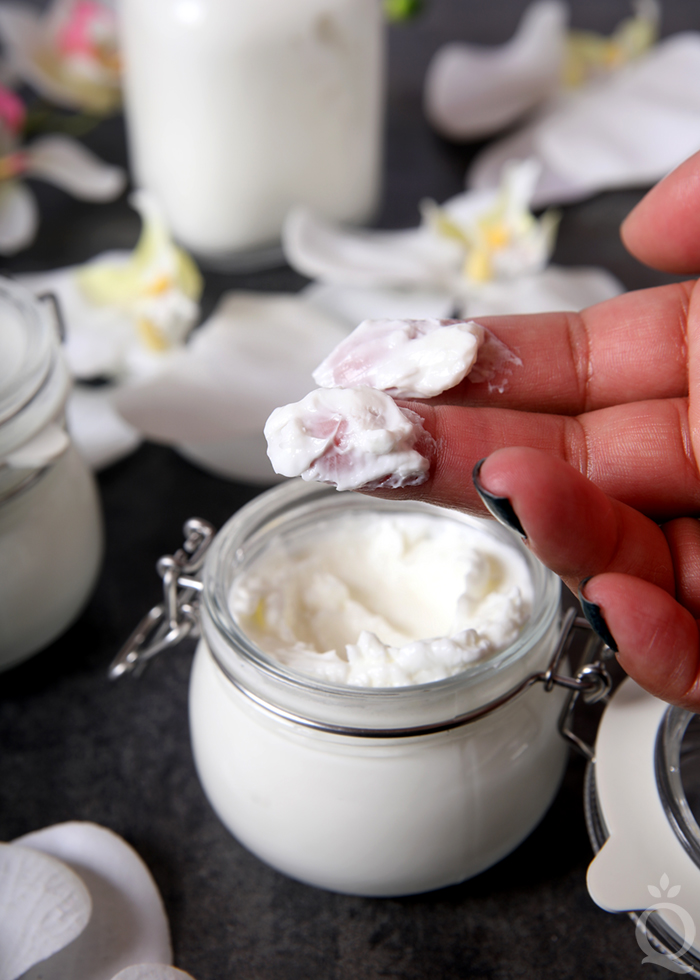 If you're ready to give lotion a try, check out these recipes:
Body butter
If your skin is very dry or sensitive, body butter is a great option. It couldn't be simpler to make – just add butter to a bowl and whip until it's fluffy. You can choose any one you like. For a lighter feeling on the skin, try avocado or lavender butter. More moisturizing options include shea or turmeric shea butter. You can also use harder butters like cocoa, you'll just need to melt them before whipping. Learn more about butters in this post.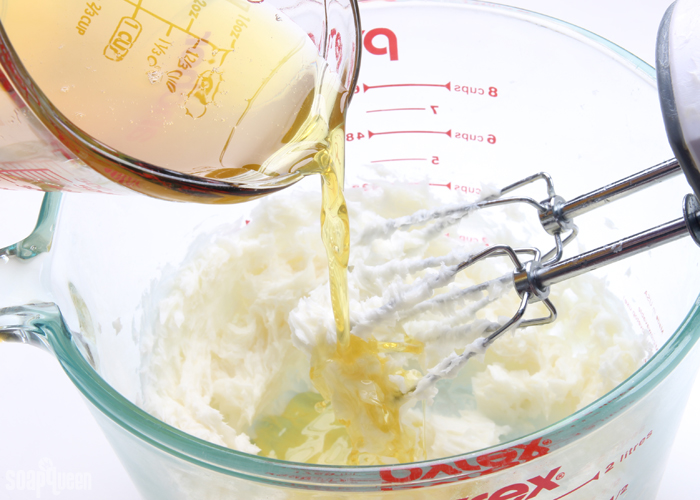 We like to add a lightweight oil like avocado, cucumber seed, or argan to the recipe. It softens the butter and helps it glide onto the skin easily. We recommend about 2 ounces per pound to start. If you prefer a more a balm-like texture, you can also add beeswax. Start with 1 teaspoon of melted beeswax per pound and go from there.
Because body butter doesn't contain water and likely won't get any splashed in during use, it doesn't need an emulsifier or a preservative. You can disinfect your tools if you want to be extra safe or if you plan to sell it.
Body butter has a heavier, more hydrating feeling than lotion. It's great for dry patches like elbows, hands, and feet. However, it may be too heavy for the face.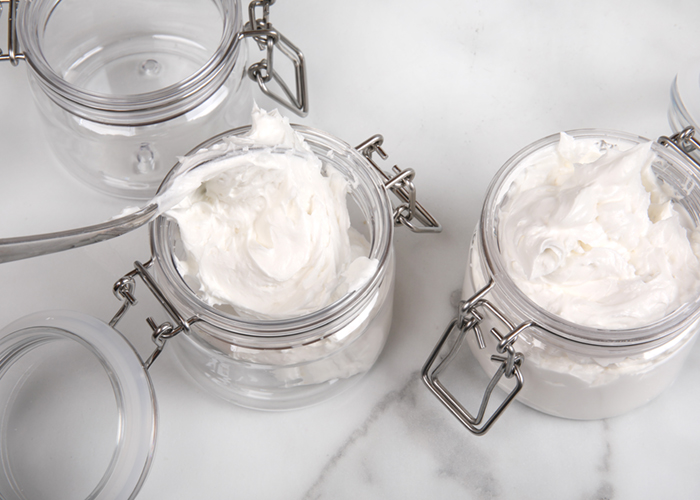 Body butter can feel greasy on the skin. Arrowroot powder helps – it cuts the oily texture and helps the recipe absorb more quickly. It also gives it a light and fluffy consistency. Start with 1 teaspoon of arrowroot per pound of butter and test it on the skin. If you want more, add in 1 teaspoon increments until you like the way it feels.
Here are some recipes to try: