With cold weather and stress from the holidays, a hot bath is perfect this time of year. Bath salts can turn a simple soak in the tub into a rejuvenating and relaxing experience. Simply add a scoop to your tub and enjoy!
These Minty Layered Bath Salts add a fresh mint scent to the bath, along with soothing properties from pink sea salt. The combination of baking soda and citric acid add a bit of fizziness similar to a bath bomb.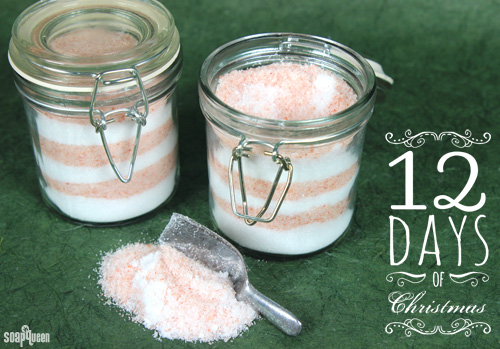 In addition to pink sea salt, this soak is made of epsom salt which is known for its soothing and moisturizing properties. Extremely fine and jewel-like, epsom salt crystals are great for creating scrubs as well!