If you're looking to update your makeup look, the holiday season is the perfect time to add a little glitz and glam! Gold and copper eye shadow is perfect for special occasions and is also wearable for everyday. Even better,  gold tones are extremely flattering for a wide variety of skin tones. This Glamorous Gold Eye Shadow Quad features four shades for easy blending and customization.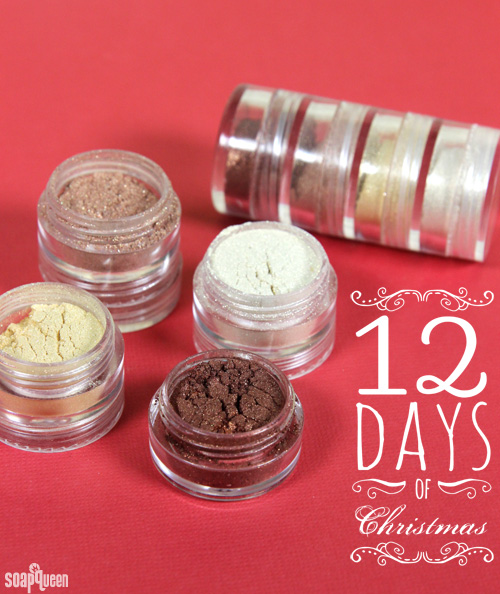 The classic gold shade is great base color, while the light gold is perfect for highlighting. The two darker shades are meant for shadows and contouring. I can't wait to use these colors to create a look similar to this, or this look for a special occasion. Looking for more tips on how to apply eye shadow? The instructions in the Pumpkin Shimmer Eye shadow Tutorial would work well for these colors as well.
If you have never made mineral makeup before, it's incredibly easy! To learn more, check out this Mineral Makeup Soap Queen TV Episode.