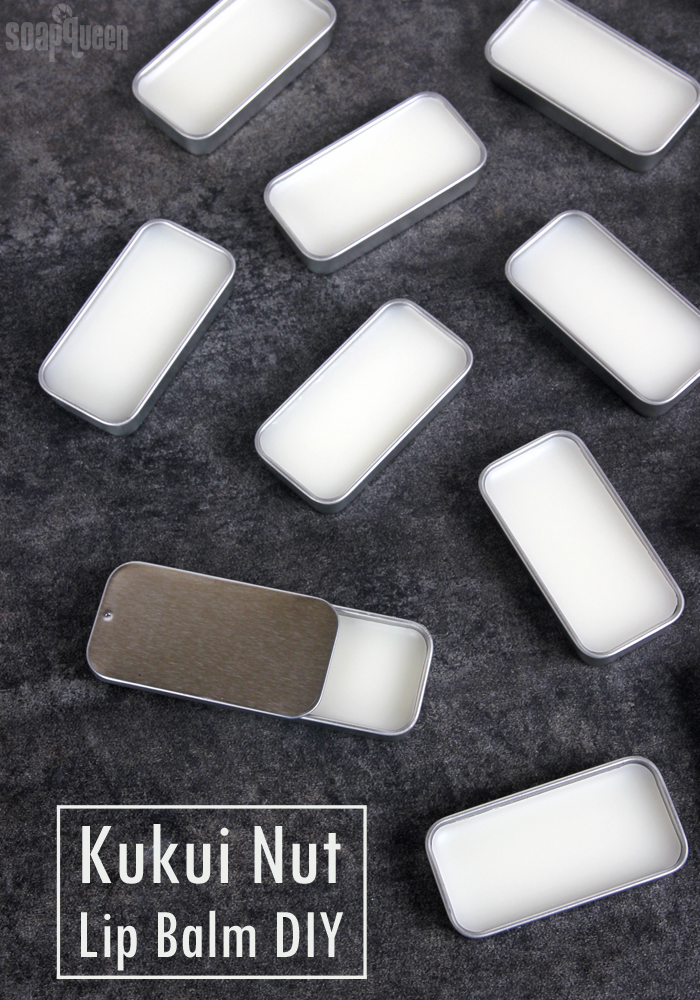 Kukui nut oil (pronounced koo-koo-ee) is a luxurious oil that comes from the kukui nut tree. The kukui nut (or candelnut) tree is the state tree of Hawaii, and residents there have used the oil for many years. It's commonly used in massage and face oils because it's lightweight and does not leave skin feeling greasy. Learn more about kukui nut oil here.
This simple lip balm combines kukui nut oil with another popular tropical ingredient – coconut oil! A bit of white beeswax gives the lip balm firmness. Depending on how firm you'd like the balm to be, you can increase or decrease the amount of beeswax. Read this post to learn more about creating your own lip balm formulas.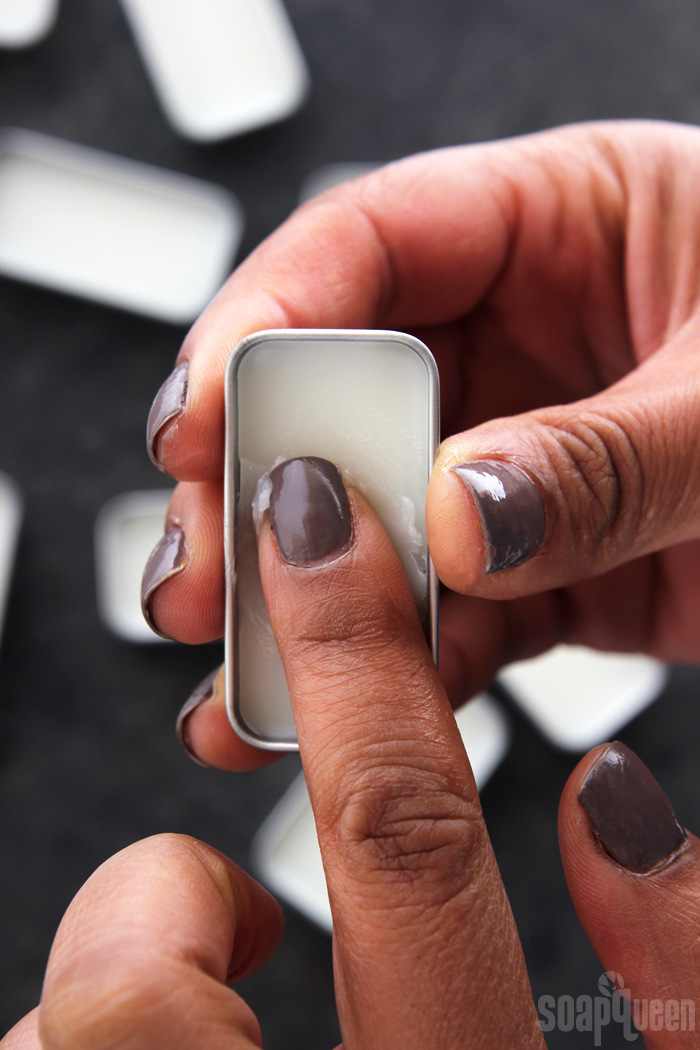 A touch of Coconut Flavor Oil gives the balm a light, tropical scent. If you're unfamiliar with flavor oils, they are essentially lip safe fragrance oils. Interestingly, they don't flavor the balm, but instead give it scent. If you'd like to "taste" the balm, you can add a touch of sweetener like Stevia or the Lip Smacking Sweet Flavor Oil. Learn more about using flavor oils here.