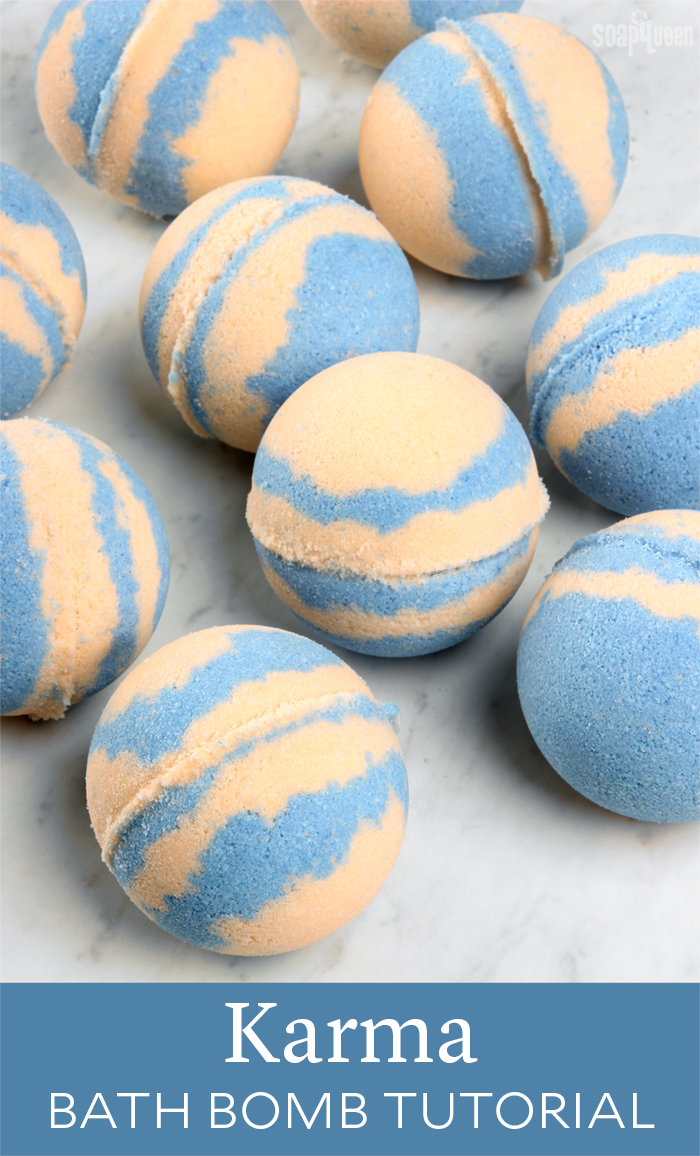 If you're a patchouli lover, new Bramble Berry's Karma Type Fragrance Oil is for you. Inspired by Lush's original scent, it features top notes of juicy orange with base notes of patchouli, sandalwood, musk, and pine. This complex blend is perfect for bath products.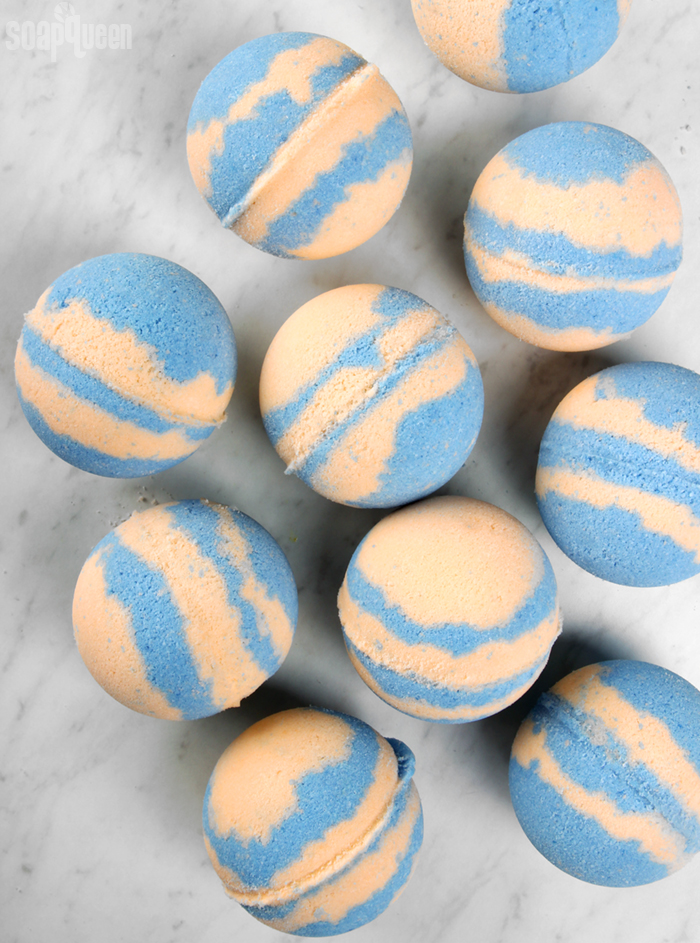 These Karma Bath Bombs are made with the new fragrance oil to create a relaxing bath experience. A bit of sweet almond oil helps give the bath bombs shape and adds a moisturizing element to the tub. Polysorbate 80 helps emulsify the water and oil so you avoid large pools of oil.
To color the mixture, we'll use Cantaloupe La Bomb and Cornflower Blue La Bomb, layering them into the mold to create stripes. Unfamiliar with La Bomb colorants? They are specifically formulated for bath bombs – learn more about them here.