Last week was a whirlwind! The team and I attended the Handcrafted Soap and Cosmetic Guild Conference in Las Vegas. The HSCG is a trade association that represents, supports, and defends the soap and cosmetic industry. Every year there is a conference in various cities across the U.S. where makers can network, attend classes, and listen to talks. Next year, the conference will take place in Atlanta – learn more here.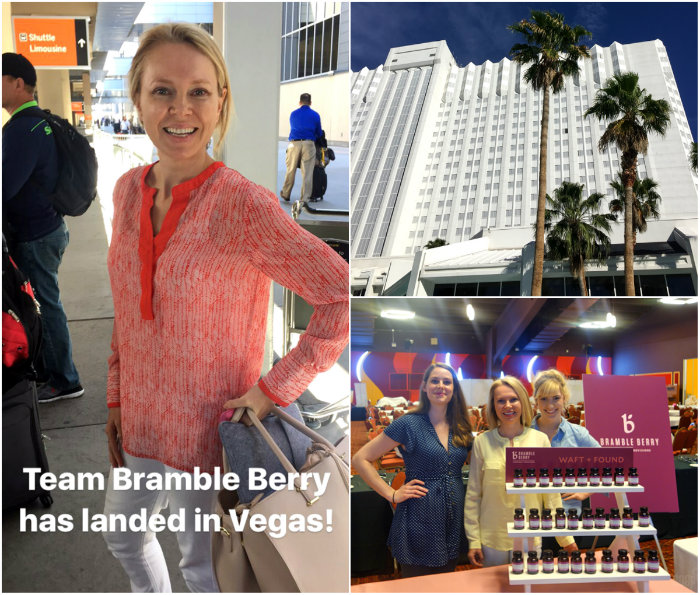 This year I had the privilege of being the keynote speaker. Amanda, Lily, and I arrived in Las Vegas Sunday afternoon and hit the ground running by immediately setting up the Bramble Berry table. Our "Waft + Found" station included 60 fragrance and essential oils so attendees could smell and find their new favorite. We also brought raw ingredients like cocoa and coffee butter to smell and touch. Shop the fragrances that were at the booth here. If you attended, which fragrance was your favorite?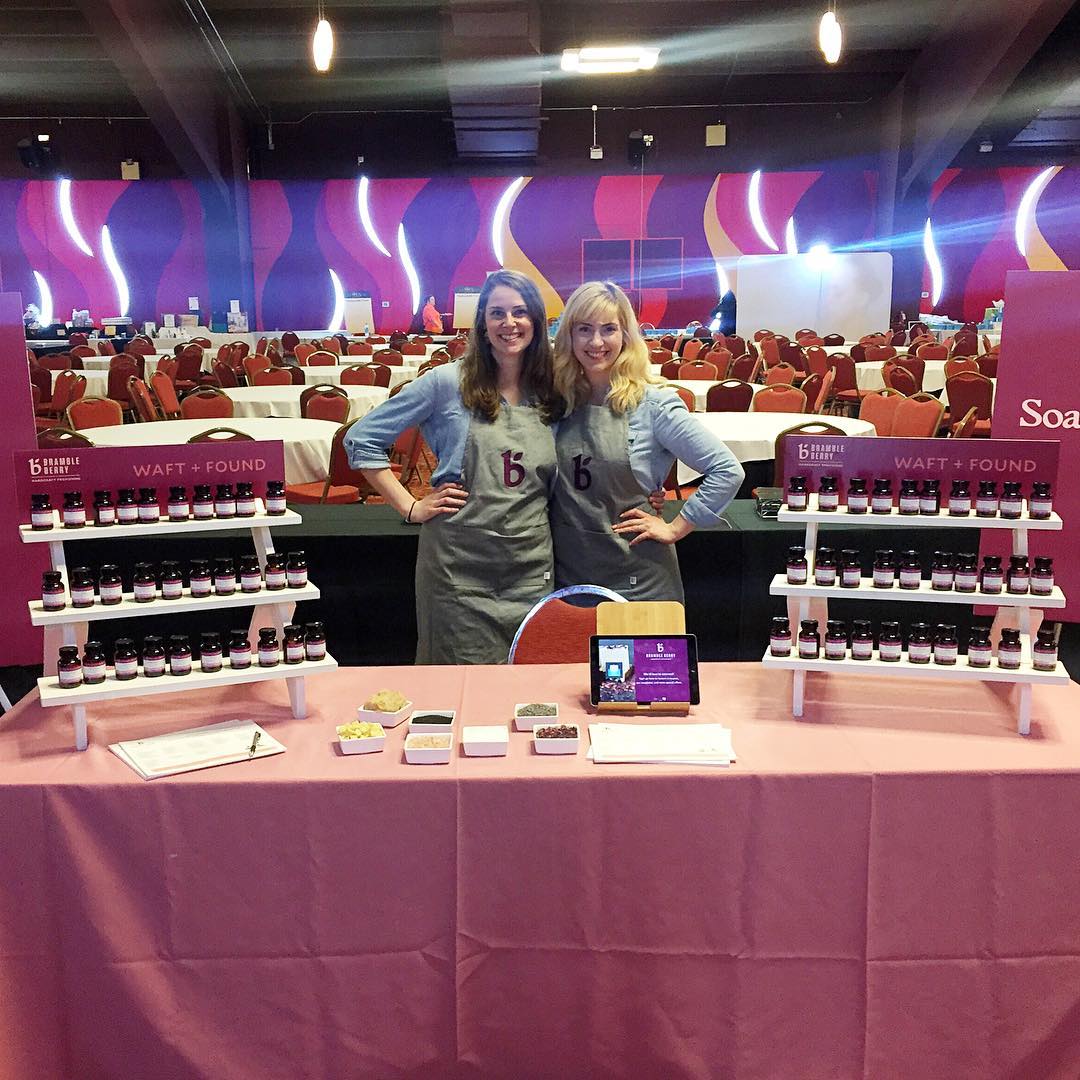 Lily (left) and Amanda (right) working the Bramble Berry table on the first day of the conference. 
While Amanda and Lily manned the booth Sunday, I was busy practicing my speech. The speech was bright and early on Monday morning. It focused on taking control of your life through positive thinking, self-care, goal setting, and purposeful planning. These concepts are abundant in my upcoming book, Live Your Best Day Ever. The book will be available for pre-sale very, very soon. If you'd like to be notified when it's available, sign up for the Bramble Berry newsletter and you'll be the first to know!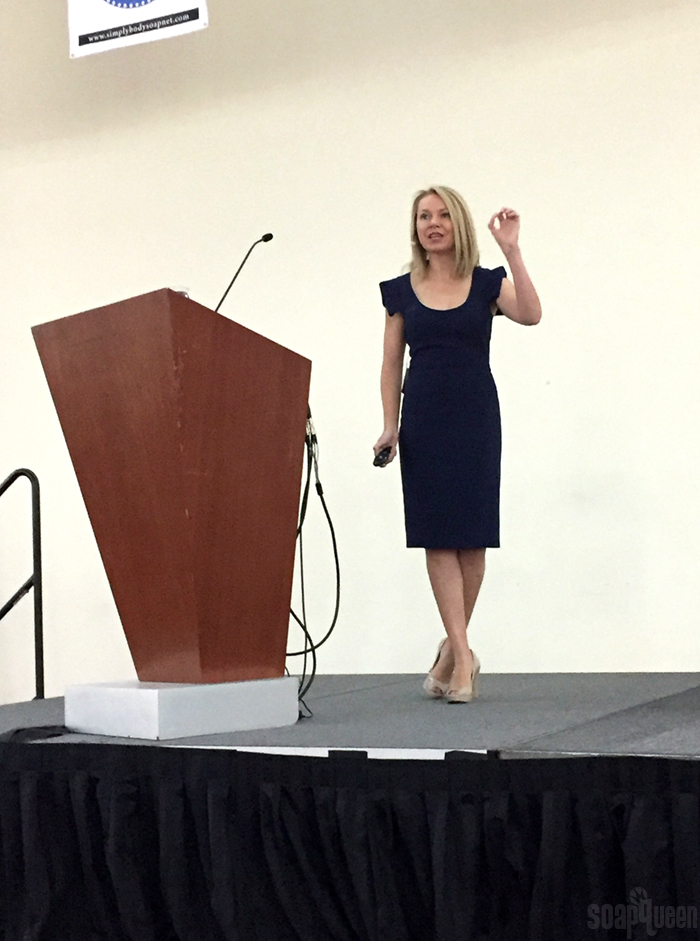 My talk focused on taking control of your life, resilience and setting goals.
Everybody in the audience received an advance copy of the new book. After the talk, I was able to sit down, sign books, chat, and take photos. I loved meeting you – thank you so much to everybody who took the time to stop by. Without a doubt, that's the best part of soap conferences for me. It's amazing to connect online, but being able to talk soap, business, and personal stories in person is energizing and soul-filling.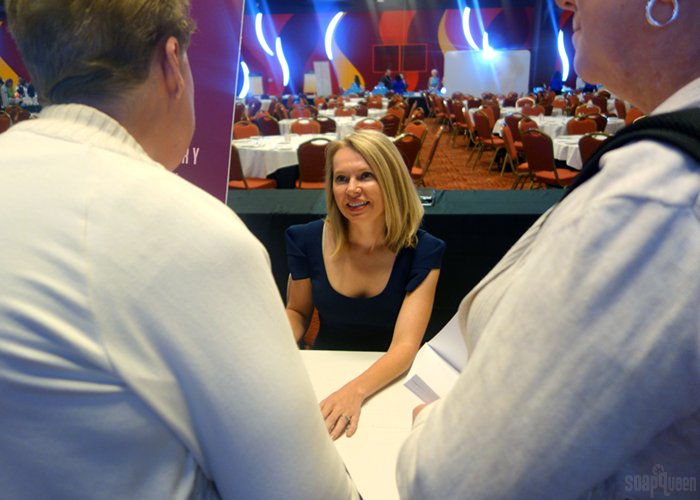 It was so wonderful to meet everybody at the conference! Thanks to everybody who waited in line to have their book sign. 
Below are just a few of the amazing soapers I met. You guys are the best! I left the conference on Tuesday to return to the Bramble Berry offices and my family (which includes a sick kiddo – Jamisen is getting over a blocked salivary gland and it's been a rough couple of weeks). I'm sorry if I did not get a chance to meet with you in person. Amanda and Lily stayed in Vegas for another night to talk soap and answer questions. It was their first conference, and they had a blast meeting you all.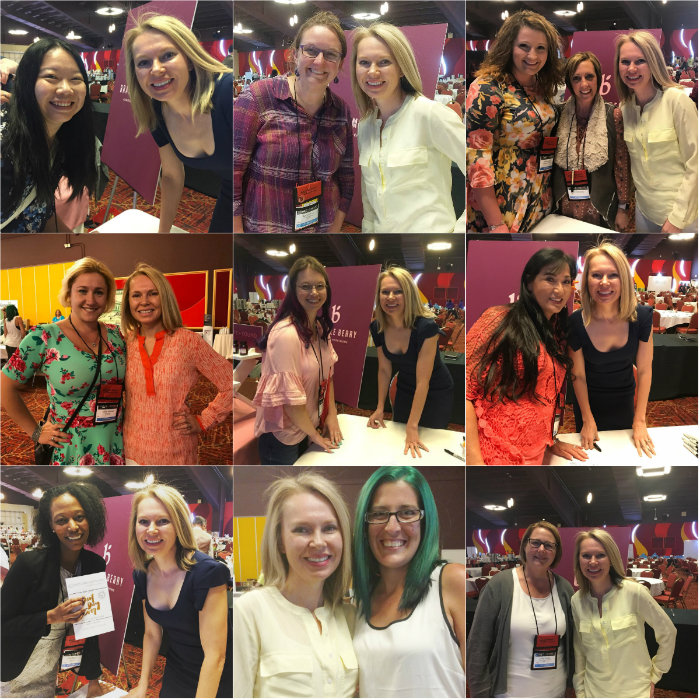 Top Row: moonlitsoapworks, thesoapygnome, kentuckysoapsandsuch
Middle Row: naturologyproducts, spicypinecone, mokupua
Bottom Row: naturalsoapbyzakia, modernsoapmaking, wildpoppysoapco
In addition to receiving the Best Day Ever book, attendees had the opportunity to sign up for an email series to put the concepts in the book into practice. If you would like to join the series, click here. The series is one email a week and includes worksheets and exercises for positive thinking, creating a life mission statement, and planning purposeful goals. Don't miss out – sign up now to start living your best day ever, every day.