I don't want to inspire panic…but there are 62 days until Christmas. In other words, Christmas Eve is exactly two months away. If you're the type who runs to the mall the week before for gifts, you have plenty of time. But, if you're planning on giving handmade gifts this year, it's time to start crafting…yay!
Planning on giving cold process soap this year? Soap made by the beginning of November will be fully cured just in time for Christmas or Hanukkah. If the soap has a water discount, you give yourself a bit of wiggle room. =) Below are a few of my favorite holiday-inspired cold process soap tutorials. But of course, keep in mind your soap doesn't have to be holiday themed. Creating soap made with your recipient's favorite scent or color is a great way to make them feel extra special.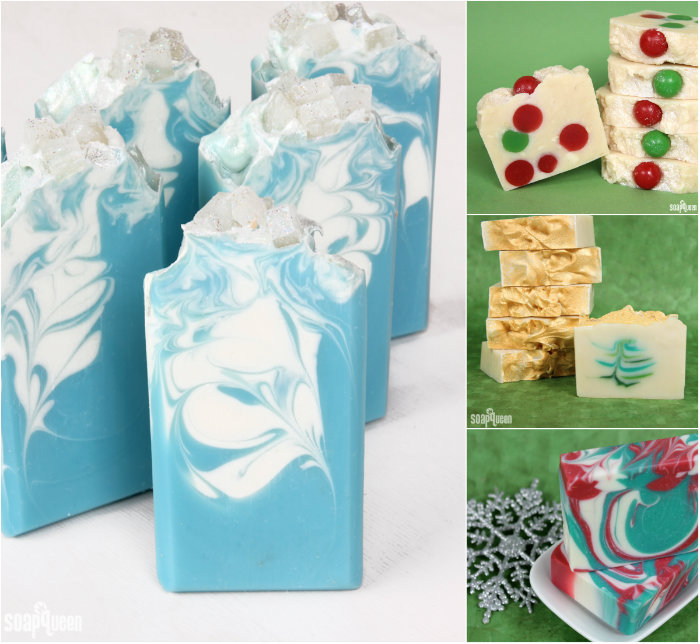 Far left, clockwise: Sparkling Snowdrop Cold Process Soap Tutorial, Holiday Candy Rebatch Tutorial, Christmas Tree Swirl Cold Process, CPOP Swirls Tutorial
If you have a lot of gifts to give, the Cold Process Soap Wedding Favor Tutorial shows you how to make 72 guest-sized bars in one batch. Switch out the pink colorant for red or green for a festive look. Bundle several bars in a gift bag, or give each bar individually. These little bars make great stocking stuffers or gifts for a teacher, doctor, or mail carrier.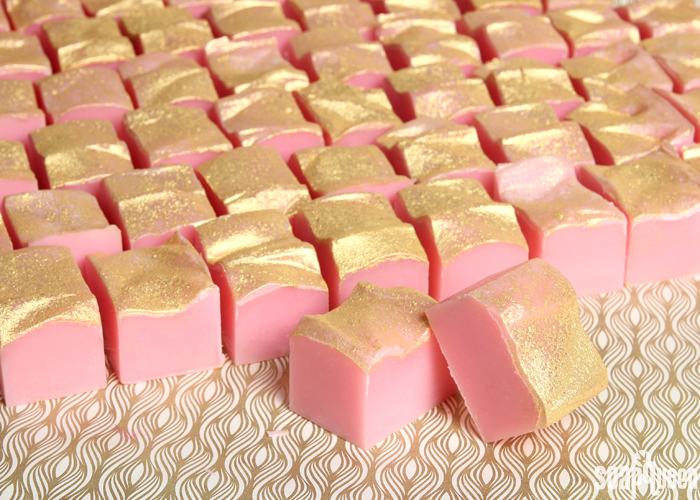 If you have a lot of gifts to give, this tutorial makes 72 bars in one batch!
If you make melt and pour soap, time is on your side because melt and pour doesn't require any cure time. And with so many design possibilities, you're sure to find the perfect melt and pour project. For the person who appreciates sparkle and shine, melt and pour soap gems would be right up their alley. Learn how to make emerald and amethyst soap in this Soap Queen TV video, then check out the Sparkly Garnet Soap Gems Tutorial. If you're looking for an easier project, the DIY Sparkling Bath Crystals would make a great gift as well.
If you prefer something more natural, the Star Anise Melt & Pour Soaps are made with natural colorants and essential oils. Anise stars and cinnamon sticks are placed on top for a finishing touch. The Minty Clay Melt & Pour Bars contain poppy seeds for exfoliation, along with activated charcoal, green zeolite clay and spirulina powder for color. The Lavender & Clay Mondo Bath Fizzies are made with clays and Lavender 40/42 Essential Oil for a calming scent in the tub.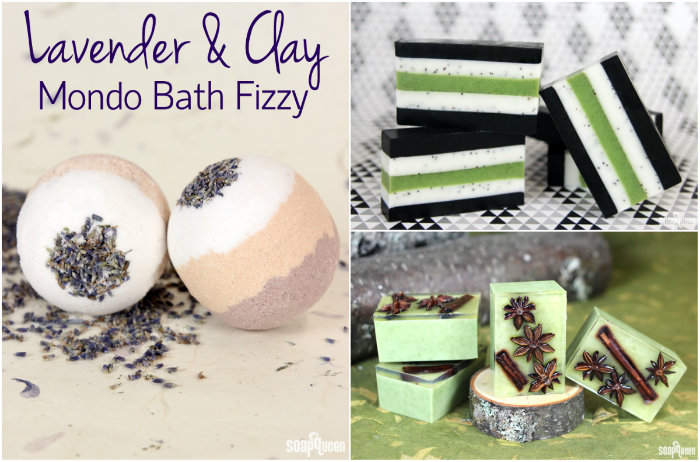 Left to right, clockwise: Lavender & Clay Mondo Bath Fizzies, Minty Clay Melt & Pour Bars, Star Anise Melt & Pour Soaps
Not quite ready to think about making Christmas presents yet? Get in the spirit with DIY Scented Pine Cones. They are super easy to make and fill your house with your favorite scent. This year, I'm going to use Cedar and Amber Fragrance Oil for a woodsy scent. I can't wait to start decorating the rest of my house for the holidays. My advent calendar is ready and waiting to be hung up! =)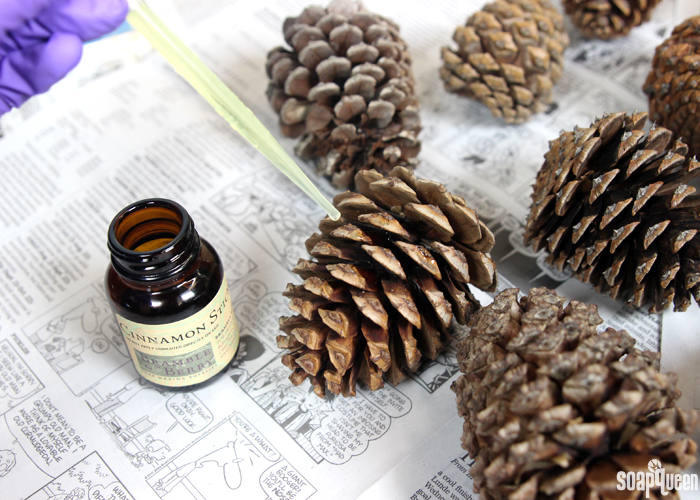 Looking for more holiday inspiration? The #SoapShare tag on Instagram is full of amazing holiday soapy projects. I've put together just a few of my favorites below. Keep tagging your photos with #SoapShare, I love to see them! If you're not a crafter but want to support those who are, many of these talented soapers are selling their creations. Click on their name below to be directed to their Instagram page and learn more. =)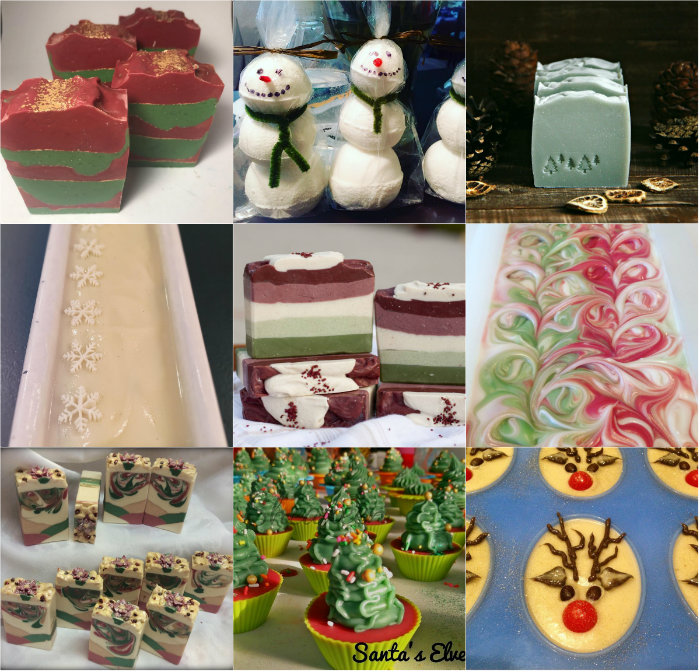 Top row, left to right: marissac, youniquely_sophahontas, yanashlegel
Middle row, left to right: ooflowerbudoo, artistandchemist, madalmysoap
Bottom row, left to right: ketoretsoaps, sheaxeensoaps, siennalily_soaps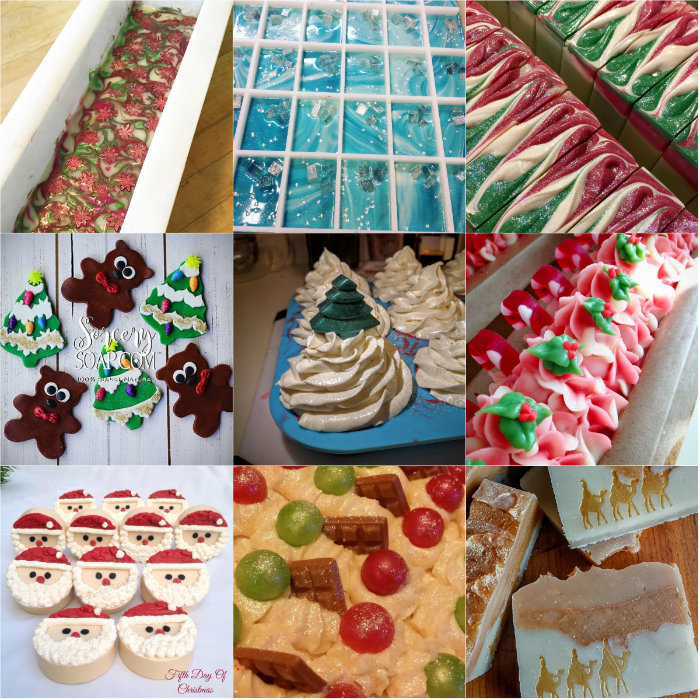 Top row, left to right: walkingtreesoaps, wildpoppysoapco, carolovesoaps
Middle row, left to right: sorcerysoap, wanderingoaksoap, suminspiration
Bottom row, left to right: earthsrawbeauty, blissfullyyourssoap, laughingdoglather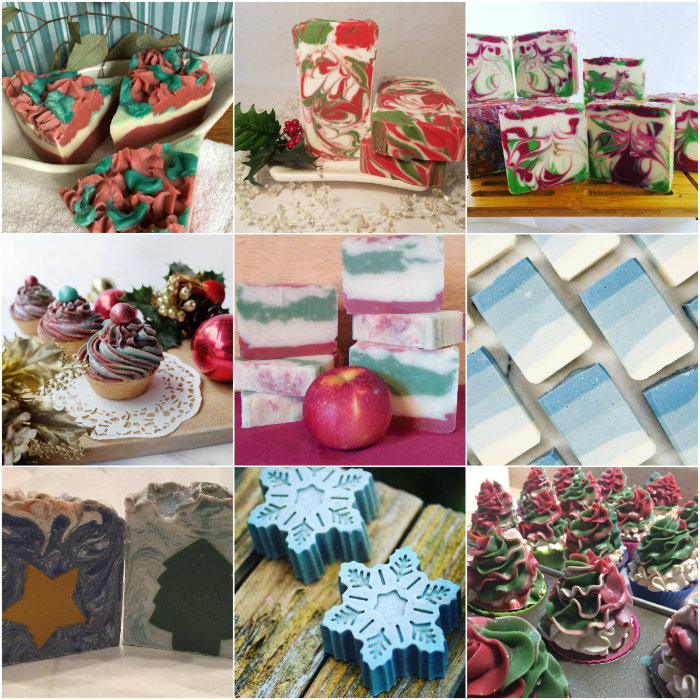 Top row, left to right: soapgallery, walnutgrovesoaps, crickettsoaps
Middle row, left to right: smoochies.id, simplicitysoaps, marierayma
Bottom row, left to right: bluevioletsoaps, mimi_and_boo, whitetaillanefarm
Have you started making soap for the holidays yet? I feel like a broken record when I say "start early!" every year, but planning ahead really is key. Nobody needs added stress during the holidays! =)