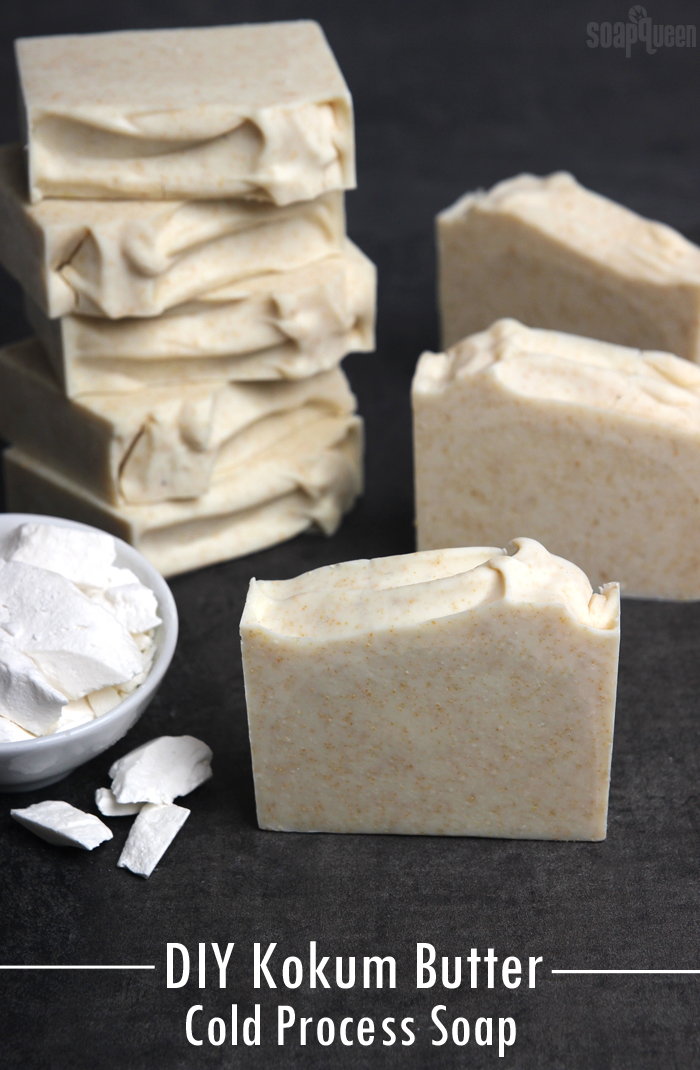 We are excited to introduce kokum butter to the Bramble Berry line! If you're unfamiliar with kokum butter, it's a hard butter that is most comparable to cocoa butter. Kokum butter melts slightly above body temperature and is known for its light, non-greasy feel on the skin. In cold process soap, kokum butter adds firmness. Read more about kokum butter here. Soapers have also found that kokum butter adds a bit more lather than cocoa butter; Amy Warden of Great Cakes Soapworks has a great kokum butter lather test here.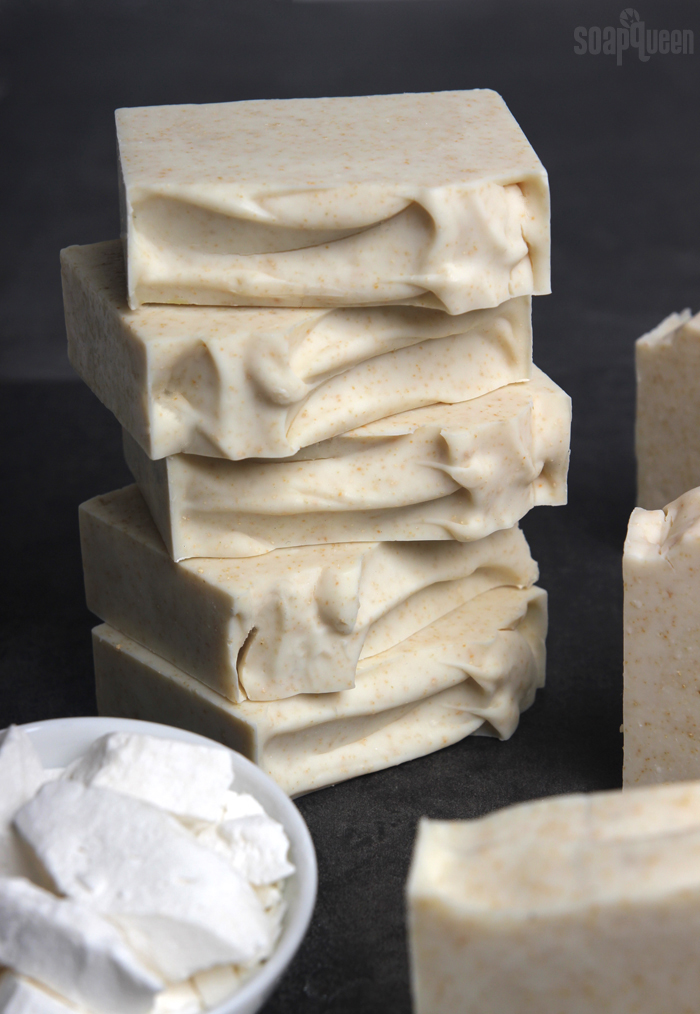 For this recipe, I kept things simple to let the creamy texture of the soap stand out. It's scented with eucalyptus essential oil for a refreshing scent. The smell is great during the cold winter months. Titanium dioxide is added to lighten the color, while ground pumpkin seeds add exfoliation. Because this recipe contains plenty of olive oil, a small water discount helps it pop out of the mold a bit quicker and prevents glycerin rivers. Learn more about water discounting in this post.
Below, you can see one of the test batches for this soap that I made on Facebook Live. The recipe has been tweaked a little bit, but it gives you an idea of what this project looks like in action!