Today is Daylight Savings Time, and I'm excited to "spring forward." While it means we lose an hour of sleep, the days become longer and we are that much closer to spring. I'm curious to see what my kids do with the time change; toddlers don't really do well with time changes. Wish me luck! =) To celebrate the upcoming season, I have been crafting up a storm. Keep your eyes on the blog for new spring projects and products. Be sure to sign up for the Bramble Berry Newsletter to be the first to hear about exciting new items and exclusive tutorials. In the meantime, check out some of my favorite spring tutorials below.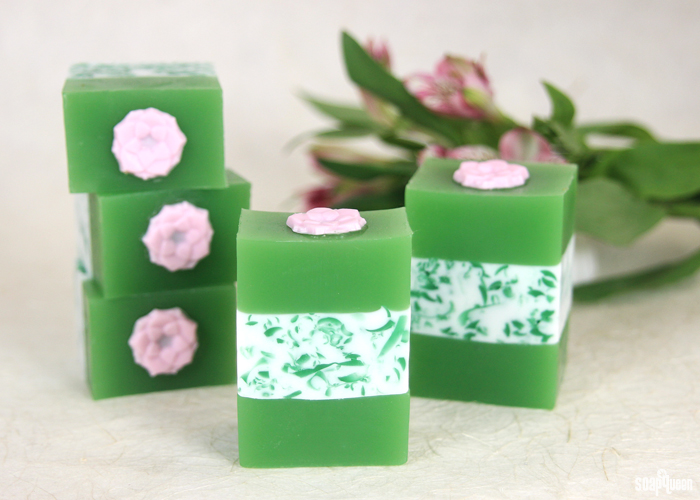 The Green Meadow Melt and Pour Bars contain Grass Stain Fragrance Oil for a crisp and slightly sweet scent. 
When I think of spring, flowers immediately come to mind. In the Green Meadow Melt and Pour (shown above), small soapy flowers are added to the top of each bar. It's fragranced with Grass Stain Fragrance Oil for a fresh smell. If you're a fan of classic floral scents, the Yellow Chamomile Cold Process Soap and the Layered Lavender Cold Process Soap feature sophisticated floral fragrances.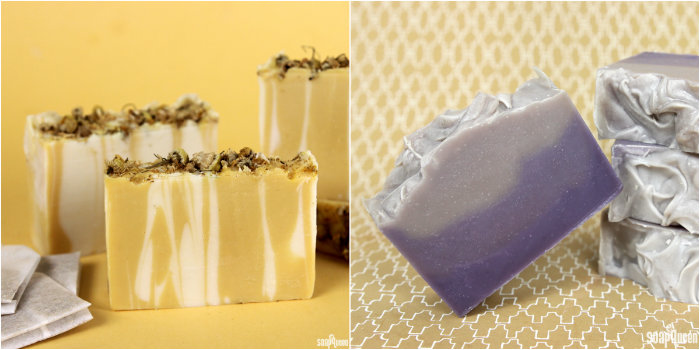 Left to right: Yellow Chamomile Cold Process Soap, Layered Lavender Cold Process Soap