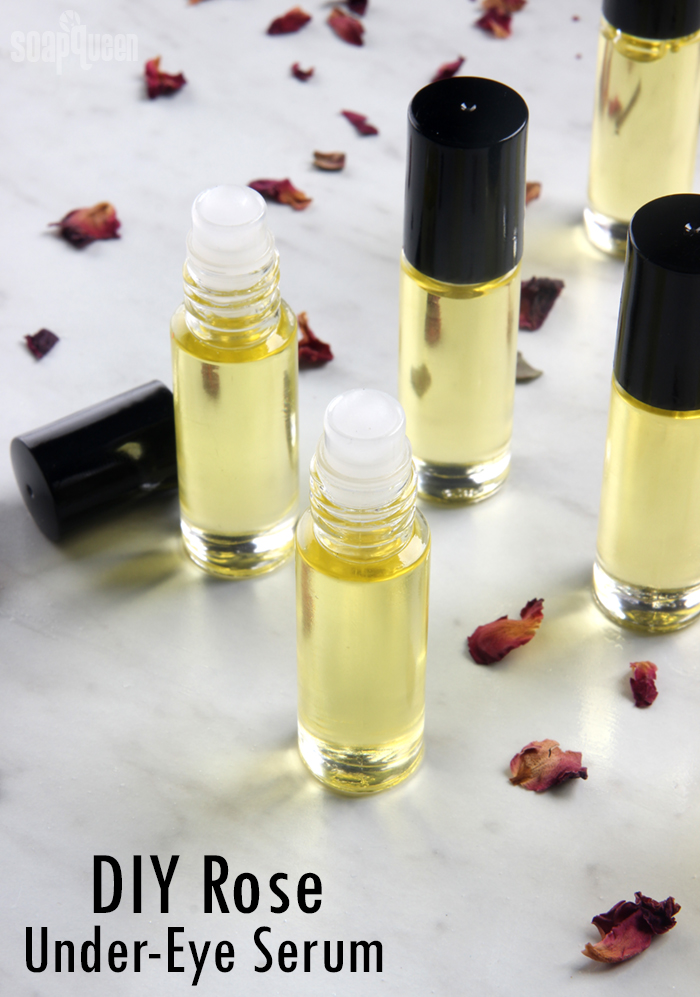 Under-eye skin is extremely thin and delicate. It's one of the first places to show signs of aging, so it's a great place to give a little extra TLC. This rose eye serum is designed to pamper the under-eye area with a blend of nourishing oils, vitamin E, and evening primrose extract.
Jojoba oil is renowned for its moisturizing properties, and rosehip seed oil is rich in vitamins A and C and is great for extremely dry and mature skin. The combination of the two oils creates a texture that feels luxurious but not too heavy.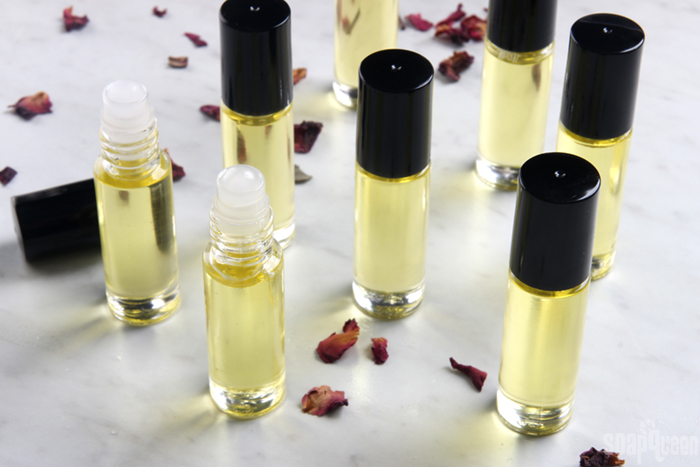 Evening primrose extract is thought to soothe the skin, which is perfect for the under-eye area. It's also commonly found in mature skin preparations because of its moisturizing and nourishing properties. If you prefer a different extract, feel free to swap it out in this recipe. Learn more about extract options here.