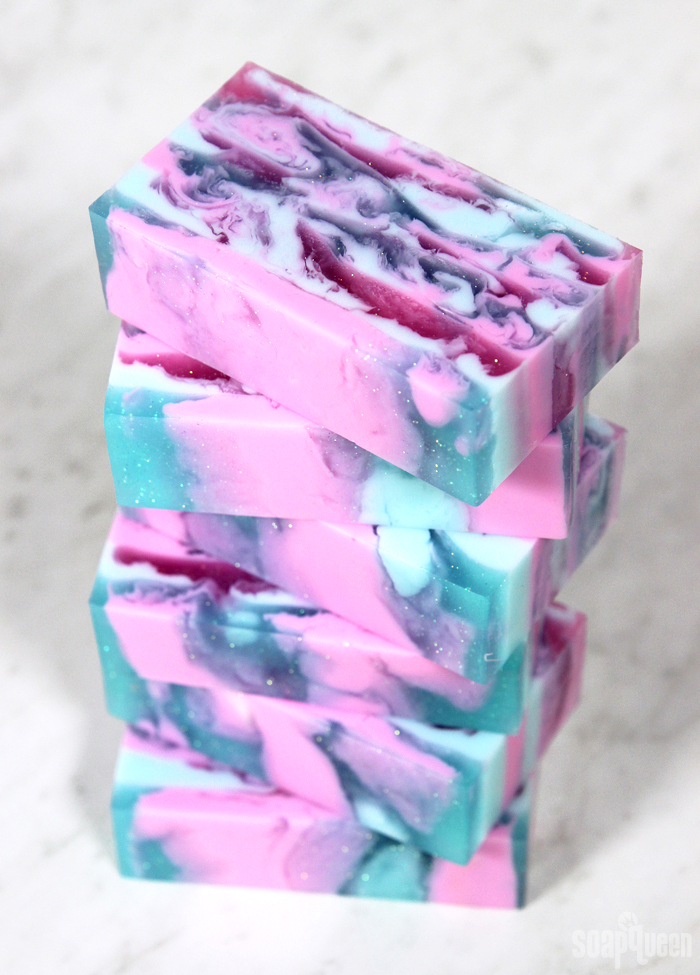 When I think of cotton candy, memories of eating the sticky treat at the fair instantly come to mind. I also think about the dreamy pink and blue pastel shades (Pantone 2016 colors of the year anybody?). The Cotton Candy Fragrance Oil smells just like the real thing. So much so that I had to create soap with cotton candy inspired pink and blue pastel colors.
The pink and blue shades are created by mixing Neon Blue Raspberry Color Block and Electric Bubble Gum Color Block with White Melt and Pour Soap Base. For contrast, I also added the Color Blocks to Clear Melt and Pour Soap Base, along with plenty of glitter. The soap is swirled together while layering for an eye-catching effect. It looks a little space-like, don't you think? Like a cotton candy galaxy! =)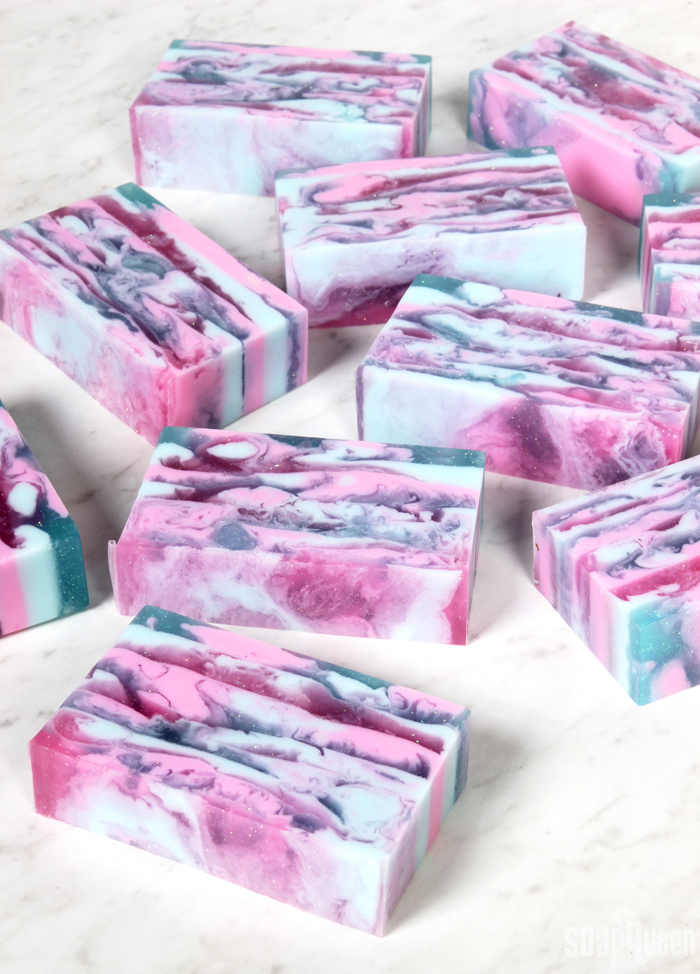 This melt and pour project isn't difficult necessarily, but it does require an understanding of how melt and pour soap behaves at different temperatures. If you've never swirled melt and pour soap before, see my tips here. I definitely recommend having a thermometer for this project to check temperatures. A spray bottle of 99% isopropyl alcohol is also a must. Without spraying alcohol before each layer, they may not stick together. This project is great for making with a friend! It can be nice to have somebody keeping an eye on melt and pour temperatures, and to help spray the alcohol after each step.