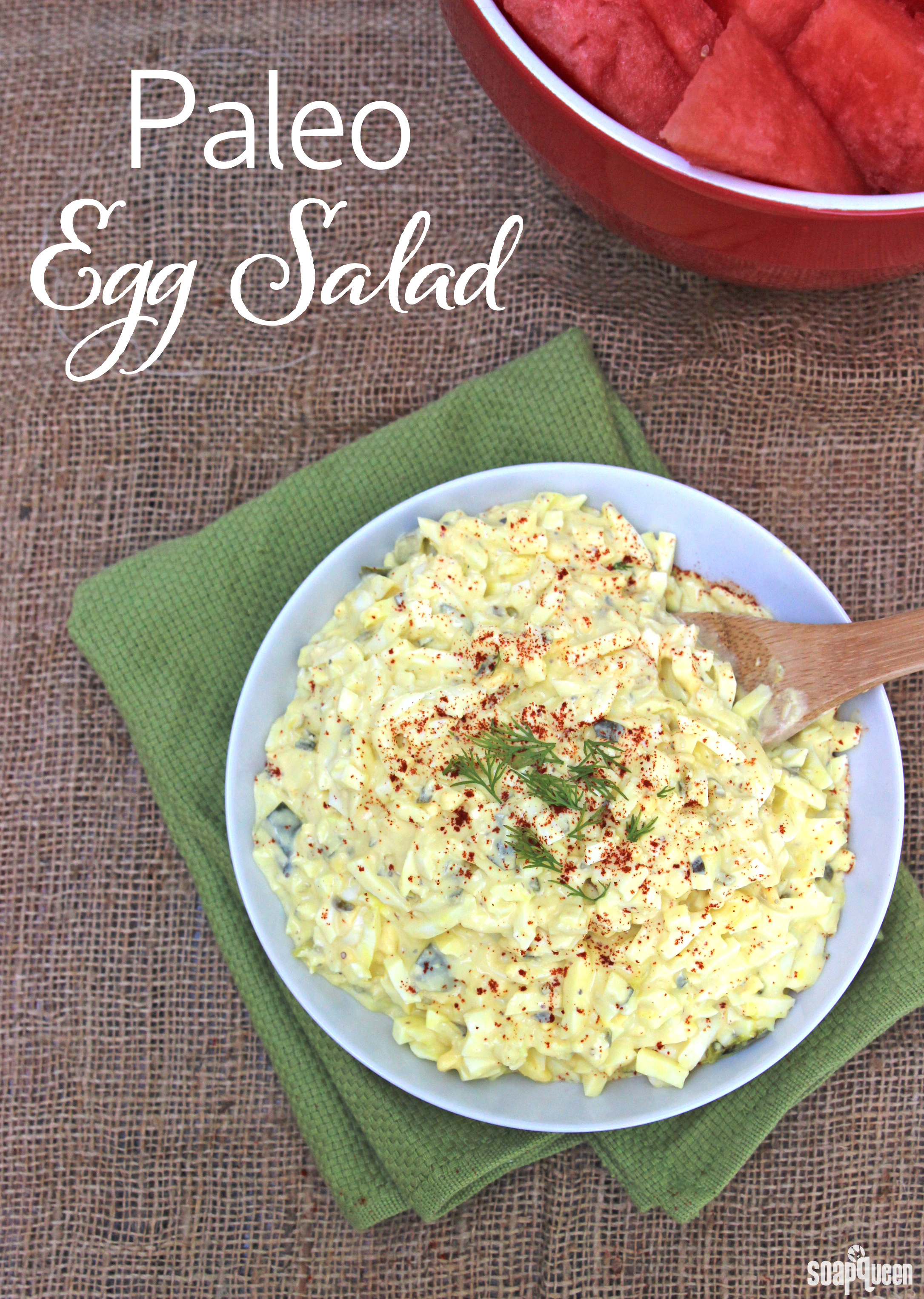 We love summer because it means we can all eat outside at work AND fire up the BBQ. Bramble Berry supplies the burgers, veggie patties and hot dogs and everybody brings a side dish. It's a great way to not only enjoy the sun, but hang out in a more relaxed setting than the warehouse (where it is run, run, run!). I like to bring something that I hope is crowd-pleasing and generally healthy. Last year, I made kale salad with ingredients fresh from my garden. This year, I made a paleo egg salad. I decided to go the extra step and make my own mayonnaise for this salad. I think it's definitely worth the extra work, but store bought mayo works just fine too. =) Below (left to right) Neil, Kelsey, Mariam, Lindsey, Bentli and I dig in!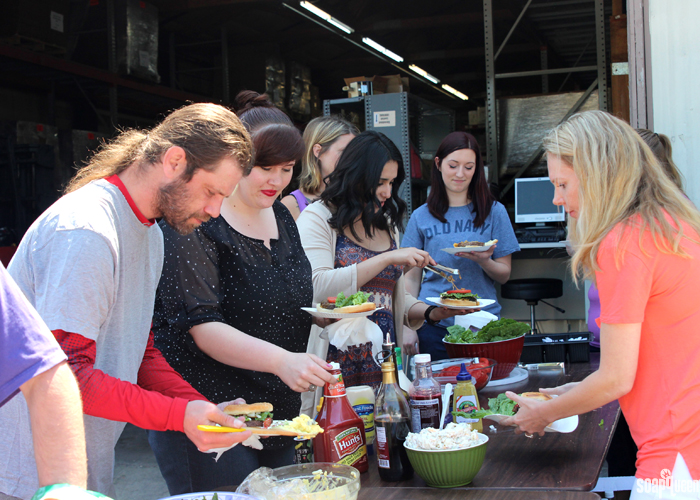 Kelsey in the social media department loads up her juicy burger with all the fixings, including caramelized onions. Yum!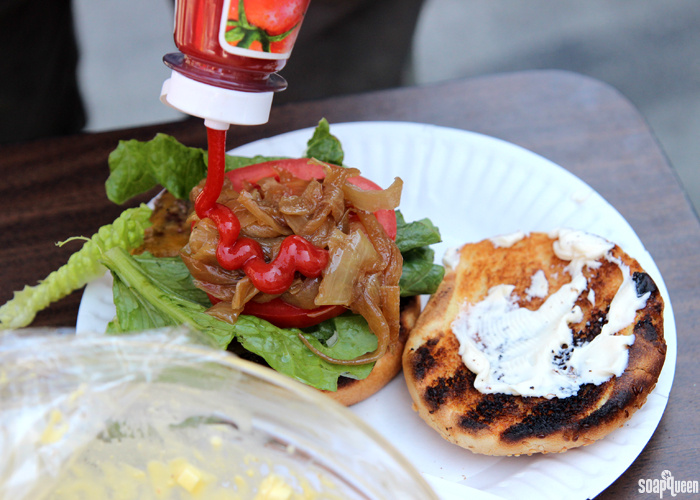 I love this egg salad; it's so full of protein and energy-sustaining goodness. I splurged a little with a veggie burger and dessert. You can also see below a wide variety of veggie platters, and a delicious Mediterranean salad that was full of feta cheese, tomatoes and cucumbers.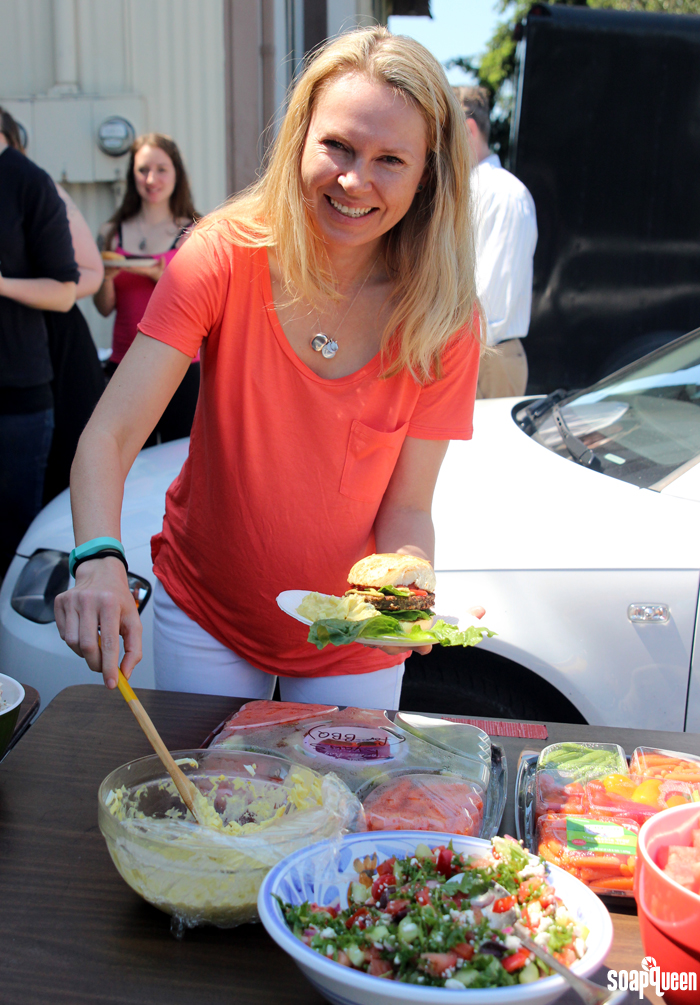 The team, (along with Nelly the dog!) enjoys the summer sun and barbecue. It was a beautiful day; 75 degrees and a nice breezy, perfect for the fun event! In fact, the team probably could have used some sunglasses judging from the squinting going on.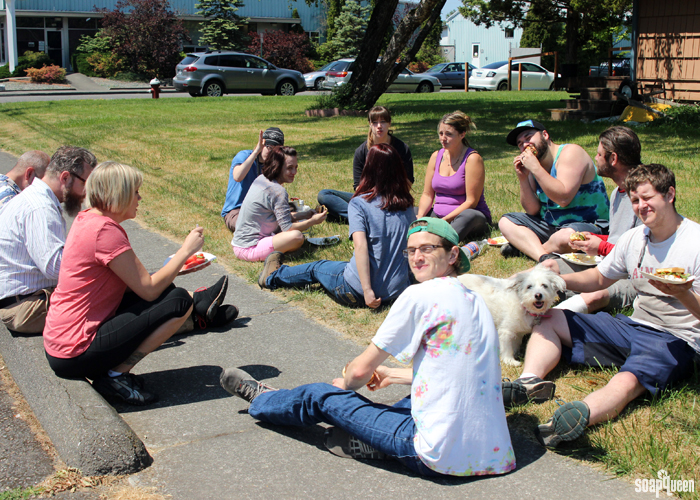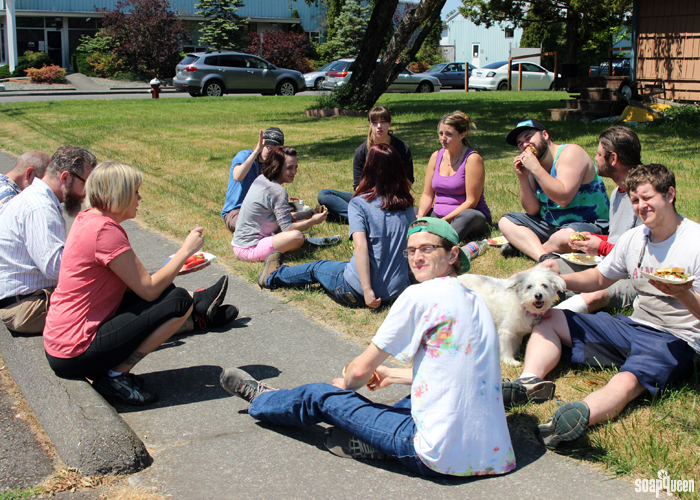 I like my egg salad with plenty of mustard and pickles for lots of flavor. A bit of paprika and sprigs of dill are added at the end for color and presentation…it really makes the difference! When making large batches of hard boiled eggs, I have found this method works great. The key is "shocking" the hard boiled eggs by placing them in ice water after boiling. This makes them more easy to peel.