Happy September! This week started off with the beginnings of a wet and windy Pacific Northwest fall, which made us long for hot cocoa, warm sweaters, and the holidays (it's never too soon to celebrate!). If you are looking to bring on the fall spirit, try out our Falling for Pumpkin Pear or Apple Jack Peel Cold Process Soap Tutorials. In the spirit of fall and the return to school for so many, we have a special young guest for this week's Facebook Photo of the Week. Read on to find out more about this amazing soaper.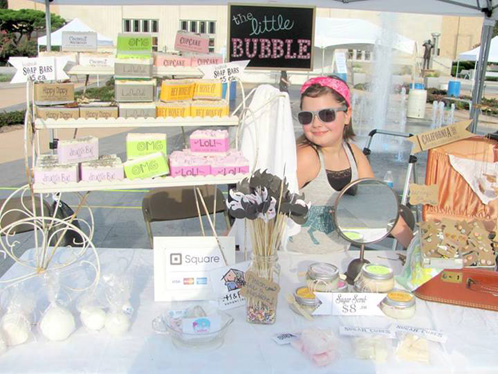 This week's absolutely adorable photo comes to us from Bella, a 9-year-old entrepreneur and owner of The Little Bubble. Her excellent set up caught my eye. Her prices are clearly visible, the table is clean and professional, and her products are beautifully packaged. With this booth, she is setting herself up for success!
Bella has been working hard all summer using Bramble Berry products to create some fantastic soaps. Even while in school, Bella diligently jots down ideas for new soaps. Thank you so much for being part of our amazing soapmaking community on Bramble Berry's Facebook page, Bella, and be sure to watch out for a special little package headed your way!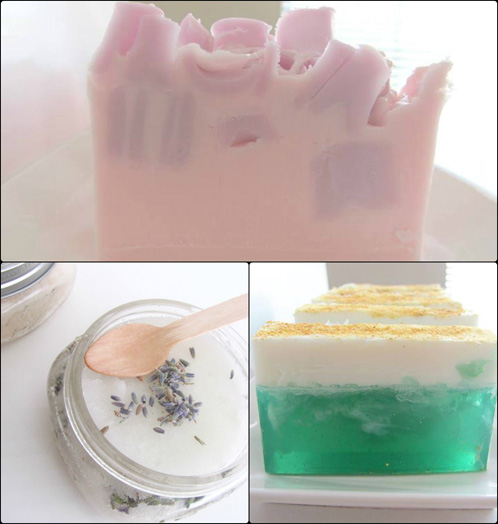 Bella's Facebook Page: The Little Bubble
Bella's Store: The Little Bubble
Post pictures of your soap creations on the Facebook page each week for a chance to be featured on the Soap Queen blog (as well as receive a sweet soapy package from Bramble Berry).