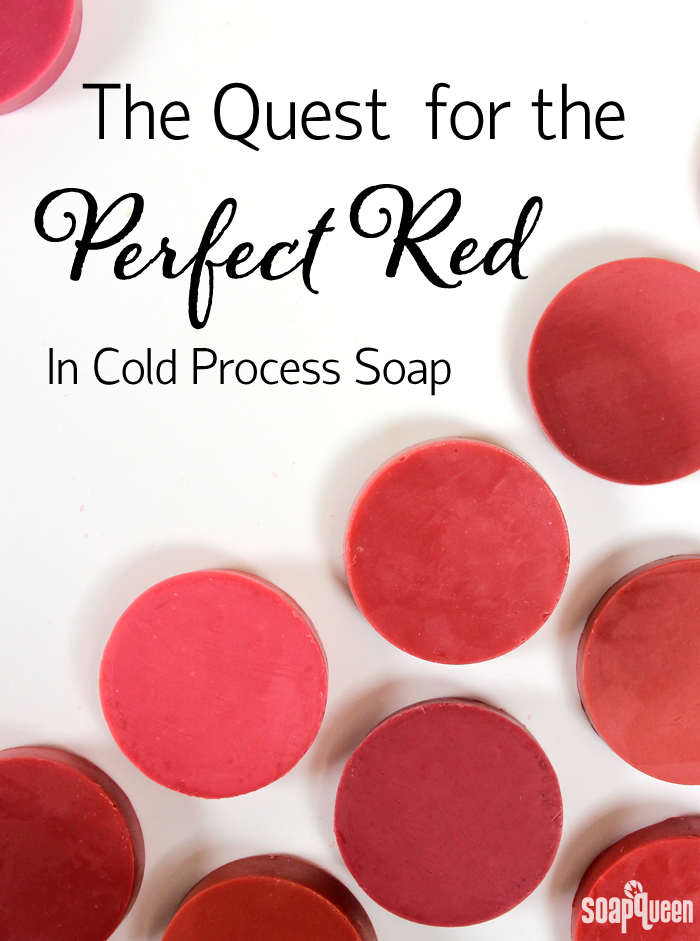 Experimenting with color in cold process soap is counfoundingly fun. There are many different colorant options, like pigments, LabColors and micas. One of my favorite parts of soapmaking is mixing various colorants together to create unique shades. Conversely, one of the toughest colors to achieve in cold process soap is red. Most colorants end up looking a little bit pink rather than a true, fire engine red. To find that "perfect red," I did a lot of mixing and blending until I found that perfect shade. You can see my first round of testing on Instagram here; while all these red shades look great…they just weren't quite perfect.
One of the reasons why it's so hard to achieve a red color is because cold process soap batter is white, or cream colored. When you think about basic color theory, it makes sense; adding any color to a white base results in a more pastel shade. When you add colorant to cold process soap batter, it usually lightens up. To darken the color, you can add more colorant to the batter. Adding a red colorant to white soap base often lightens the colorant to a pink shade. To darken, you can add more colorant. Usually, once you add enough colorant to achieve a true red, the soap may have colored bubbles.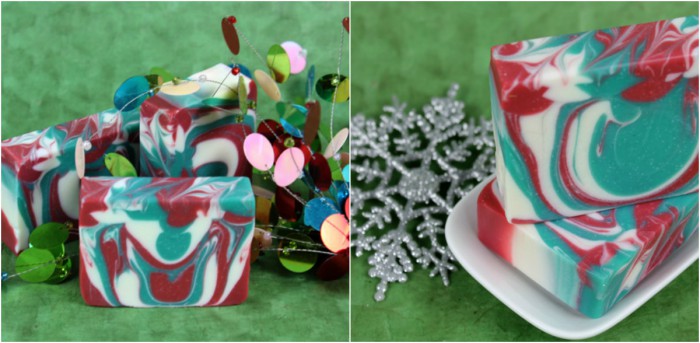 The CPOP Swirls tutorial features a classic red shade which is made brighter with a warm gel phase.
Because red is powerful primary color, it's sad to write it off completely! In my soaping experience I've found that a mixture of one part Merlot Sparkle Mica to 2 parts Electric Bubble Gum Colorant creates a nice red hue. You can see an example of this color in the CPOP Swirls tutorial. In this project, the color is also affected by a hot extended gel phase. To learn more about how color is affected by gel phase, check out this blog post.
[Read more…]