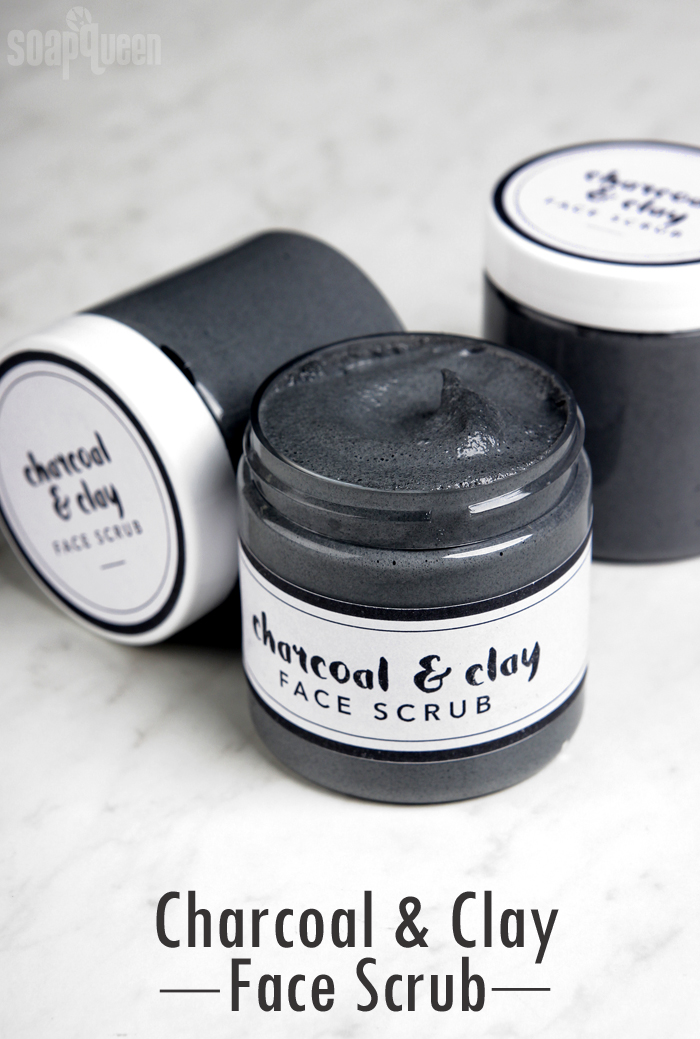 Leave your skin feeling smooth with this Charcoal and Clay Face Scrub. Made with a liquid soap base, it has a gentle lather. Additional tamanu oil and hazelnut oil are added because of their amazing skin benefits. In particular, they are great for oily skin types. If you prefer different oil for your skin, feel free to swap them out. Just keep in mind it may change the consistency a bit!
The Natural Castile Liquid Soap Base is made exclusively from olive oil, resulting in a very mild soap. It has a light lather and gentle cleansing properties so it's suitable for delicate facial skin. If you have extremely dry skin, this recipe may not be the best as it contains kaolin clay and charcoal, which may be drying. Decreasing the amount of kaolin clay and charcoal may help make it suitable for dry skin types; a small test batch may help you find the right ratio for you.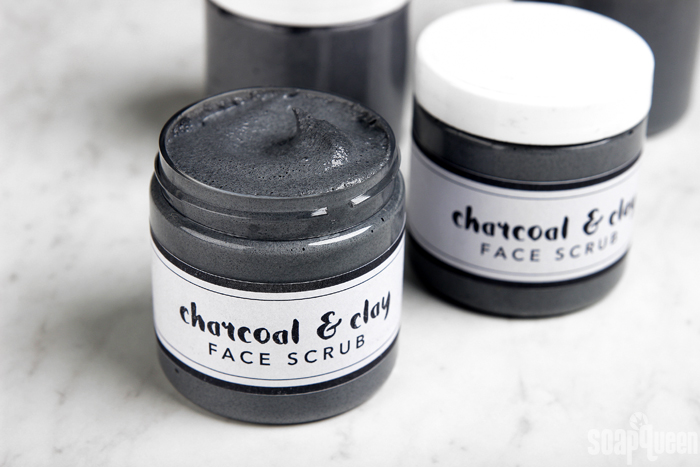 Medium sized jojoba beads give this scrub a gentle amount of exfoliation. Jojoba beads are great for the face because they are round and won't scratch delicate face skin. The amount of scrub in this recipe is light; if you prefer more exfoliation feel free to add more jojoba beads. Don't get jojoba beads confused with micro-beads – they are quite different! Learn about the difference here.