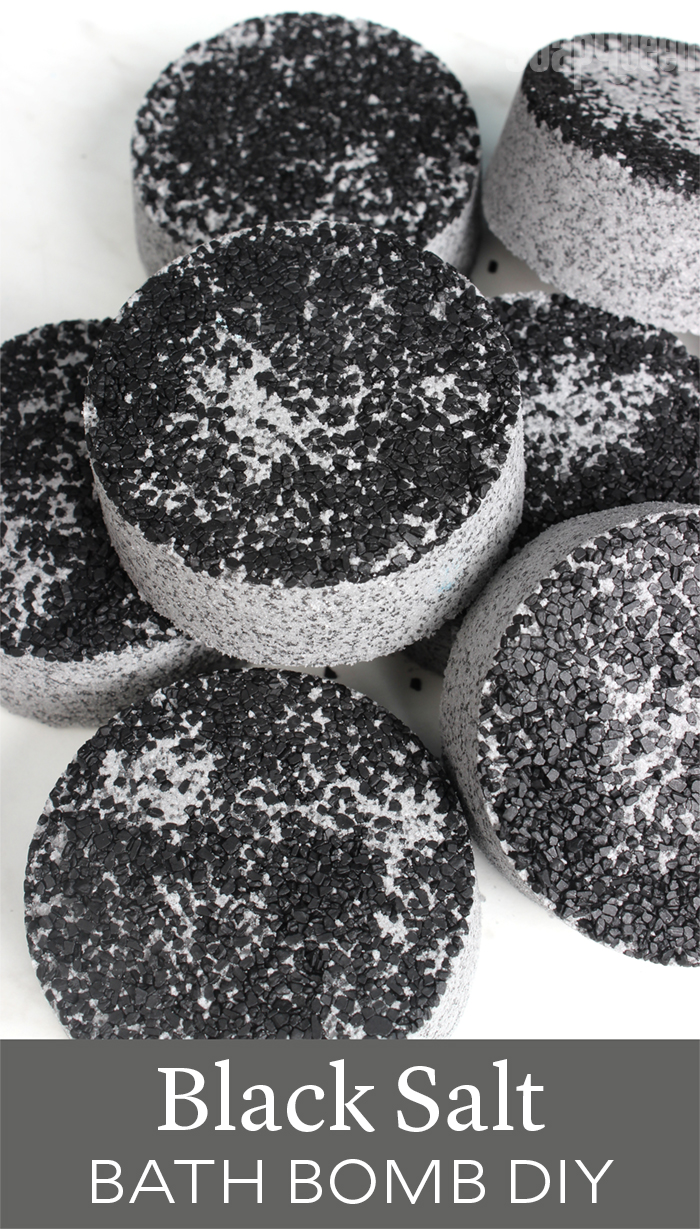 About a year ago, black bath bombs took the bath and beauty world by storm. This black bath bomb video went viral, and everybody wanted to create their own. Last July, we shared our black bath bomb experiments using various colorants; see them here. Some of the experiments were quite messy.
The takeaway from our experiments? If using charcoal to create black bath bombs, Polysorbate 80 is key! The emulsifier helps mix the charcoal into the water, resulting in less charcoal on your skin and tub.
These Black Salt Bath Bombs get their color from fine and coarse black sea salt. The salt is enriched with charcoal to give it a black color. The fine salt is added to the main bath bomb mixture, while the coarse salt is sprinkled into the molds for a finishing touch.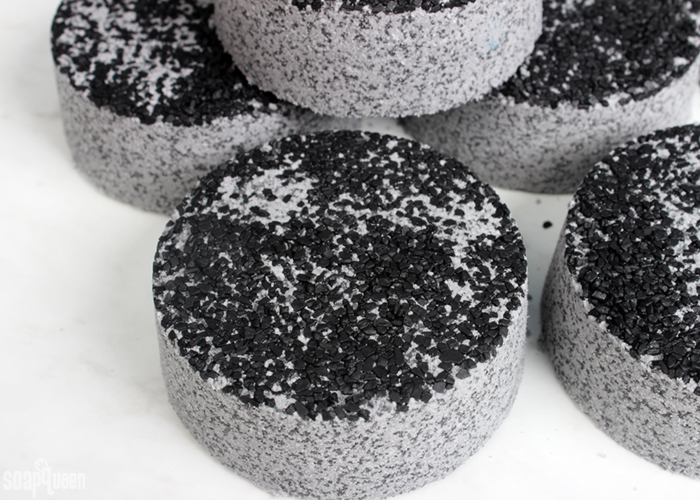 A good amount of polysorbate 80 disperses the charcoal in the bath water. We found the charcoal mixed into the water rather than pooling on top. Sultry Black Jasmine Fragrance Oil gives the bath bombs an alluring floral scent, perfect for the dark color of the water.