With another Bramble Baby on the way (our Social Media Manager, Kristen, is due in October!) we decided to put a little spin our our original Whipped Belly Butter. We've supercharged this recipe with Tamanu Oil, Chia Seed Oil and Argan Oil, which are all known for their excellent moisturizing properties. We've also cooked up an essential oil blend fit for a king (or a queen!) that includes Roman Chamomile, Rose Absolute and Egyptian Geranium. A little bit of this lovely butter goes a long way, and it's great for dry skin and pregnant bellies alike.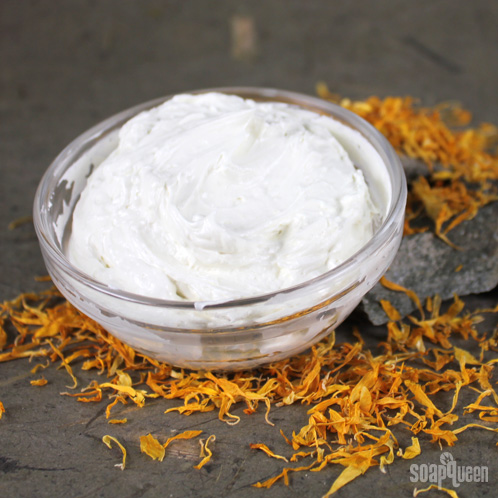 What You'll Need:
1 oz. Tamanu Oil
10 oz. Shea Butter
3 oz. Cocoa Butter
4 oz. Mango Butter
3 oz. Chia Oil
1 oz. Argan Oil
1/4 cup Calendula Petals
Egyptian Geranium Essential Oil
Hungarian Lavender Essential Oil
6 – 7 droppers
Optional: Stand Mixer with 5 Quart Glass Bowl

Click here to add everything you need for this project to your Bramble Berry shopping cart! And remember, you can always remove anything you don't need.
INFUSION PREP: Before you begin, infuse 1/4 cup Calendula Petals in an oil mixture of 3 oz. Chia Seed Oil and 1 oz. Argan Oil. If you've never made an infusion before, refer to this blog post on making a calendula infusion using your stove top.
ESSENTIAL OIL PREP: To make the essential oil blend, use droppers to combine 20 drops of Rose Absolute, 10 drops Carrot Seed Essential Oil, 10 drops Roman Chamomile, 10 drops Egyptian Geranium and 10 drops Hungarian Lavender.
ONE: In a large mixing bowl, whip together the Mango and Shea butters on low speed for 30 seconds. Increase to medium speed for another 30 seconds. After about a minute of mixing, the butters should have a fluffy texture.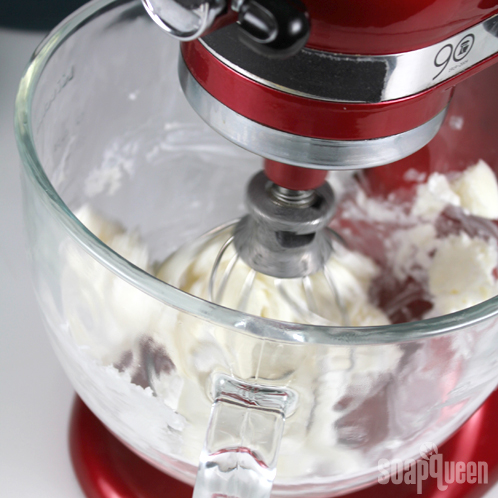 TWO: Some of the butter may have crept up the sides of the bowl. Use a spatula to incorporate it back into the mixture.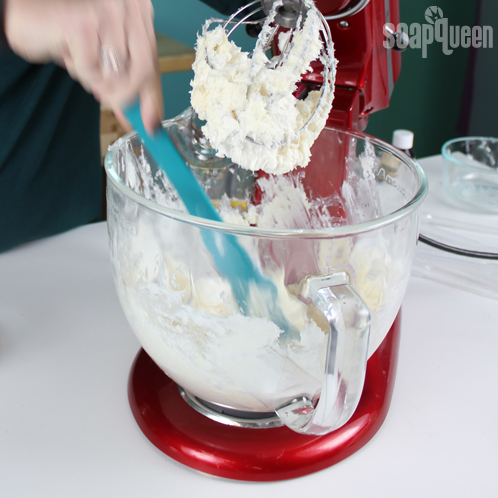 THREE: Melt the cocoa butter in the microwave on 30 second bursts. Once melted, slowly add it to the mixture with the blender on low speed. It's very important that your mixer is on the lowest speed possible to prevent splattering the oil everywhere.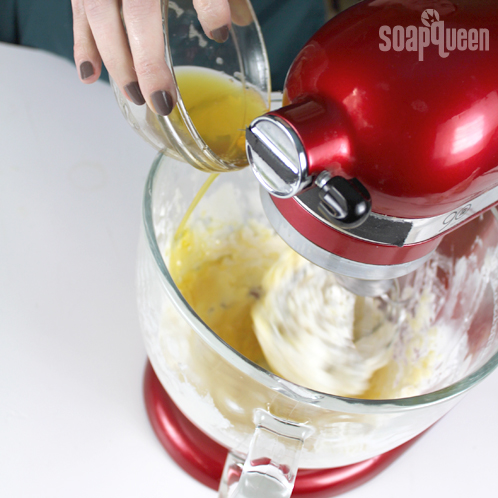 FIVE: Once the cocoa butter has been fully incorporated, slowly add the calendula infusion. Again, make sure your blender is on the lowest speed setting possible.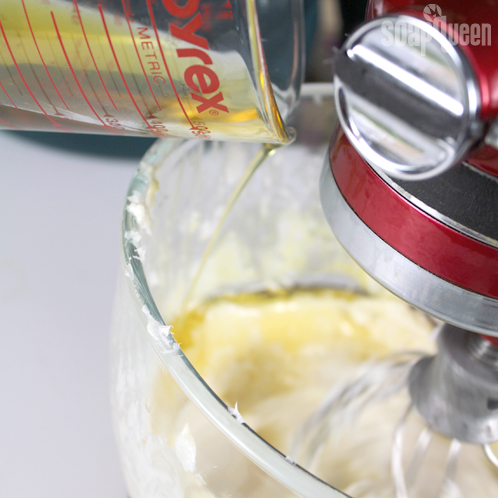 SIX: Slowly add in the tamanu oil and whip into the mixture on low speed. Once it has been fully incorporated, add in the essential oil blend.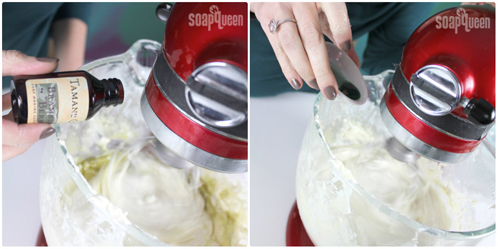 SEVEN: With all ingredients in the bowl, turn the mixer on a medium speed for 30 seconds to 1 minute.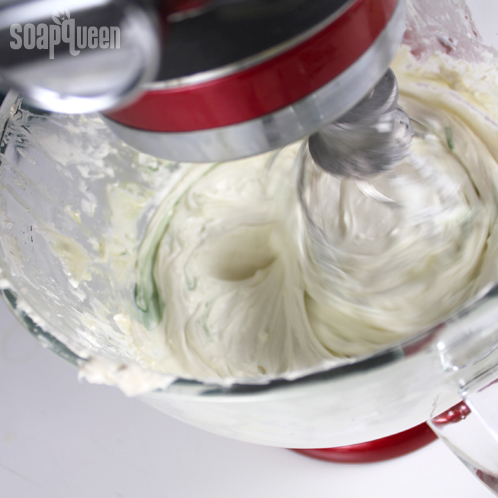 EIGHT: Package your butter in a jar or container. We like our 8 oz. glass bail jars.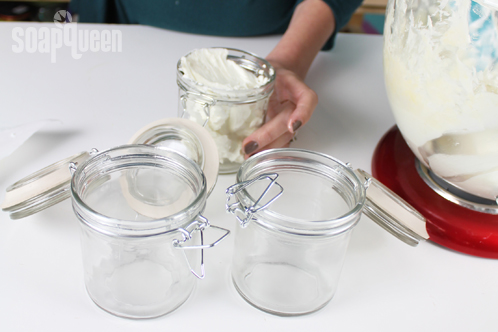 And there you are — your luxurious body butter is ready to use!