Whoah. Okay, seriously. Where did that weekend go? We were so busy all weekend that I completely forgot to post Facebook Photo of the Week. It is hard to believe that August is already here and we are more than halfway done with the year. Jamisen starts pre-school soon. EEK!
If you're already gearing up for fall craft fairs and preparing holiday gifts, we had a post full of tips for being successful at your next craft show. If you've got tips of your own, be sure to share them in the blog comments because we'd love to hear them too!
This week has also been full of pleasant surprises. Drumroll please — the Soap Crafting Book arrived to our warehouse early. You probably could have guessed, but I was absolutely beaming (and okay, maybe I shed a few tears of joy too)! You can order your own copy through Bramble Berry here. We shipped out all the pre-orders last week and any pre-orders that got in just under the wire on Friday are shipping today =)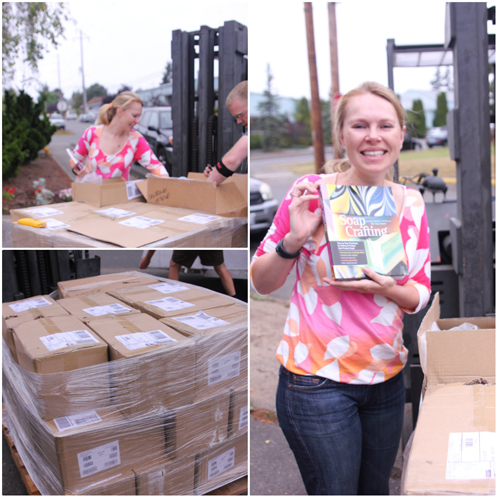 As always, Bramble Berry's Facebook page was filled with amazing photos of soaps, bath bombs and more. Check out this week's feathery-looking feature below!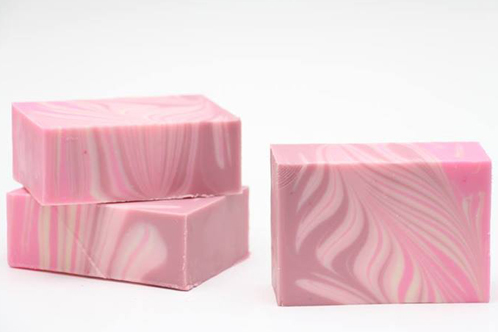 This week's entry comes to us from Rebecca at Backwater Beauty. She used a technique that a fellow soaper created during the last Great Cakes Soapworks Challenge called the Feathered Mantra Swirl. The colors and design in Rebecca's soap are so delicate and soft. This is a technique I'd love to try my hand at, and it's such a nice twist on the traditional Mantra Swirl. Thank you for being part of our soapmaking community, Rebecca! Each week, I love seeing other soapmakers take the plunge with a new design.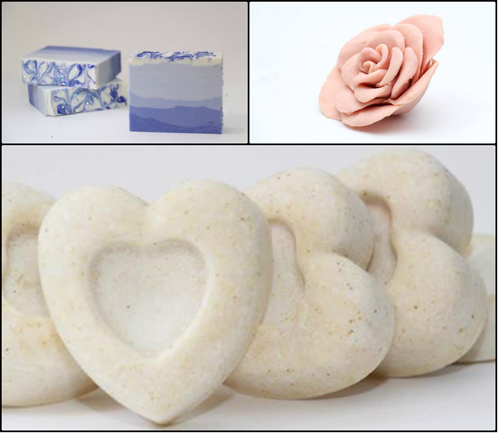 Rebecca's Website: Backwater Beauty
Rebecca's Facebook Page:  Backwater Beauty
Be sure to post pictures of your soap creations on the Facebook page each week for a chance to be featured on the Soap Queen blog!