From extra time in the garden to afternoon runs, summer months are a great time to increase activity. For areas of high friction such as heels, the extra fun in the sun can result in some discomfort. This Gentle Glide Sport Stick is created with additional Arrowroot Powder and Aloe Extract to leave the skin feeling comfortable and soothed.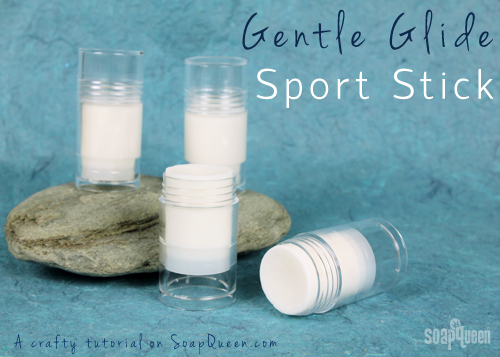 Easy to apply, this product helps prevent blisters and chafing. This multi-purpose stick can also be used as a deodorant, and is great for sensitive underarm areas. Lightly scented with Baby Powder Fragrance Oil, this sport stick is a great project for beginners.
What You Need:
4 oz. Aluminum Free Deodorant Base
.5 mL Baby Powder Fragrance Oil
1 mL Cyclomethicone
1 mL Aloe Extract
.5 tsp Arrowroot Powder
Push Tubes (Four 1 oz. tubes)
Optional: Droppers

Click here to add everything you need for this project to your Bramble Berry shopping cart!
[Read more…]