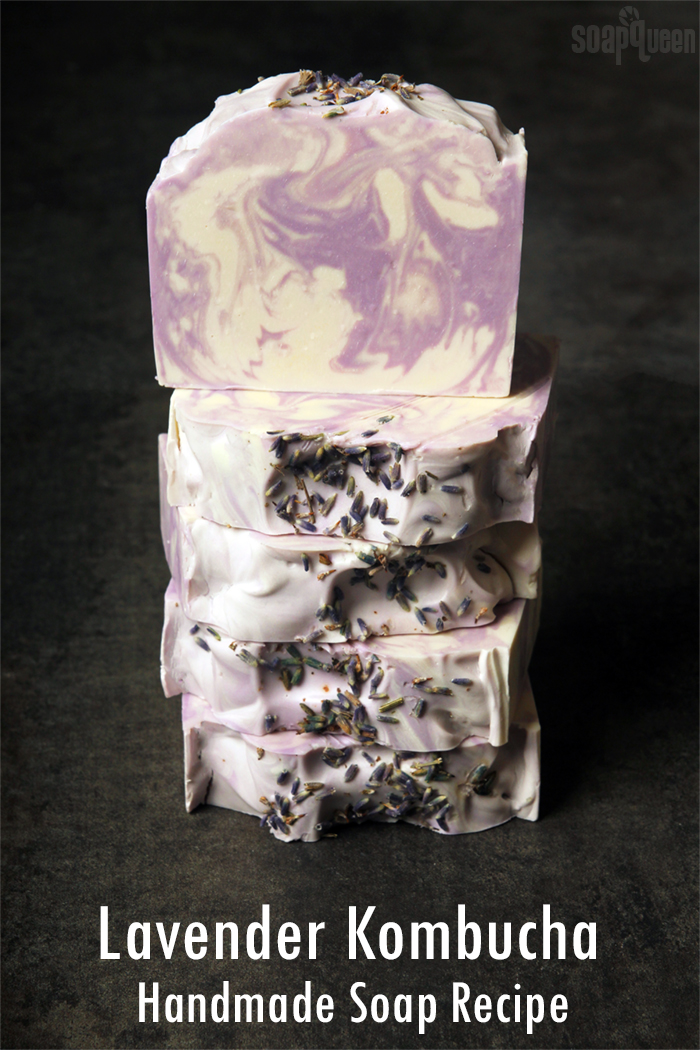 Last year, I experimented with brewing my own kombucha, which is a fermented and sweetened tea. I ended up with so much kombucha that I created kombucha soap with the SCOBY to use it up. This recipe uses kombucha produced by a local company, Kombucha Town. Kombucha Town has become a fixture in our community with their local brewery and products in local grocery stores. Using locally brewed products in your recipe highlights the town you call home.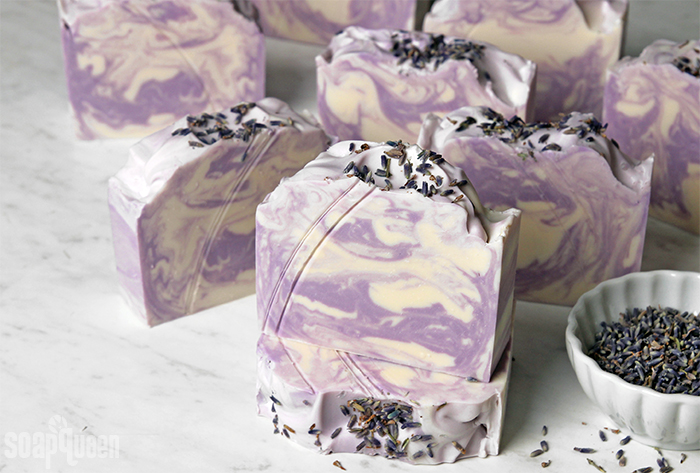 This soap was made with Kombucha Town's lavender kombucha, so it only made sense to create lavender soap! It's scented with Lavender 40/42 Essential Oil for a calming scent. A mixture of titanium dioxide and Lavender Mica create a soft purple swirl. It's topped with dried lavender for a finishing touch. It's debatable whether or not any of the beneficial properties of kombucha tea hold up during the saponification process. But, the extra sugar does boost lather and kombucha soap is great from a marketing perspective.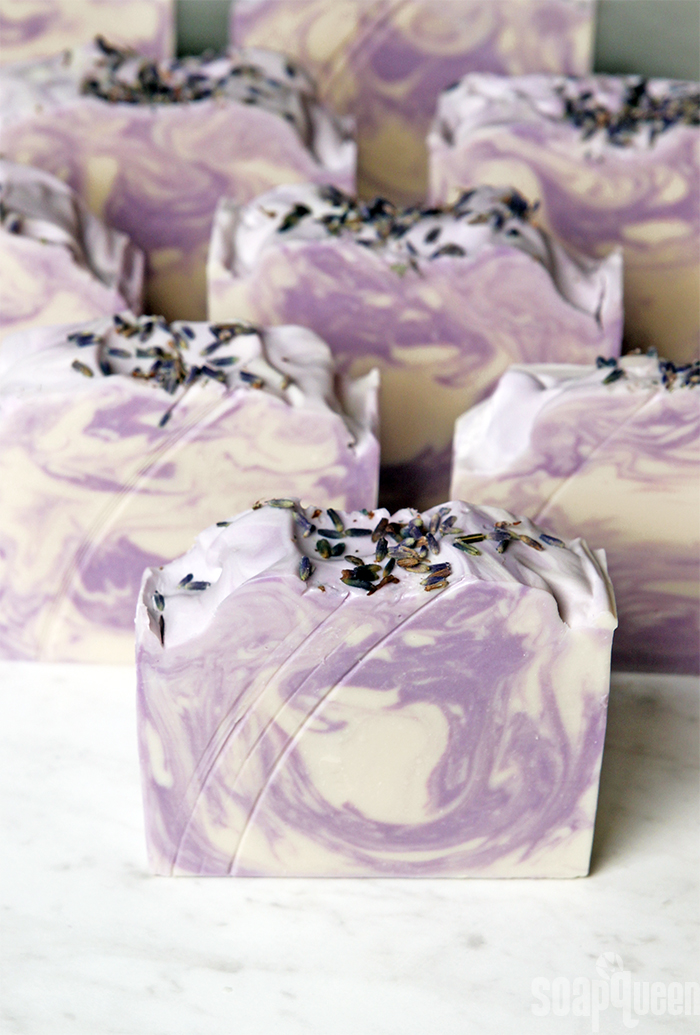 If you've never made soap with alternative liquids like kombucha, they do require extra prep. First, the kombucha needs to be boiled to get rid of the carbonation. Then, it's frozen to help keep temperatures cool when the lye flakes are added. You could add the lye to room temperature or cold kombucha if you prefer. Using room temperature or cold kombucha will result in a darker lye solution, and may require more titanium dioxide. This recipe contains a 3% superfat to compensate for the large amount of dispersed colorant in the recipe. The large amount of titanium dioxide can create glycerin rivers, so this recipe has a 10% water discount to prevent that.