Like last year, I gave myself a goal of reading 53 books this year. I'm there – and an on track to even throw in a couple extra (fingers crossed!). As usual, there were so many amazing books and so little time so I'm positive I am missing some crucial books on this list (tell me about them in the comments, please!) =) I'm especially happy that I got this goal completed with the brand new app I downloaded that has been taking all my free time.
Have you heard of NextIssue? For a serious informationholic, it is like my illicit drug; I cannot look away. It has over  140 magazines (every month!) for $14.99 per month. Now, $15 per month sounds expensive until you see my magazine stack; I'm already spending that in monthly paper subscriptions so now, I get all the magazines (and more!) while saving paper. It's a win-win. I still took in some serious book reading and these are my favorite fiction books of 2014:
Tell the Wolves I'm Home is an exploration of family, artistic integrity and how mixed up people can get when they blame and hold grudges. It's told beautifully against the backdrop of when the AIDS epidemic first came to the forefront mixed with a poignant coming-of-age story. I stayed up past midnight multiple nights in a row trying to finish because the ending ties so many story lines and themes together in a powerfully riveting way. It's hard to sum up the plot because it covers so much. When you pick up this book, be prepared for an emotional wallop that leaves you feeling and thinking long after you put the book down.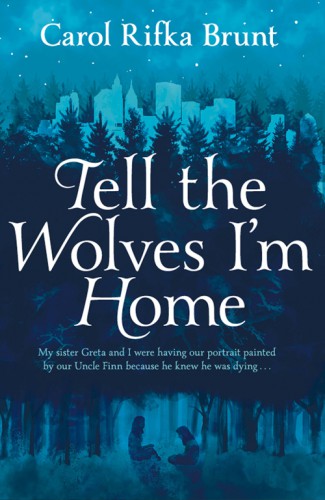 All the Light We Cannot See was a book I did not want to read. My book club chose it and in the 12 years I've been in the book club, I've never NOT finished a book club book (I'm a rule follower that way). I was hesitant to read it because the subject matter (World War II) was bound to be depressing. Yes, the subject of war is depressing;  people hurting other people just because of their differences is a particularly hard theme to make dazzling but the author, Anthony Doerr, does so with two completely disparate stories filled with finely drawn characters. There is an understated love story at the core of the novel but really, the book is about resilience, grace and morality in good times and bad.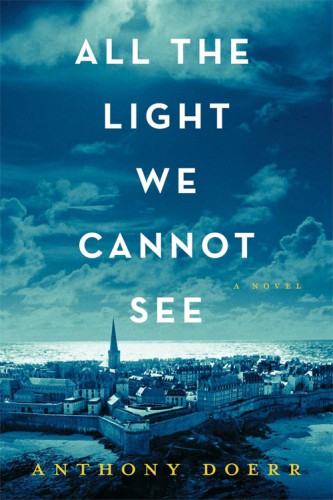 I like to read happy books. I know real life can be ugly and sad and when I have precious free time, I gravitate towards the lighter side of things. The 100 Year-Old Man Who Climbed Out the Window and Disappeared is a charming, inventive, adorable book. It follows an centenarian that decides he's still got a lot of life to live and, he doesn't want to do it in a nursing home. The actual escape, staying escaped and story is entertaining enough, but the fun starts when Allan Karlsson (our feisty protaginist) starts recounting his life story. He's found himself inadvertently involved in all the major conflicts in the world over the last century (Stalin, Churchill, Truman, Mao and more make hilariously quirky appearances). Read this book when you want a laugh and want an inventive back-story for the last 100 years of world history.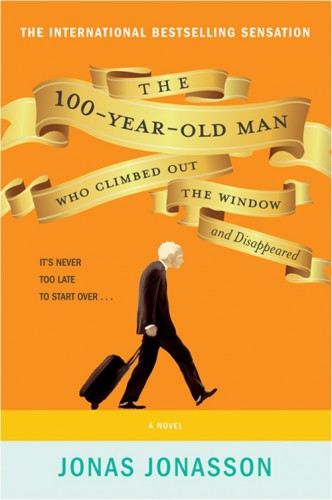 Eleanor & Park is a young-adult book (in theory) but every adult should read it to remember what it's like to be young and in love, and to not fit in. This book is about two misfits falling in love, about trying to overcome any and all obstacle that keeps them apart. The very grown up themes of poverty, alcoholism, and domestic violence are woven into the book and ensure that there is no saccharin sweet happily-ever-after. My book club read this book and much of the discussion centered around how the book was a powerful window into the universal difficulties that teens experience growing up. This book made me thankful (all over again) for growing up in the household I did (thanks Mom and Dad!), a sentiment expressed by almost all the women present at the book club discussion that night. This is not a happy book; it is deeply poignant and heartfelt. I cried through the untidy ending and hoped for a beautiful future for both our brave teenagers.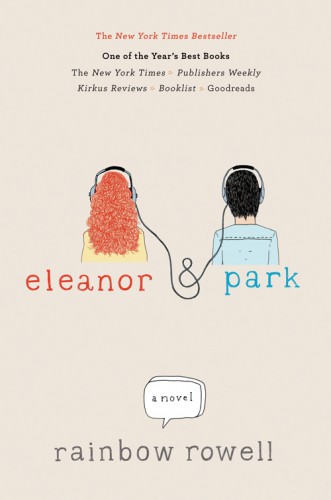 I pick up books that will make me laugh or smile. It's a good thing I have so many book clubs or else I would eventually only read humor books 100% of the time. This book is smart satire and laugh out loud funny.  Spoiled Brats: Stories examines all kinds of hilarious scenarios (two standouts: a short story told from the standpoint of the classroom hamster; a twist on the traditional Rip van Winkle story set in the middle of hipster Brooklyn). The author takes pleasure in skewering the 21st century condition and pokes fun at the parents of gifted children, adults still living with their parents, Kickstarter and more. Have you been told you're special all your life? If so, this book has a message for you, and the people that raised you. If you've managed to avoid that fate (either parenting your own kids or by having parents with a backbone), you'll find this book richly entertaining and, richly deserved.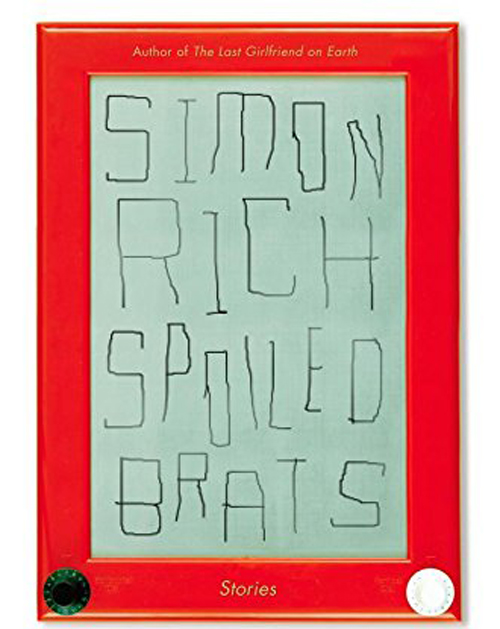 My favorite non-fiction books of 2014:
Do you watch your calories like a hawk? Do you use the latest, greatest app to ensure you're getting just the right amount of calories for the day? Frustrated you can't lose weight, are tired and sluggish and have a hard time getting the motivation to work out? This book is for you AND for anyone that's curious how the human body actually works to utilize what we put in our mouths. The Calorie Myth: How to Eat More, Exercise Less, Lose Weight, and Live Better is an exhaustively researched book with a simple premise: it's not about the calories. It's about the QUALITY of the calories. Knowing how your body processes that cinnamon roll versus smoked salmon is the first step to making choices that fuel your body, and your life, for the long term. I also listen to Jonathan's podcast weekly and appreciate knowing all the latest research in nutrition and health.  I read this book in June(ish) and without any pain, suffering or horror, cut my body fat by about 6% and shed the very last of the baby weight.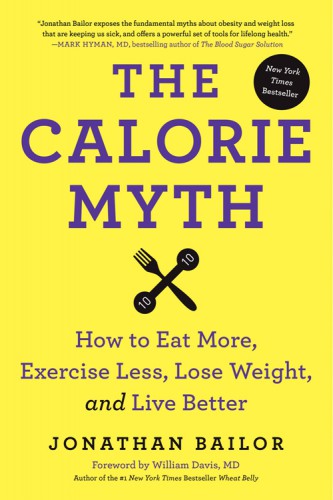 I'm getting ready to do  The Desire Mapfor a third (!) time in 12 months. It's such a powerful concept that both of my Mastermind groups did it and one of them is re-doing it. What I love about The Desire Map is that it's all about how you want to 'feeeeeeeeel' as opposed to 'create your goal, work relentlessly towards it.' It starts with the end in mind and has you work backwards. The way that Danielle LaPorte gets you to examine where you want to go with your life, your business, your health, your wealth, your friendships and more is unique, meaningful and challenging. The last two times I've completed the exercises have been powerful and helped me live 2014 in greater alignment with my values. If you want to see your business, life and health be more fulfilling in 2015, give yourself the gift of the time and space to complete this powerful set of exercises.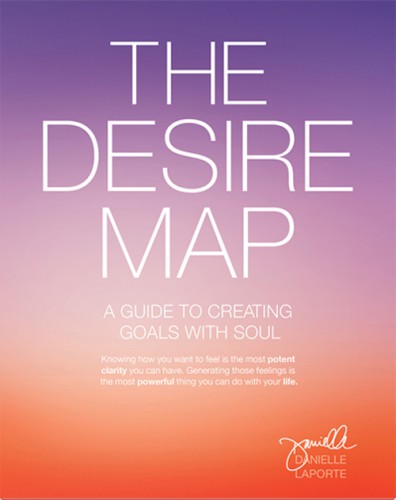 How to Win Friends and Influence People has been around over half a century. It's a classic. And, shame on me, I had never read it (!). One of my Mastermind Groups read it this year and I was amazed! This is a book that I wish I had read earlier in my career and will read again. If you want to learn how to be more likeable, to sell more, and to have genuine relationships, this book lays out a roadmap to making that all happen. Pick it up and be amazed at the simple tools that you can use to improve any relationship you have (or want to have).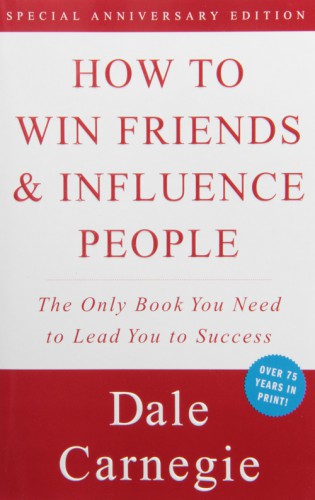 I 'm always on the hunt for a new book – and have my goal of 52 books for 2015 so lay 'em out! I'd love to know what you read on my list and what you think I should read! =) Comment below with your favorite books that you read in 2014 for a chance to win a copy of Soap Crafting! One winner will be chosen. Contest open to US residents only.