Thank you, loyal Soap Queen readers, for all of the congratulatory comments on the newest addition to the Bramble Berry Team! We're calling the little one BrambleBaby for now until we figure out if it's a boy or a girl. I'm so exited to have finally shared the belly news! It's been a quiet Sunday after a full SoapQueen.TV shoot on Saturday that will continue on Monday evening.The projects are fresh and fun; I can't wait for you to see them!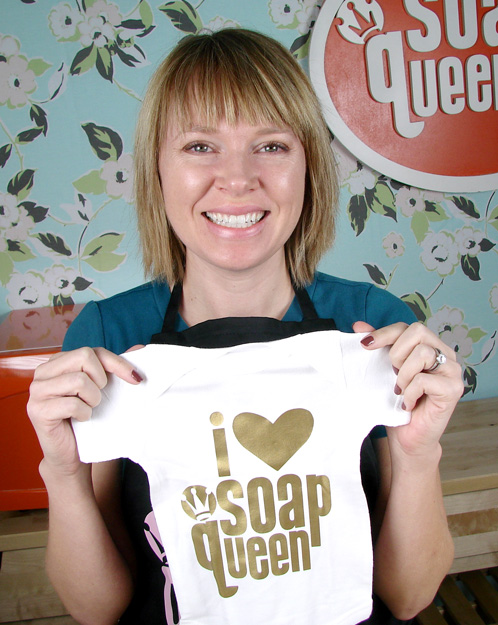 This was a little something extra we received in the latest shipment of Soap Queen Aprons. Isn't it the cutest little onesie you've ever seen? I squealed and awwwwed at its miniature cuteness!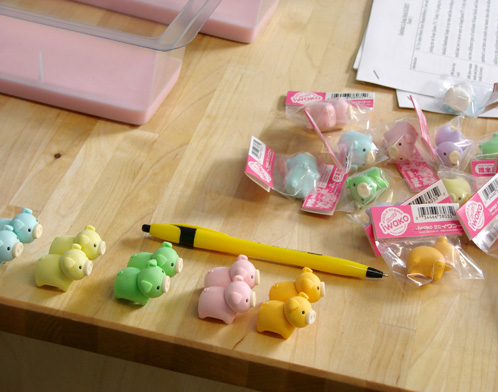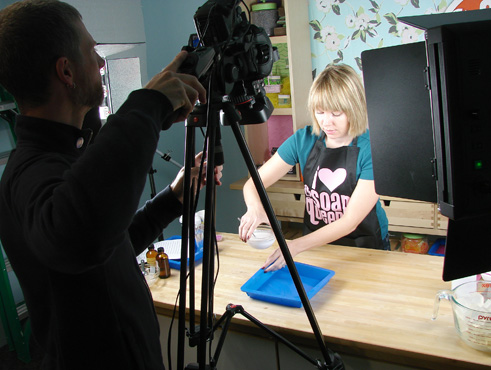 It looks like I'm really concentrating here. Filming SQTV isn't all giggles all the time. 
Upcoming episodes will include a new Jelly Roll project, the marching piggies and a gardening soap. And we're thinking about doing a natural colorants Cold Process soap one and a mineral eyeshadow make up one. This means that I'll be reacquainting myself with natural colorants all week and starting the scripting process with the team this week. It will be fun to play with infusions and make soap all week.