Brand new and hot off the press, Debbie Chialtas' newest Let's Get Soapy e-zine is now available! This 24-page full color PDF is packed with tutorials for making soaps with water-soluble paper, achieving ombre coloring and working with neon colors for bright soaps that are ready for summer.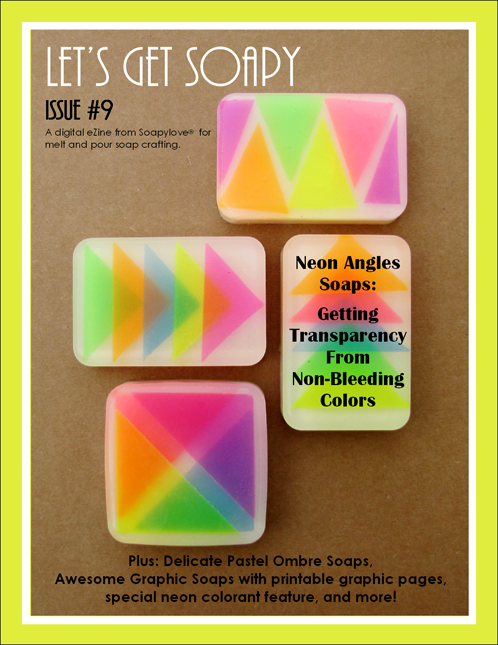 Debbie's clear instructions and photos for every step of the way make it easy for even a beginner soaper to dive in and start creating melt and pour soaps that look like they were made by a pro.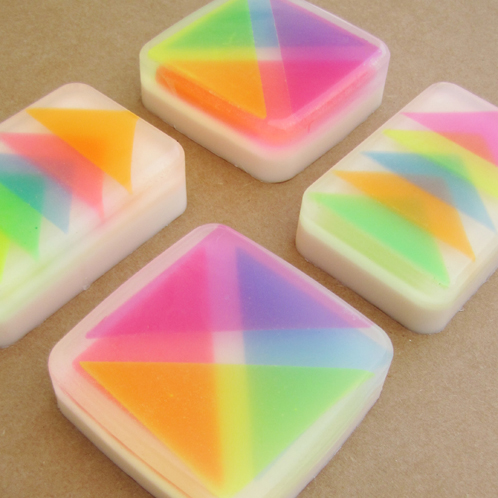 Using the e-zine, our newest Bramble Berrian Kirsten was able to make some neon soaps of her own! Not bad for a first time soapmaker =)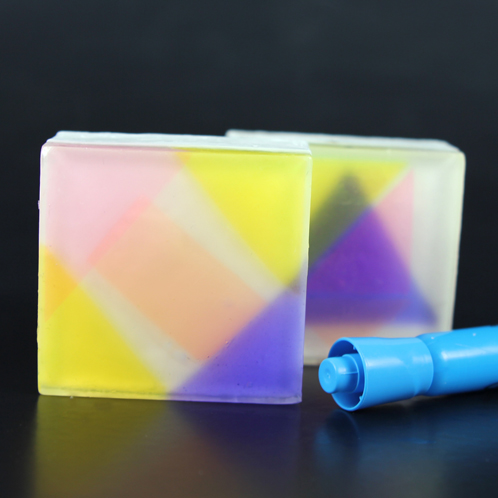 Debbie is the owner of SoapyLove, based in sunny San Diego, California. She is famous for her adorable and creative melt and pour soap pop creations. She is also a frequent contributor to the Soap Queen blog! Check out her SoapyLove Ice Pop soap tutorial or be inspired by a few of her Soap Frosting ideas. You can also check out a full selection of SoapyLove products on Bramble Berry's website.
We're offering Debbie's Let's Get Soapy e-zine as a kit with our favorite neon color blocks so you can get started right away. Click here to get your copy!