Here's my friend and fellow Pinterest obsessor Heather, winner of Seattle Bride Magazine's Best of 2012 for her creative and unique wedding favors, with some tips for packaging your soaps – great for craft shows, Etsy, or gift giving! -Anne-Marie
Hi! This is Heather from Heathoriginal reporting in. I am absolutely thrilled to be on the Soap Queen blog and to have this opportunity to be chatting with you about one of my favorite things…packaging!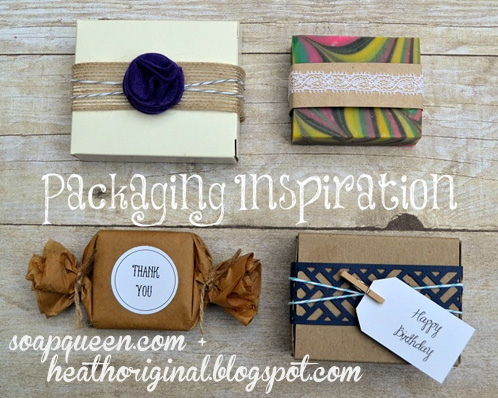 I feel packaging is one of the most important little touches I can do to make sure that I am representing my brand and creating a lasting impression at the same time. It's a really simple yet thoughtful touch to everything I send out. Beyond the brown-paper-package tied up with string, so much can be done to convey that this is a special package with something special inside. One can rightly assume that whatever is in that hot-pink polka-dotted box must be simply mind-blowing to be in a package of that caliber!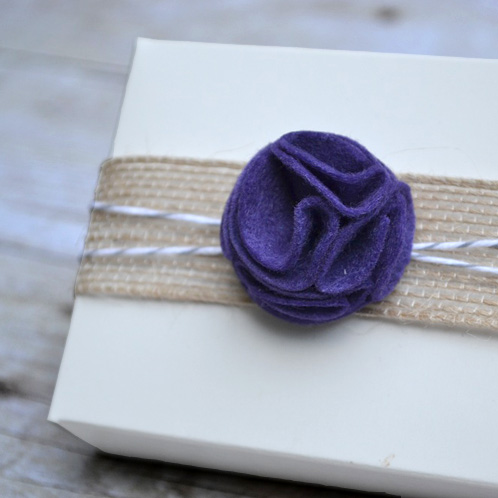 Fun details add whimsy to a white soap box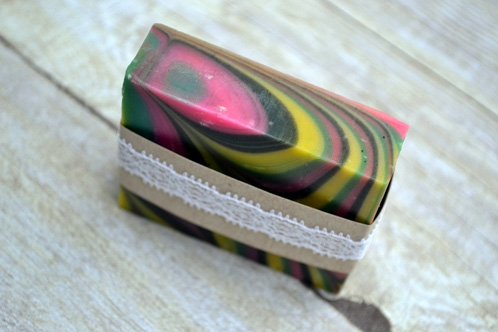 Simple touches allow elaborate soap designs to shine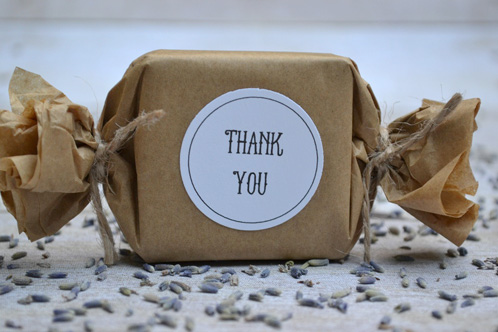 Send an extra special thank you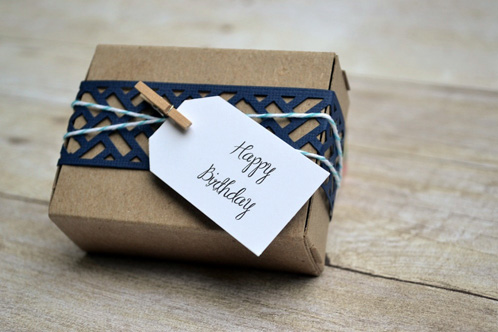 Add a tag with a message to a soap box sleeve and tray for special events like birthdays.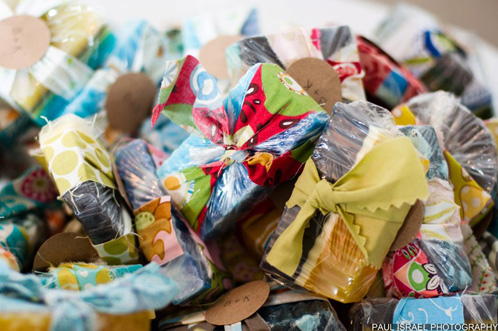 Tie a strip of fabric around soaps and top off with stickers bearing the couple's initials for a delightful wedding favor!
Image credit: Paul Israel Photography
When packaging your soap for selling or gift giving, think to yourself if you would be engaged with what you are giving. Getting a gift is always fantastic, but getting something that has obviously had a little more time invested in it feels just a touch more special. Really, it's amazingly simple to add a contrasting color stripe, a bit of ribbon, or a little felt flower that will ensure there is a mile wide smile on the face of the person on the receiving end.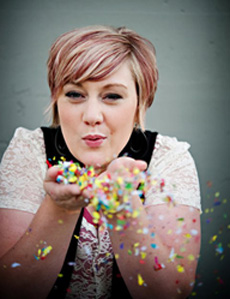 I had a ton of fun playing with the beautiful soaps that Anne-Marie sent me and I hope you are inspired by the creative packaging that I came up with. Have fun packaging your soap!!
Heathoriginal Blog || Heathoriginal Etsy || Heathoriginal on Pinterest