Though I will admit that I haven't hit the slopes at all this season, I'm hoping that some of you have! One of the side effects from all the cold weather from winter is dry and chapped skin. We thought it would be really fun to make a coordinating winter relief series to take care of our delicate skin, irritated by winters' cold. We published these already but just in case you missed one during the hustle and bustle of the holiday season, we included all three below. If you look at the ingredients you'll notice that the lip balm and body balm are made with many of the same products so you can kill two birds with one stone. Or make two balms with one order? Enjoy the recipes (and the slopes!).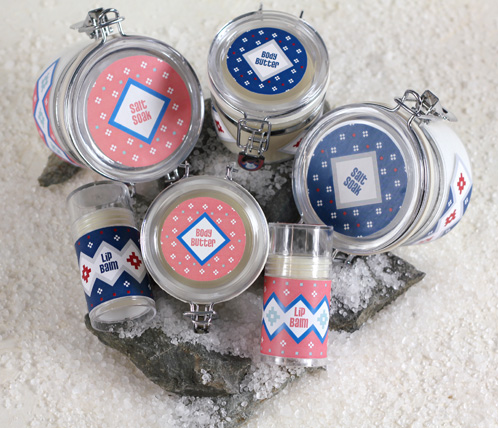 After the salt soak you can lather your feet in our winter body balm recipe and be sure to check out the winter lip balm recipe to complete the winter series! And don't forget to download your free and super cool retro-style matching labels for the Body Balm, Lip Balm and Salt Soak.



Has anyone tried these recipes or a variation of one of these recipes! I want to hear about it!