For a quick and easy fall project that will fill a room with the scent of warm spicey Chai Tea, nothing beats this whipped candle tutorial using our Chai Tea Cybilla Fragrance Oil. As a bonus, all this month you'll receive a free half ounce sample of Chai Tea with every Bramble Berry order. For this candle, we added straight Chai Tea fragrance oil, but we've got a number of fantastic blends to try here. Chai Tea Cybilla Fragrance Oil is a wonderfully warm and comforting scent that is sure to be a hit this season.
If you take photos of your project, be sure to share them with us on Bramble Berry's Facebook Page with the hashtag "#BrambleChai" before October 30 for our Make It Month contest — check out the blog post for more details. You can also check out the Facebook album of submitted projects to get some inspiration. Happy candle-making!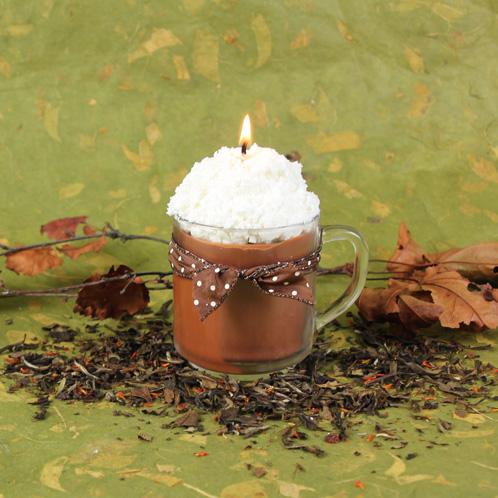 What You'll Need:
10.5 oz EcoSoya Advanced Wax
1 CK-16 Candle Wicks (or whatever size is appropriate for your cup)
1 Clear Glass Mug
1 Red Wax Dye Block
1 Orange Wax Dye Block
1 Black Wax Dye Block
7 mL Chai Tea Cybilla Fragrance Oil
2 mL Vanilla, Non-discoloring Fragrance Oil
Droppers

Click here to add everything you need for this project to your Bramble Berry shopping cart!
ONE: Melt 8 oz. of EcoSoya Advanced Wax on 30 second bursts in the microwave. Color the wax with equal portions of Red, Orange, and Black Wax Dye Block (a cleanup tool works well for shaving bits off the block) and stir until the dye pieces are completely melted.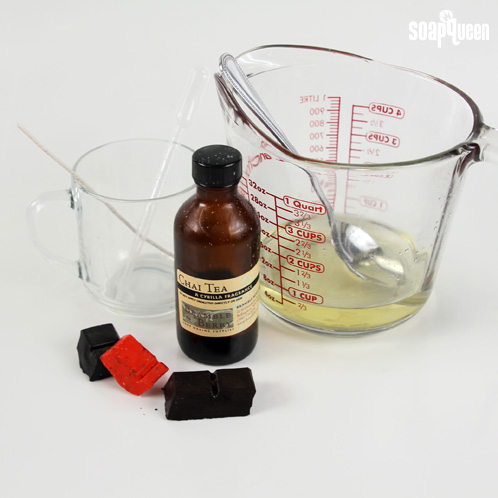 TWO: Add 7 mL Chai Tea fragrance oil.
THREE: Dribble a little bit of the wax into the bottom of the candle jar. Stick the metal disk of the wick into the wax and allow the wax to cool enough to hold the wick in place.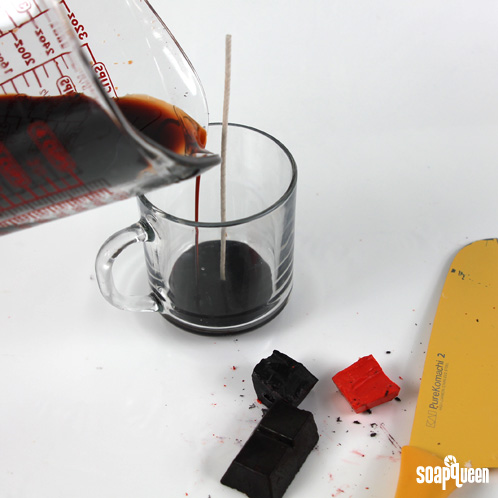 FOUR: Once the colored wax has cooled to 120 -130°F, pour the wax into the jars. Use pencils or chopsticks on the top of the candle jars to hold the wicks in place. Allow the wax to fully cool and harden overnight.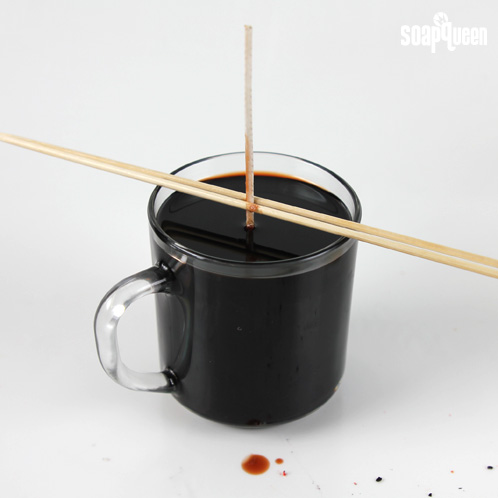 FIVE: Melt the rest of the EcoSoya Advanced Wax on 30 second bursts in the microwave. Add 2 mL non-discoloring Vanilla fragrance oil.
SIX: Using a hand-held mixer, whip the melted wax until it is thick enough to form slight peaks when manipulated with a spoon.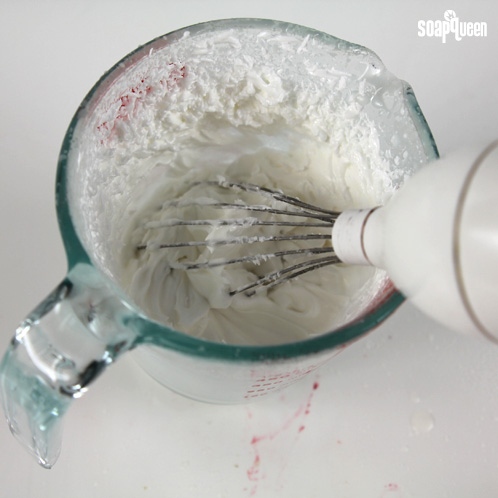 SEVEN: Moving quickly, spoon the whipped wax on top of the cooled candle. Allow the whipped wax to fully harden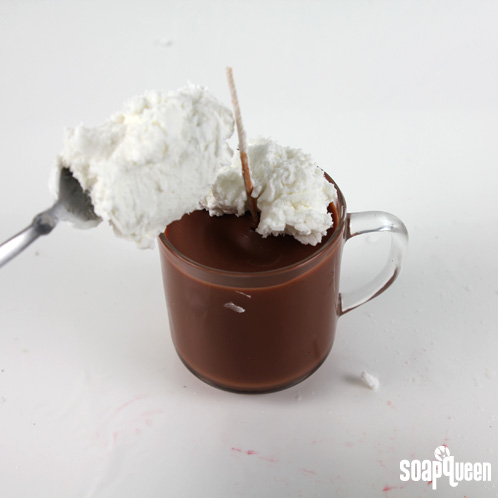 Wait 4 – 5 hours for the wax to fully harden and then your delicious Chai Candle is ready to burn!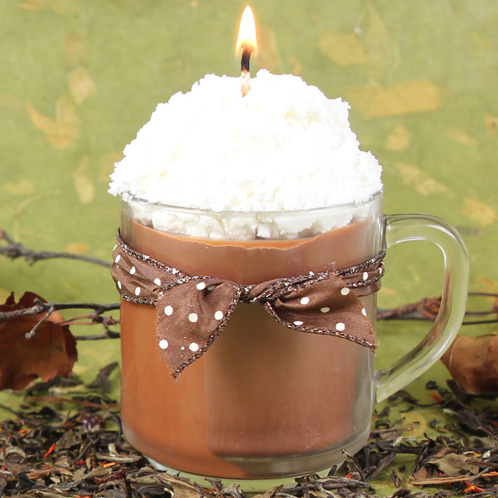 Clean Up Tip: I always melt some old melt and pour down in the microwave and allow the hot soap to melt the wax in the containers and my utensils. That's the easiest way I've found to clean up after making candles. Do you have any tips? I'd love to hear them!