Team Bramble Berry wishes you treats (and no tricks) this Halloween!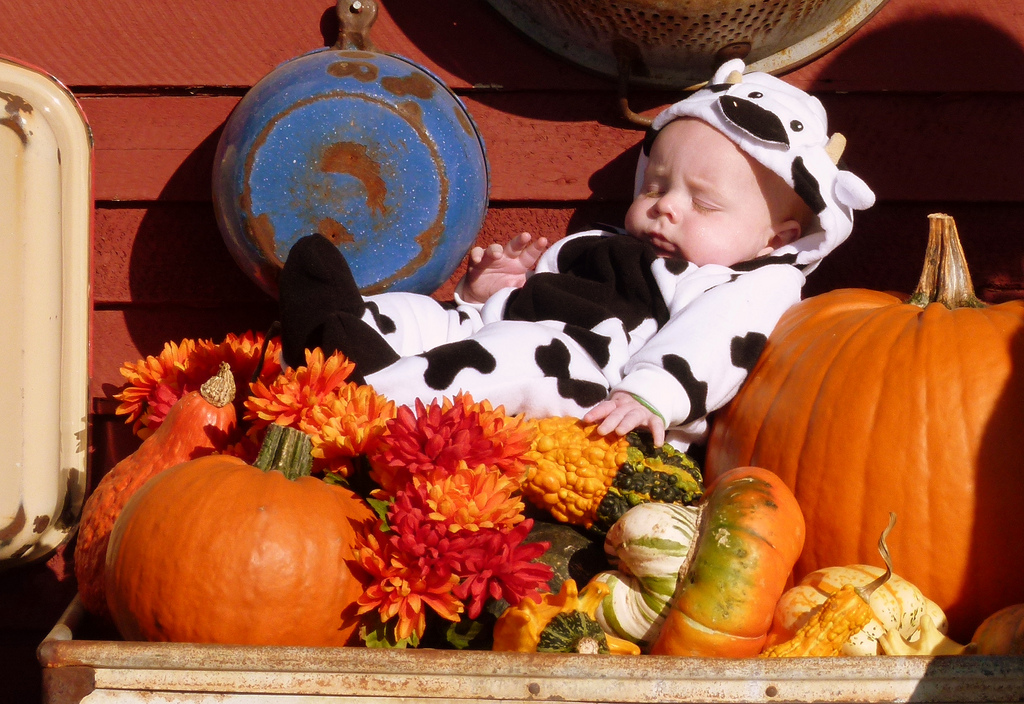 Jamisen taking a little cat cow nap at the pumpkin patch.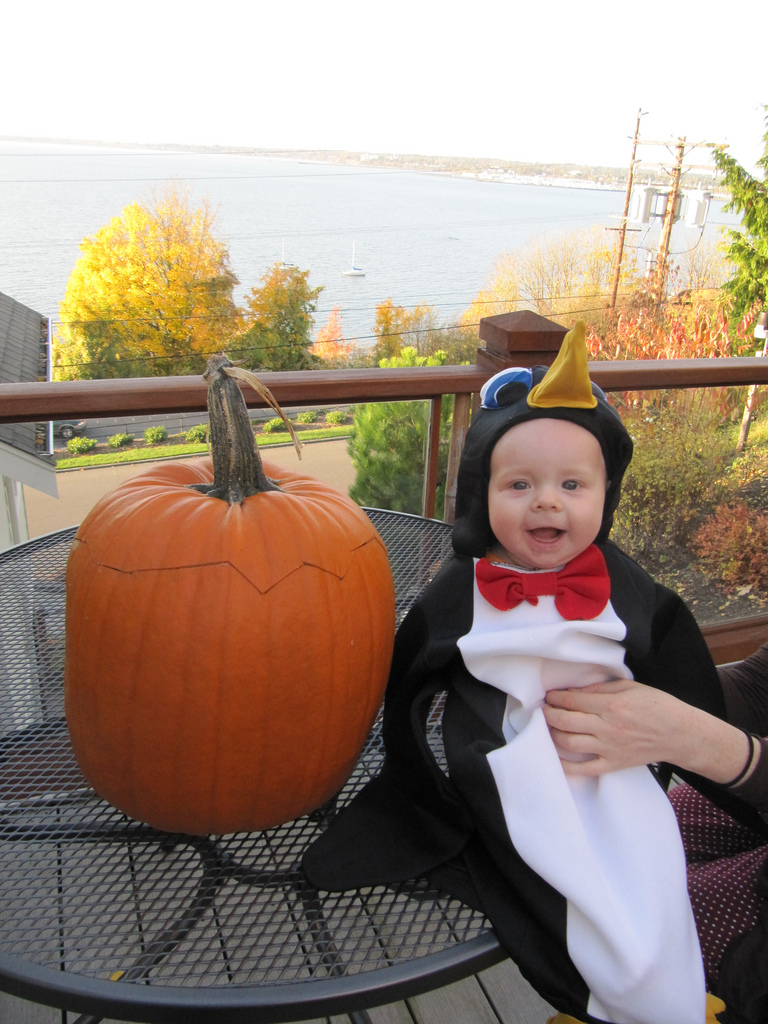 Clearly Jamisen couldn't decide which black and white animal he wanted to be. I think he looks equally cute in both!
I hope you're doing something fun with your family tonight. We'll be at my brother Erik's house handing out candy- full sized candy bars in honor of my Grandpa who's handed out full sized candy bars his entire life! Happy Halloween! Enjoy your families tonight, be safe and have fun!
Update 7:39 p.m. We are home (and Jamisen's asleep) from handing out candy at Erik and Cheriss's house and had to share photos. We ended up dressing Jamisen in his cow costume (which he puked on three times, taking out Auntie Cheriss, Uncle Erik and his Dad in the process. He truly follows the adage, "If you do something, do it with all of your heart" – or in this case, stomach!).

All dressed up with Auntie Cheriss. He puked right after this photo was taken.

Playing with cousin Toby, who dressed up just to match Jamisen!
 Getting his first Halloween candy of his life!