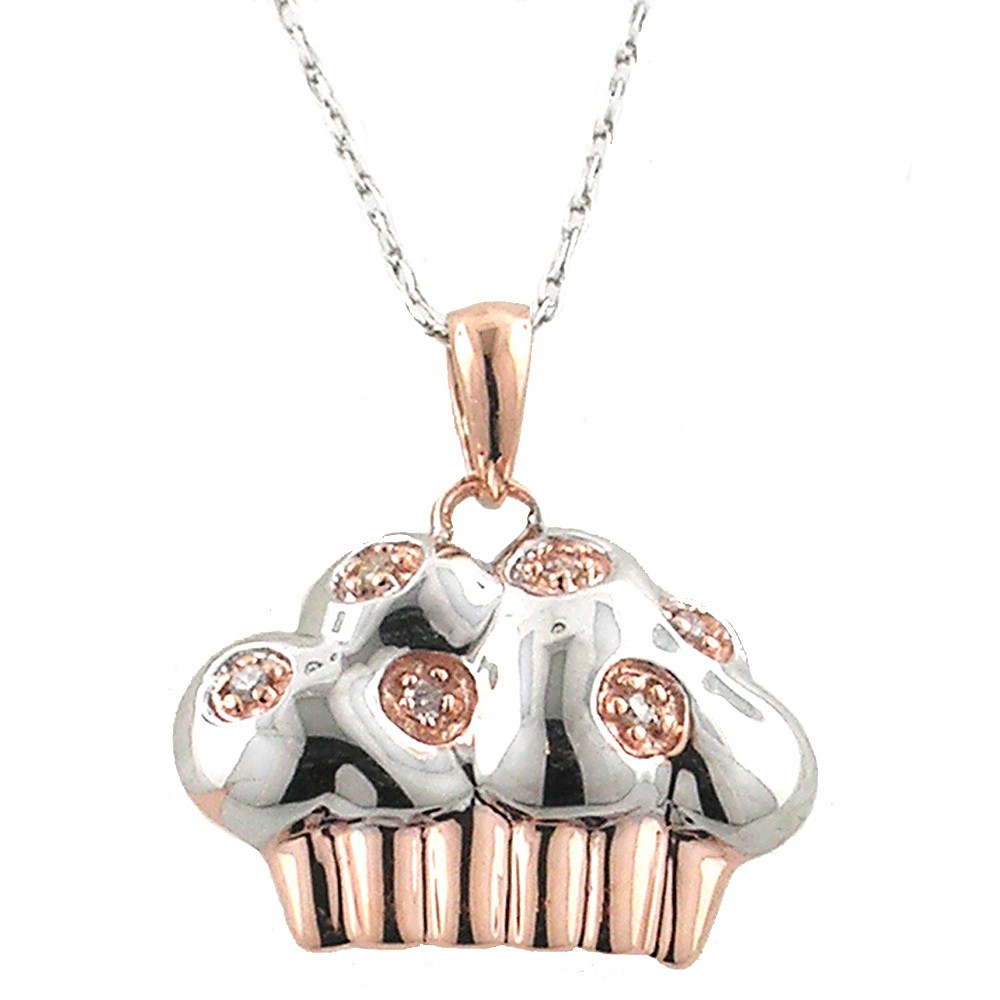 Even (perceived) stodgy ol' Sears is jumping on the cupcake trend bandwagon with this cute cupcake pendant. The white and rose gold (with real diamond accents) pendant certainly looks very bling-y.
For $119, it would make a pricey stocking stuffer but it's a sure way to any cupcake-lover's heart.
Thank you to the astute Soap Queen reader for telling me about this find.