Reed Hastings, CEO of Netflix, sent out a heartfelt mea culpa and apology to his subscribers this week. Since they announced their price increases over a month ago, they estimate that they lost over 1 million subscribers. I'd say that's a pretty big statement that the marketplace wasn't excited about their price hikes or the way that Netflix had executed on the new strategy. The positive is that when Mr. Hastings realized he had made a mistake, he immediately fell on his proverbial sword, apologized and redesigned the business to make more sense to his subscribers (well, the jury's out on if that's true but I'm sure he hopes it does!).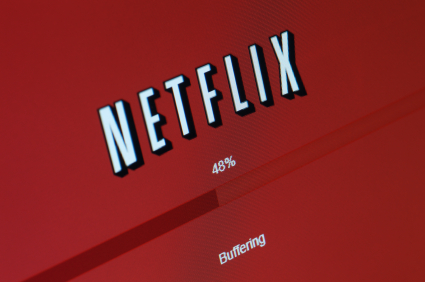 His actions got me thinking about the nature of leadership and what to do when you make a mistake. I make plenty of mistakes. Thankfully for me, they are not on the world stage like Mr. Hastings but they do impact those who work with me, my family, my friends or our customers. Thinking back to my mistakes that have turned out okay (a friendship saved, a customer who becomes a fan for life or a fellow vendor who changes their opinion of us), I've come up with 5 Golden Rules for Apologizing:
1) Time is of the essence. One thing that Mr. Hastings didn't do fast enough is recognize that he and his team had made a major mistake. This gave a million people time to be frustrated, stew over the perceived arrogance of Netflix and take action (in this case, quit Netflix all together). When you make a mistake, quickly own up to it. Even if you don't have the answer yet, a simple "We made a mistake. We're looking into what we can do. Thanks for bearing with us," goes a lot farther than silence does.
2) A humble nature is necessary. One thing that Mr. Hastings did do correctly is apologize in a heartfelt and humble manner. Saying "I'm sorry," is free. It costs you nothing besides a bit of ego. And, it is often what the other person needs to hear in order to process and move on from their feelings. As we can all attest to from silly fights we've had with friends or family, it's the balm for many an angry or hurt soul.
3) Be Sincere. If you're not feeling sorry, if you don't see where you went wrong, don't lie. Don't fake it. Keep working on it until you do see where you went wrong. Being authentic is as important as being humble. If you're only apologizing to save the customer but don't mean it, don't bother. People can smell fakeness a mile off.
4) Make sure that your apology is results driven. If you'd like to save the customer, be sure to ask for it. If you'd like to remain friends, make that clear. But (and this is key!), don't expect anything in return. Your apology needs to stand on its own, without 'payment' in return for the apology. But if you're sincerely and humbly apologizing, do it fast and have a stated ideal outcome that you'd like to see.
5) Be willing to work on it. If you're apologizing for something you did wrong, presumably there's a chance you could do it again if you're not careful, don't change your procedures or don't train your team. It's important that once you've apologized and worked on saving the relationship that you hold up your end of the bargain and do the internal and external work that is required to stay out the danger zone again.
Do you have any thoughts about Netflix, about how Reed Hasting handled his apology OR best practices for how you've apologized in the past? I'd love to hear your thoughts!