I recently purchased some calorie free pastries from Lather Unusual– soapy pastries that is. Lather Unusual is a soap company located near my beautiful home town in Seattle, Washington. Logan Niles, a former New York chef with a pastry background, makes each soap with natural and paraben free ingredients and decorates each soap by hand creating an "unusual lather" (sorry, couldn't hold back the pun). Her soaps look and smell absolutely edible! Check out the quick fire Soap Queen interview with Logan below.
 Website: Lather Unusual Website
Blog: Blather Blog
Facebook: Lather Unusual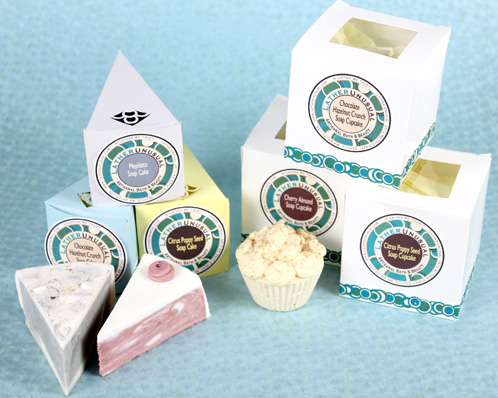 Soap Queen: How did you get started?
Logan: I started making soap as a hobby after trying my hand at cheese making, which I really enjoyed but found to be very cost prohibitive to do as a weekly hobby, not to mention fattening! I could literally have cheese at every meal it tastes so good. Plus the yield of finished cheese is much, much lower than soap. There's only but so much whey a family can drink…LOL…even the cats were getting tired of it!
Soap queen: Why desserts?
Logan: After being a chef for 26+ years in New York City, with a pastry background and experience in professional bakeries, it seemed a logical way to utilize skills and tools I already possessed and loved to use. My goal is to make my Soap Pastries look as realistic as possible vs. gimmicky. I'd love to really push the envelope with them and have an ultra-upscale line as well that would rival anything a classical French or Italian pastry shop could put out.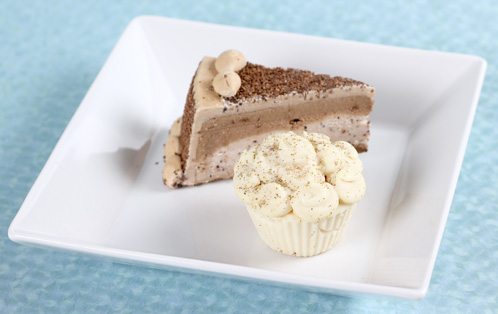 Soap Queen: You have a retail store as well; what's been the most surprising thing about having a storefront?
Logan: Because I opted working with Lip Labz out of Toronto Canada I needed the space and validity of a store front to put two 6′ custom lip balm & lip gloss kiosks into. So along with all of the handcrafted bath products I make it's been a necessary step. So far getting people to the shop has been the biggest challenge since we're not right in the local mall. That's been changing since we started hosting private events here and will expand class offerings in the Fall. I really love running the shop tough. When it comes to meeting new people I'm very social, chatty and love sharing information. The store experience, in terms of sights, aromas and unique features, is delightful and such an important part of the brand.  Everyone who visits has a wonderful experience, and raves about how nice the space feels and uniqueness of the products.
Soap Queen: Your best advice for someone thinking of opening a retail store?
Logan: Don't do it if you don't absolutely have to. Without Lip Labz I would have chosen a less expensive artists space to create out of and focused more on online sales and shows. The overhead, even on a small shop, can be a heavy load to carry during slow periods. If you have the capital to burn while business grows, a great location and a strong business plan then it's something to consider with the proper planning.
Soap Queen: Favorite Bramble Berry product?
Logan: Oh, that's tough! LOL. I'm a big fan of so many of the foodie fragrance oils like Oatmeal Stout, Cherry Almond and Hot Apple Pie… I don't think I could choose just one favorite. I love making the Soap Pastries because I get to be really creative, use all of my pastry piping tips and the reaction of customers when they see them. It's pure joy.
Soap Queen: Thanks for your time, Logan. We adore the soap that we purchased from you! Thanks for such a sweet, fun and wonderful product.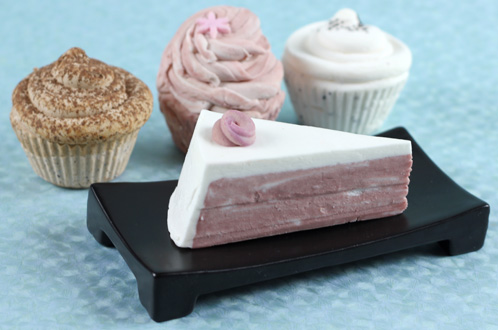 Get your very own pastry soaps from the Lather Unusual Website and keep up with Logan on the Blather Blog!