It's been said that the sky is the limit, and that was definitely my inspiration for the mold I'd like to share with you all this evening. While I love molds like our 5 lb. loaf mold and our 9 bar wood mold, sometimes you have to get vertical! The Vertical Wood Mold allows you to do some creative swirling techniques that would otherwise be difficult, and it's fantastic for layering different colors.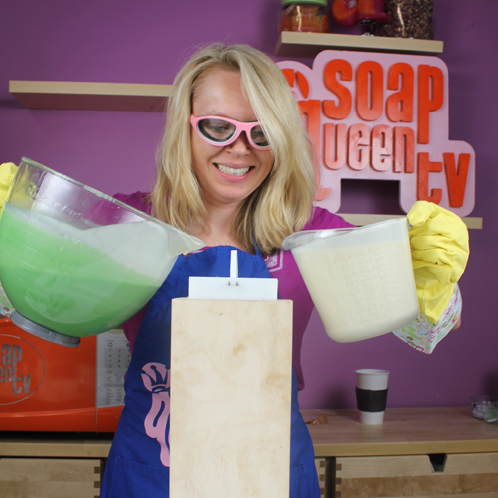 I especially love this mold because it holds up to four pounds of soap, and it's held together with wingnuts which makes prepping for unmolding your soap super easy. The actual in molding takes a bit of patience and elbow grease but it's worth it. Just remember: this mold is for hot and cold process soap only, and using it with melt & pour would result in a soapy overflow!
There are a ton of fun projects to try with this mold, and some of my favorites include the Vertical Sandalwood Vanilla Soap, Yellow & Gray Layer Soap and the Palm-Free Vertical Twist.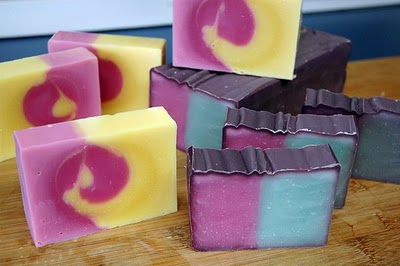 Here is just a few examples of the kind of beautiful swirls you can achieve with this mold. These soaps were made by the lovely Kat at Otion, the soap making bar.
Ready to reach for the top? Check out the Vertical Wood Mold on Bramble Berry's website, and then get to soaping! I'd love to see your creations in our comments section or on our Facebook page too! Sometimes if you need a little soapmaking inspiration, all you have to do is look up =)