Happy Presidents' Day! The Soap Queen TV crew and I just finished up a whirlwind weekend of filming. We whipped up a body butter, a colorful melt and pour project and a fresh, citrusy, and herby cold process project using the vertical mold. The day was fast paced and filled with soapy fun, healthy snacks and good company.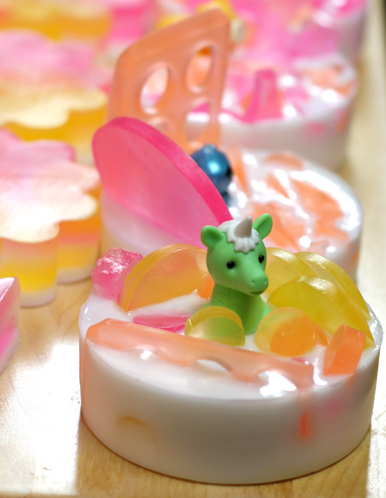 Above is a bonus project made with left over soap scraps from the featured project. The unicorns toys are just way too cute! If you follow Bramble Berry on Facebook you probably saw the sneak peek picture posted on Saturday. I love how it turned out- bright and whimsical (unicorns make me smile).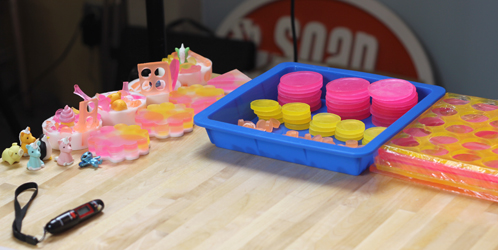 This is the "magic of TV". Everything is prepped and ready for the camera!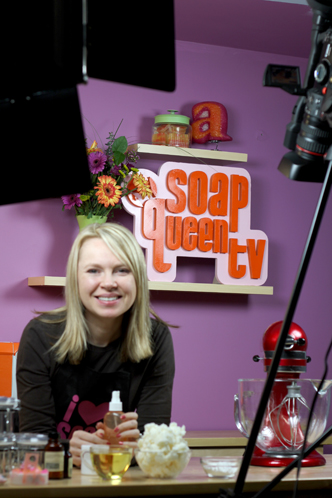 Here I am taking a little breather between episodes and getting ready to whip up some body butter. You'll have to wait until the episode airs to see which butter I whipped! Here's a hint: It's a variation of the popular Whipped Shea Butter, but there's no Shea in the recipe. Hmmmm? Any guesses?
 What soapy projects did you work on this weekend?