Bramble Berry is thrilled to announce the latest and greatest Soapylove Kit featuring tropical colors and a fragrance oil that will send your mind to an island getaway! Debbie Chialtas, the founder of Soapylove, designed this exclusive kit just for Bramble Berry customers.  See more of Soapylove products on the Bramble Berry website. Debbie also has done quite a few innovative and inspirational tutorials for the Soap Queen blog. You can find them all here.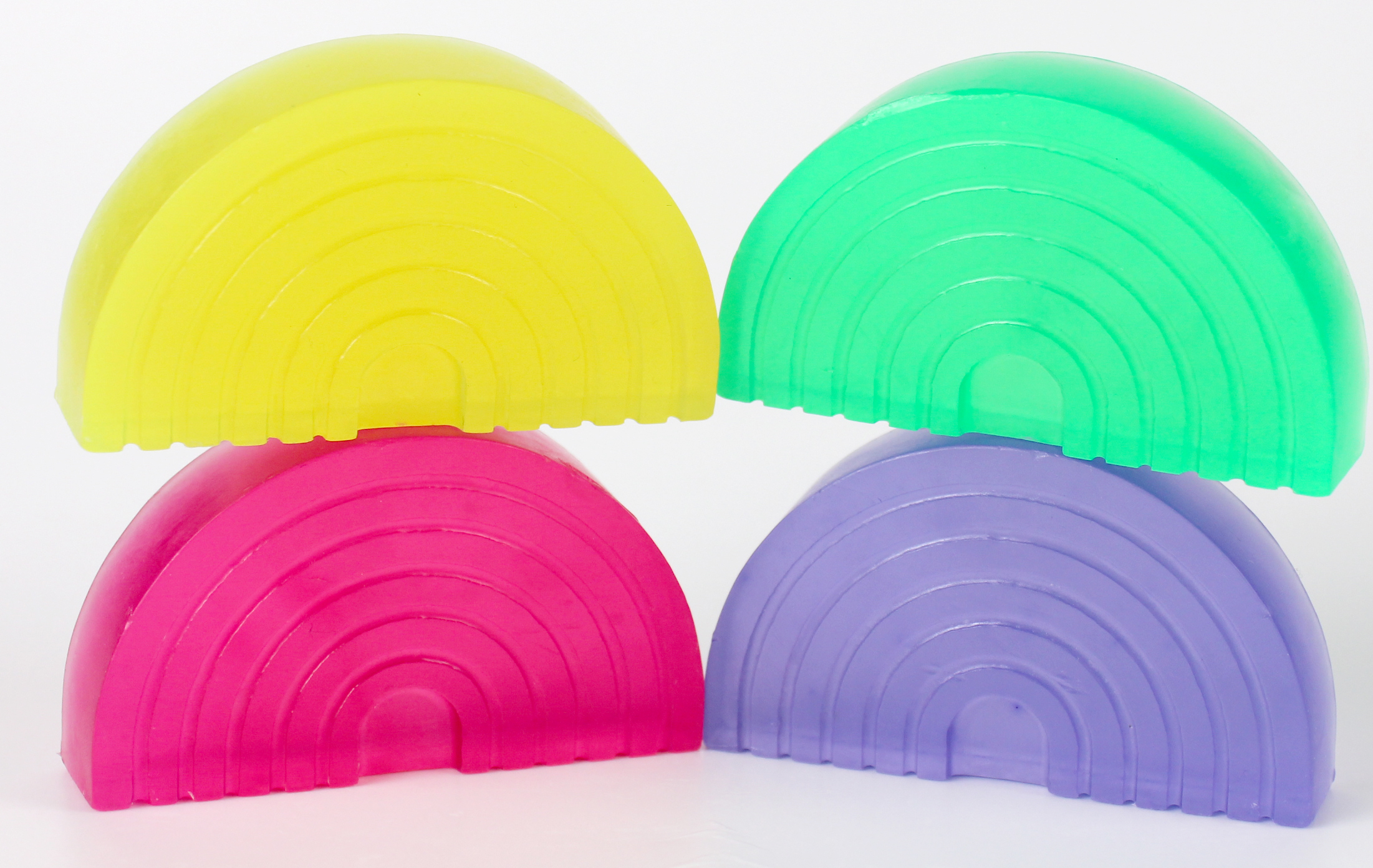 Island Style Soap Colorant Kit: Transport yourself to the tropical islands with the Soapylove Island Style Kit! Inspired by vibrant tones found in flowers, foliage, and the wonderful sunshine. Mix and match to create your own color fantasy! For even more of a getaway enjoy the delicious fragrance of Guava Shave Ice, included in this deluxe kit. Click HERE to get your Island Style Soap Colorant Kit (before they fly off the shelves for summer)!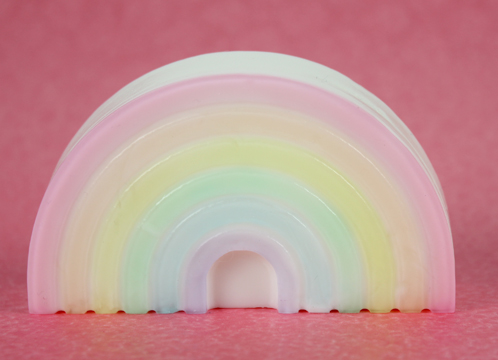 The tropical colors scheme just screamed to be used in the Soapylove Rainbow Mold! They're super cute in solid colors or you can get creative and lightly color each individual rainbow stripe.  The island inspired  soap colorants are dyes that are specifically designed to be bright, happy and easy to use in melt and pour soap. Enjoy blending Aloha Yellow, Purple Paradise and Orchid Pink in your tropical creations. Now, I know what you're thinking, dyes usually bleed in melt and pour soap. You are correct. In the soap above, we used such a tiny amount of the colorant that it didn't bleed (and still hasn't bled after two weeks- score!) . Keep your eyes peeled for a tutorial to come on the delightful rainbow soap above! 
Check out the entire SoapyLove Line HERE!