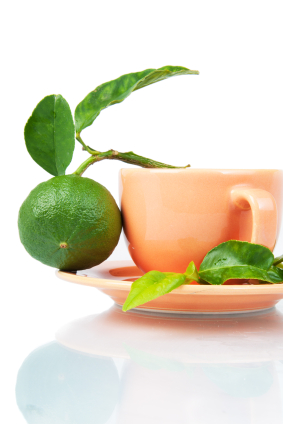 Bergamot (Citrus bergamia): An orange-sized citrus naitive to Italy,  most people are familiar with it's scent from Earl Grey tea.  The juice was onced used as an anti-malaria remedy in southern Italy.  It takes about 100 bergamot oranges to get about 3oz of essential oil!
Bergamot oil was one of the components of the original Eau de Cologne developed in 17th century Germany by entreprenuring Italian perfumers.  Used in skin care, it has a cooling, refreshing effect and is often used as an antinflammatory and antiseptic.  However, Bergamot contains psoralens which can cause the skin to be extra sensitive to light, so it's not recommended in any leave-on application, such as lotion or lip balm. Bergamot has a fresh, uplifting scent that is distinctly citrusy, but also slightly floral.  It is uplifting, and works great in room deodorizers especially when paired with another floral, such as lavender or ylang ylang, or combined with another citrus.
Air Freshening Spray: 50 drops bergamot, 50 drops tangerine, 20 drops clove and 4 fl oz of water. Remember to shake well before use!
Mood Lifting Bath Oil: 4 drops patchouli, 3 drops bergamot, 3 drops clary sage, 3 drops geranium and 1tsp carrier oil (I like avocado oil).
What are your favorite Bergamot blends?