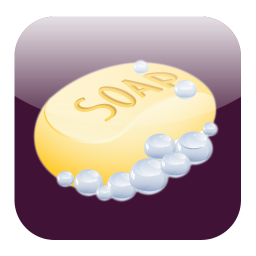 Bramble Berry Soap App just $1.99 in the Android Market
Do you want to be able to formulate Soapmaking Recipes wherever you are and not go running to your computer every time you need to make a change? The Bramble Berry Soapmaking Calculator will accurately calculate saponification (SAP) values for over 60 oils with superfatting ranges up to 20%. The calculator also figures out an estimated amount of liquids for your recipe. Program comes pre-loaded with 6 recipes. You can edit those recipes or make your own from scratch. Recipes can be saved and emailed. App works in grams and ounces and comes with a NOTES section for you to customize your recipes.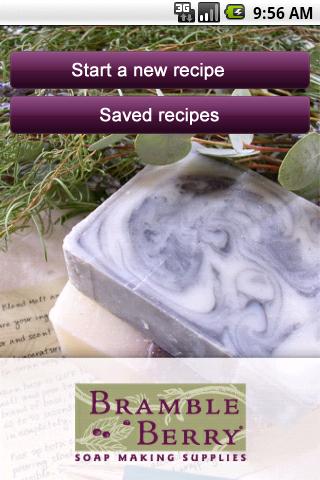 The Soap App comes with 3 liquid soap recipes and 3 bar soap recipes.
ONE: Enter your own ingredients by clicking on "start a new recipe". Then click "Add new ingredient" to enter an oil or fat to the recipe. Repeat this step for the rest of the ingredients. Before you save the recipe, choose a superfatting percentage and a yield amount.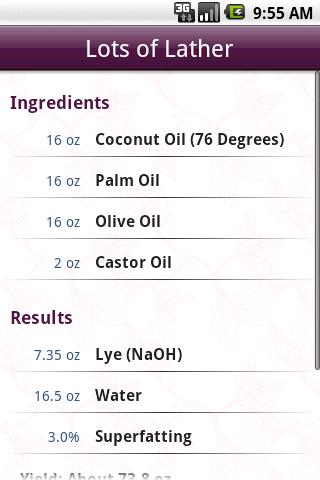 TWO: Once your recipe is complete add any final notes to the notes section on the very bottom of the screen. Then click the "menu" button on your phone to save, discard or change your preferences.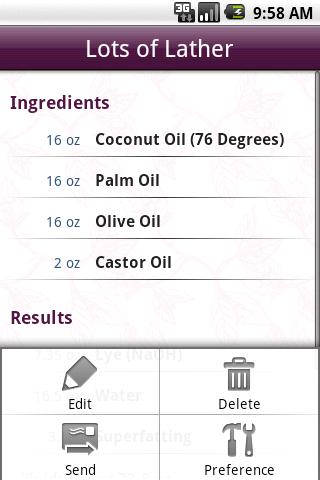 THREE: Once the recipe is saved you can click "menu" again for more options and preferences.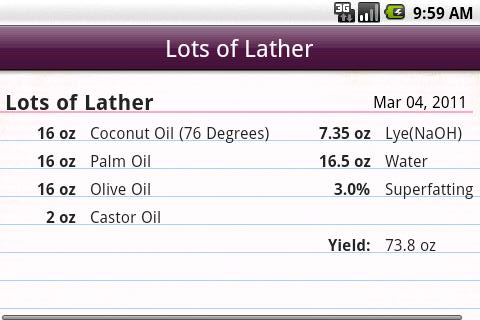 Turn the recipe sideways for the cute note card feature.
Click HERE to get it today!