If only world peace were as easy as this happy, peace soap project.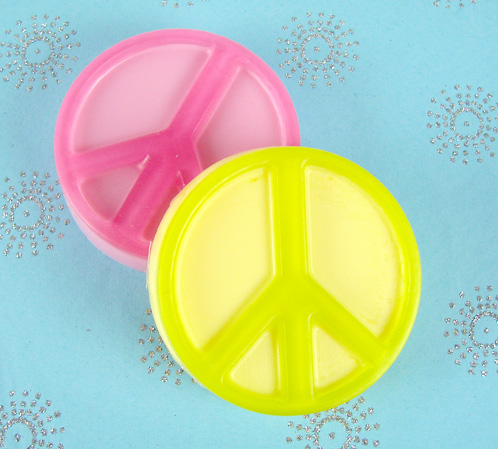 Ingredients
Click HERE to buy all of the ingredients to make the yellow peace soap project. OR get creative and mix and match your colorants and fragrances.
ONE: Melt 1 ounce of soap base in the microwave and stir in some Canary LabColor until you have a nice and happy yellow. Once the color is mixed in, use a dropper or syringe to fill in the peace part of the cavity in the mold. Let cool.
TWO: Melt 11 ounces of white soap base in the microwave and add  .25 ounces of your favorite fragrance oil (I used Yuzu) and Canary LabColor. Mix well and allow the soap to cool to 125 degrees.
THREE: Spritz the first layer of soap with rubbing alcohol and pour your second layer of soap. Spritz with rubbing alcohol to get rid of any bubbles. Let cool for 4-6 hours.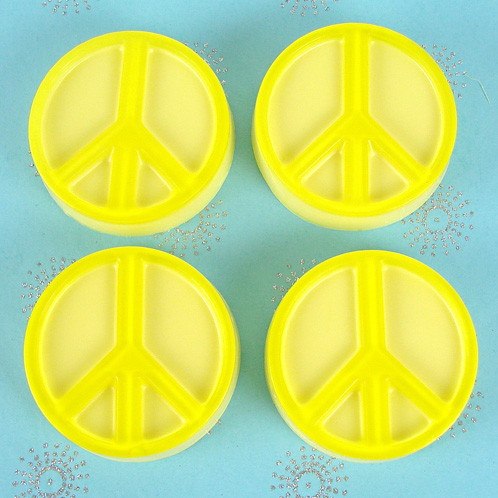 For more details on making layered melt & pour soap check out my video on Soap Queen TV.