We just had our second all-hands successful quarterly theme meeting of the year to go over our goals, win prizes and participate in team building exercises. If you want to see the post on our first meeting, check it out here. Building bridges is a year long theme and the bridges seem to be getting better (forget 'seem' – the winning bridge was a veritable masterpiece of Popsicle bridge building). This quarter's bridge held 92 pounds and it could have held even more. Since it had already won the competition we decided to hang it on the wall for inspiration (and some harmless, friendly taunting). It's fun to have the entire staff together in one place for good BBQ, prizes and competition.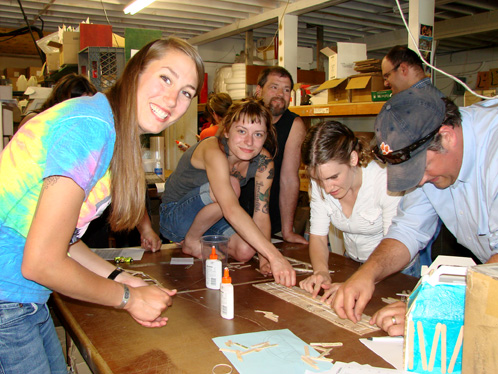 The winning team starting on their bridge (sadly, not my team).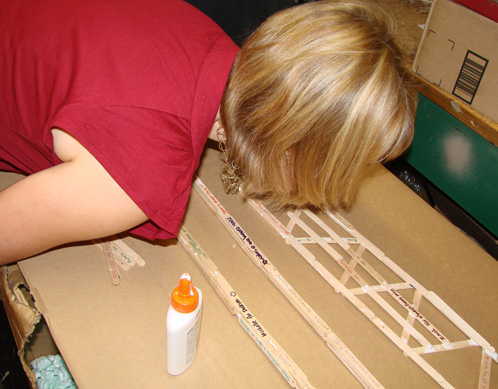 I'm doing some final inspections of our design.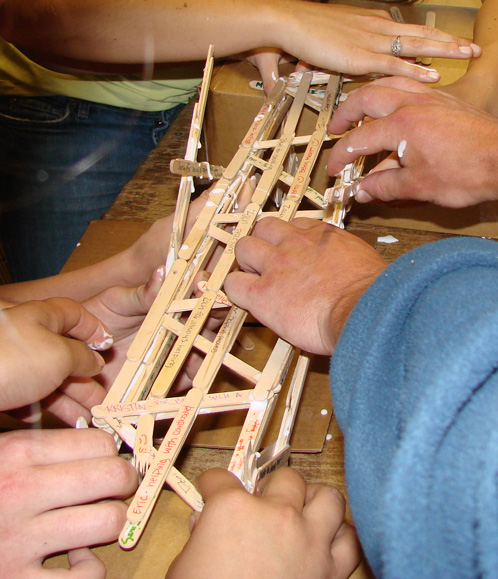 Many hands make light (sticky) work.
Can you see the writing on the popsicle sticks (it's small)? We have a popsicle stick jar for employees to write positive comments and 'thank yous' to their fellow Brambleberrians. It's super fun to read all of the comments. We have a pretty tight-knit group and there were many insider jokes written as well as heart-felt appreciations. Thursday was the weighing ceremony and pizza party courtesy of FedEx (thanks Ross – you ROCK)!