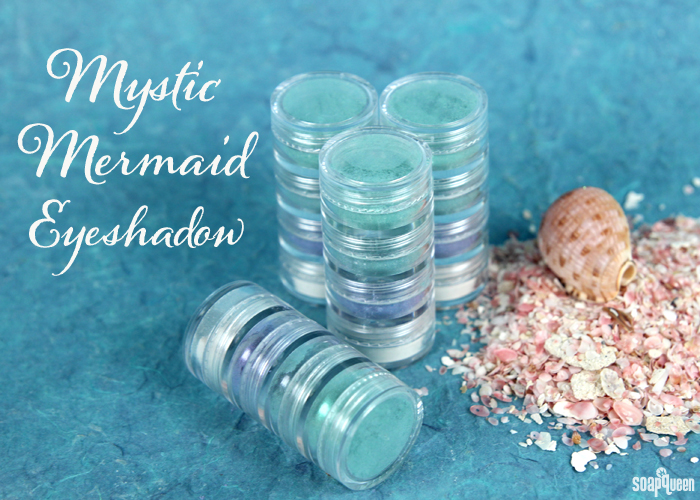 Basic eye shadow colors, like brown and gray, are great for everyday use. But every now and then, it's nice to switch it up and try out new colors. This Mystic Mermaid Eye Shadow adds bold color and a subtle shimmer to your eyelids. They're a perfect way to add some variety to your everyday look, or to create a glam look for a night out. This tutorial shows you how to create four mermaid inspired eye shadow tones. Scroll to the bottom for a demonstration on how to apply these shades!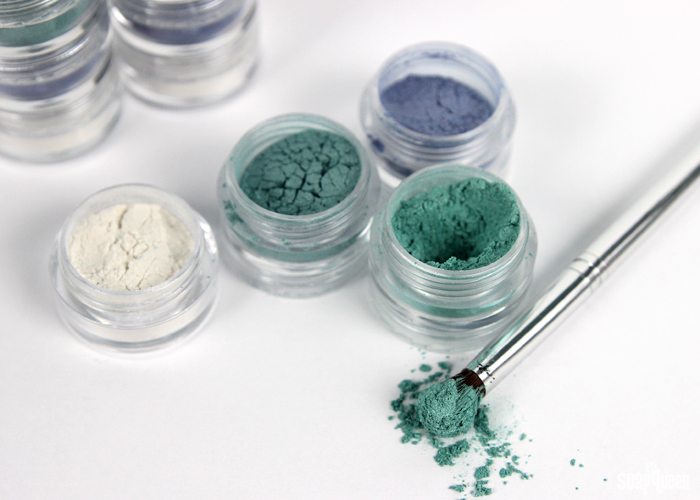 The white eye shadow has a bit of shimmer from Super Pearly White Mica, which adds interest to your base color. It also works as a highlighting shade. The purple, blue and teal colors are great for shadows and contouring. You can also switch up the colors for a unique look each time. Dipping your makeup brush in a little water intensifies the color, giving you more color options.
If you have never made mineral makeup before, it's incredibly easy! To learn more, check out this Mineral Makeup Soap Queen TV Episode. Make sure when you are creating eye shadow that you use eye safe colorants; colorants not approved for the eye area can cause extreme irritation. Click here for a list of eye shadow safe micas and colorants.