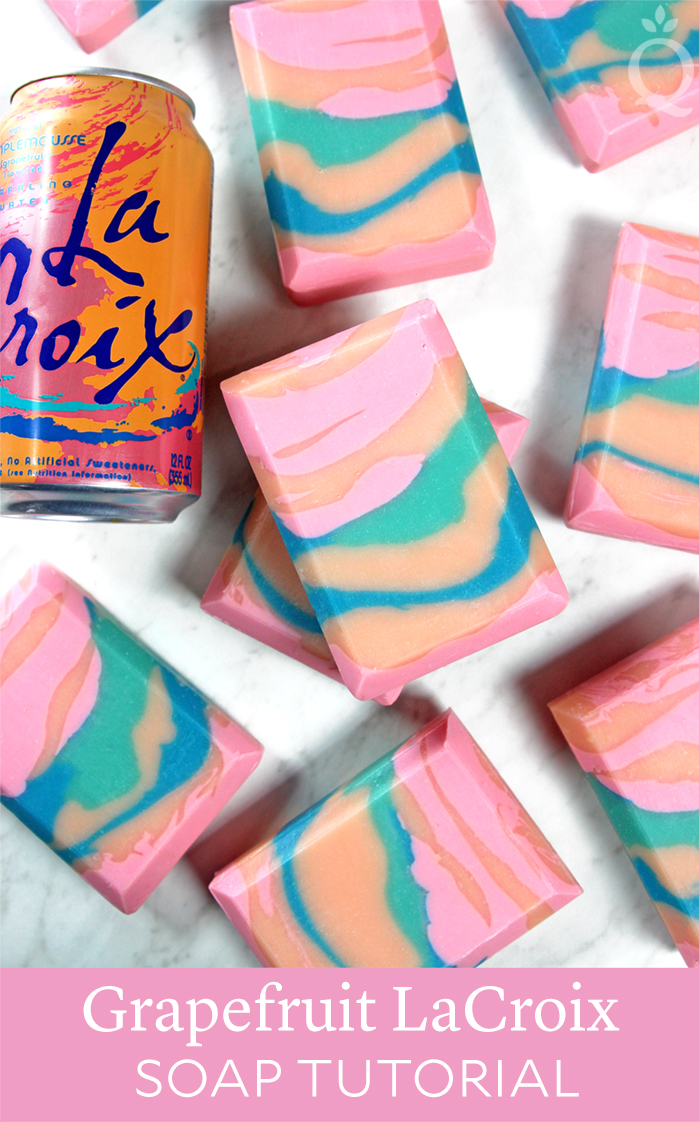 It seems everyone is obsessed with LaCroix right now, and we're no exception. If you scan the office, you're bound to see a few cans. The bubbly beverage inspired this Grapefruit LaCroix Soap. It's made with flat LaCroix instead of distilled water and scented with Grapefruit Bellini Fragrance Oil.
We've never made soap with sparkling water before, so this was a fun experiment. Because it doesn't contain alcohol we didn't boil it. Instead, we opened a few cans of LaCroix and let them sit for a couple days to get rid of the carbonation. Once we were ready to soap, we added the lye directly to the room temperature LaCroix. Because it doesn't contain sugar, you don't need to worry about scalding or overheating.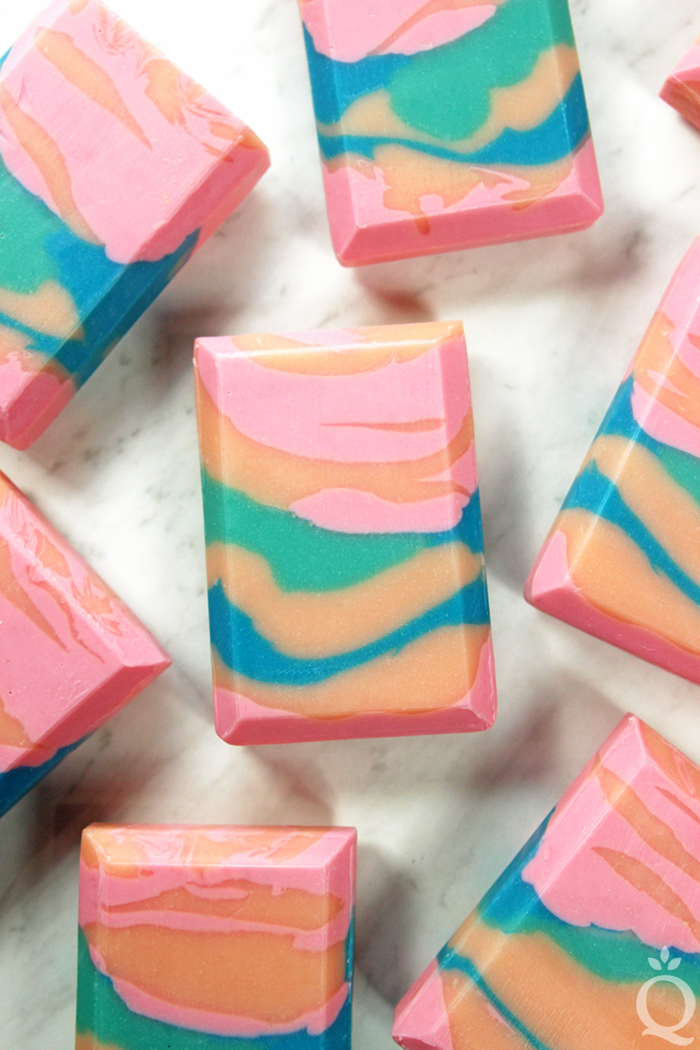 Overall, the LaCroix behaved fairly well in soap. We did find that the soap thickened more quickly, and at one point it did become grainy. Stick blending smoothed out the texture. Interestingly, when we soaped with lime flavored LaCroix, it behaved better. So, the performance of LaCroix in cold process soap may vary flavor to flavor.