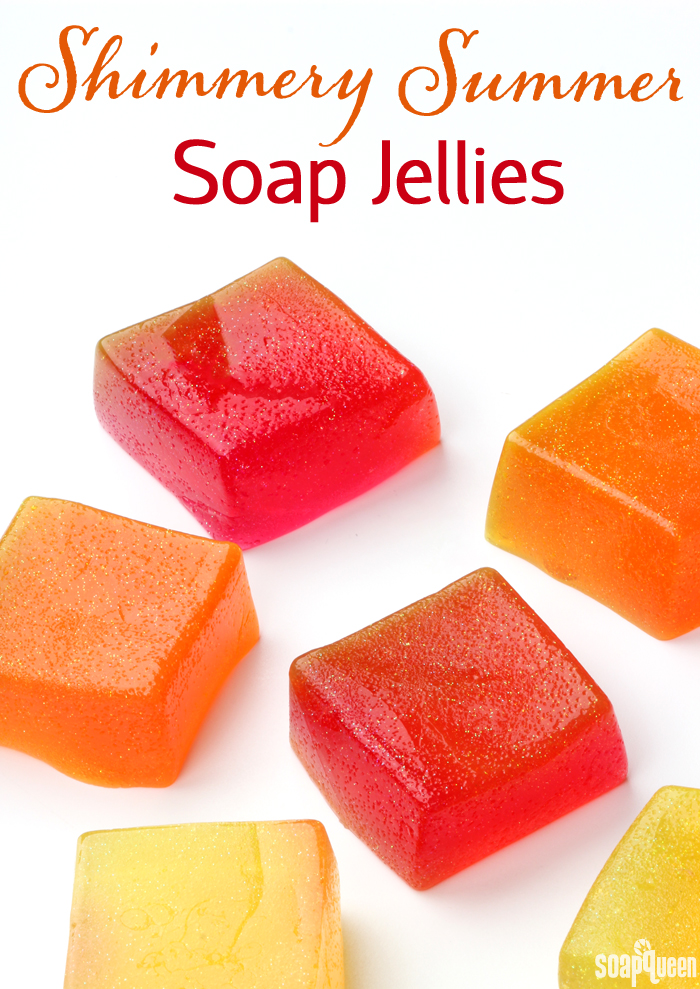 Have you used jelly soap before? It cleanses just like regular soap, except it's wiggly, jiggly and guaranteed to entertain. The fun texture is perfect for kids. They'll love the way it bounces all over the table. Although I have to admit, all the adults in our office had a lot of fun with it too. =)
These Shimmery Summer Soap Jellies use water soluble LabColors to create warm yellow, orange and red colors. They have a bit of sparkle from Fine Iridescent Glitter, and Summer Fling Fragrance Oil is added to complete the summery theme.
Once melted, the texture of the Stephenson Jelly Melt and Pour Base is much thicker than regular melt and pour soap. The texture is rather gloppy, and bubbles do not rise to the surface. To help avoid excess bubbles, stir the base as little as possible. The base also requires a little bit more time to melt. To use the soap, break off a small piece and lather it on a washcloth or loofah. We have heard of some soapers freezing the soap to make it harder and easier to handle. In our tests, the soap stayed soft and jiggly even after being frozen.
See the jellies in action in the video below!