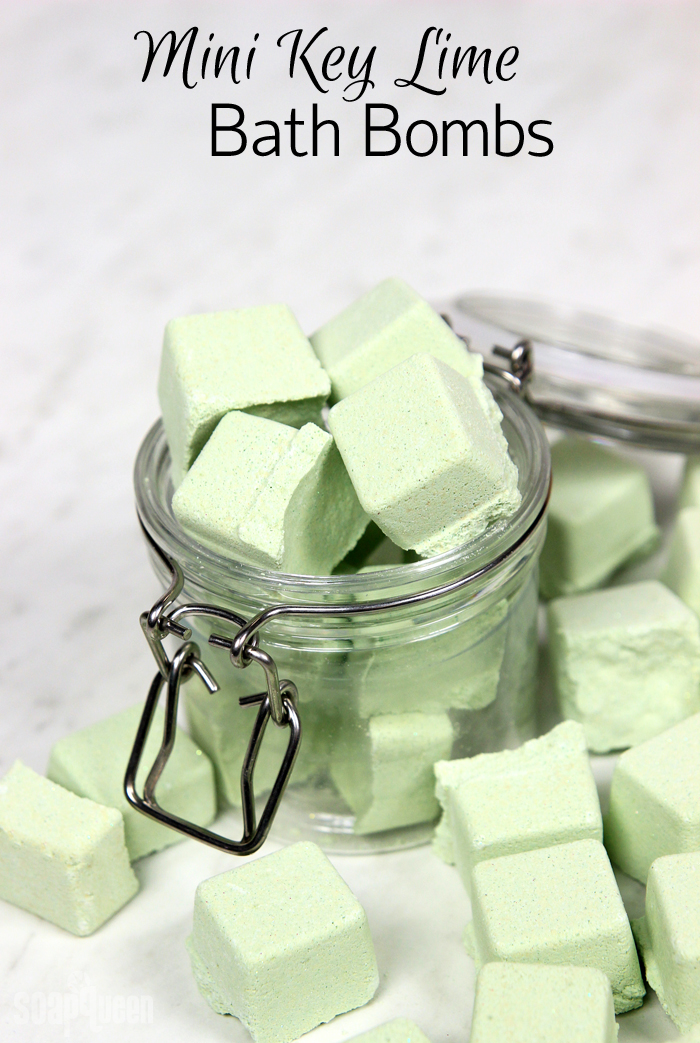 What's better than adding a bath bomb to your tub? Adding multiple mini bath bombs! These Key Lime Mini Bath Bombs are made with plenty of glitter and scented with the Key Lime Tart Fragrance Oil. They smell just like delicious key lime pie. Of course, I colored them with Key West Lime La Bomb Colorant to complement the tart scent.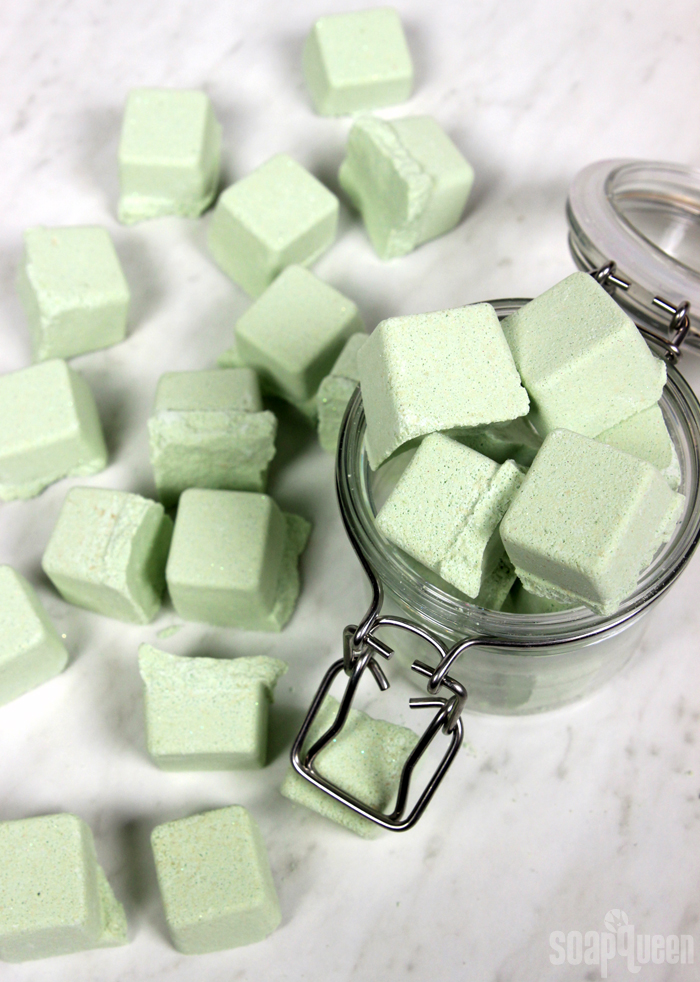 The shapes are created with the Small Cubes Mold and Package. The bath bomb mixture is pressed into the mold. Once hardened, the bath bombs are broken apart into small cubes. I love the somewhat "rustic" shape it gives. Using a bath bomb mold with two halves (like the Stainless Steel Bath Bomb Mold) can be a little tricky at first, so this project is perfect for beginners. It's also a fun project to make with kids. My kiddos love mixing the ingredients together and washing the bowl with the leftover mixture. They never get tired of the fizzing reaction!
The Key Lime Tart Fragrance Oil does contain vanilla, which causes discoloration. In bath bombs, discoloration is rather inconsistent and hard to predict. We found that the fragrance did discolor these bath bombs slightly. If you look closely at the photos, you can see faint, tan spots. The discoloration is minimal, and the green color still shines through.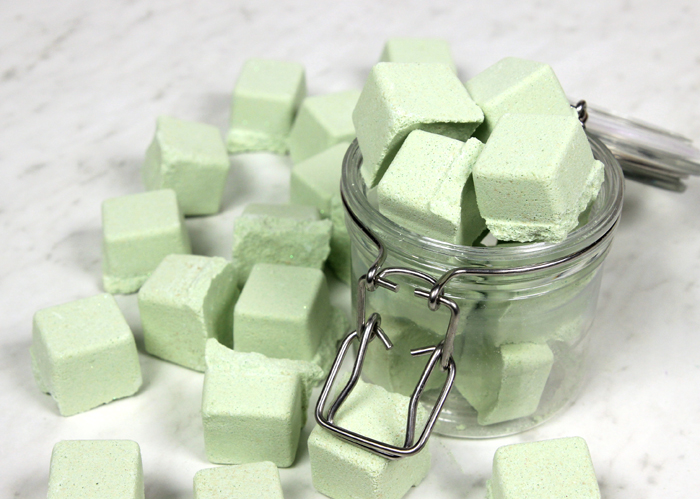 [Read more…]