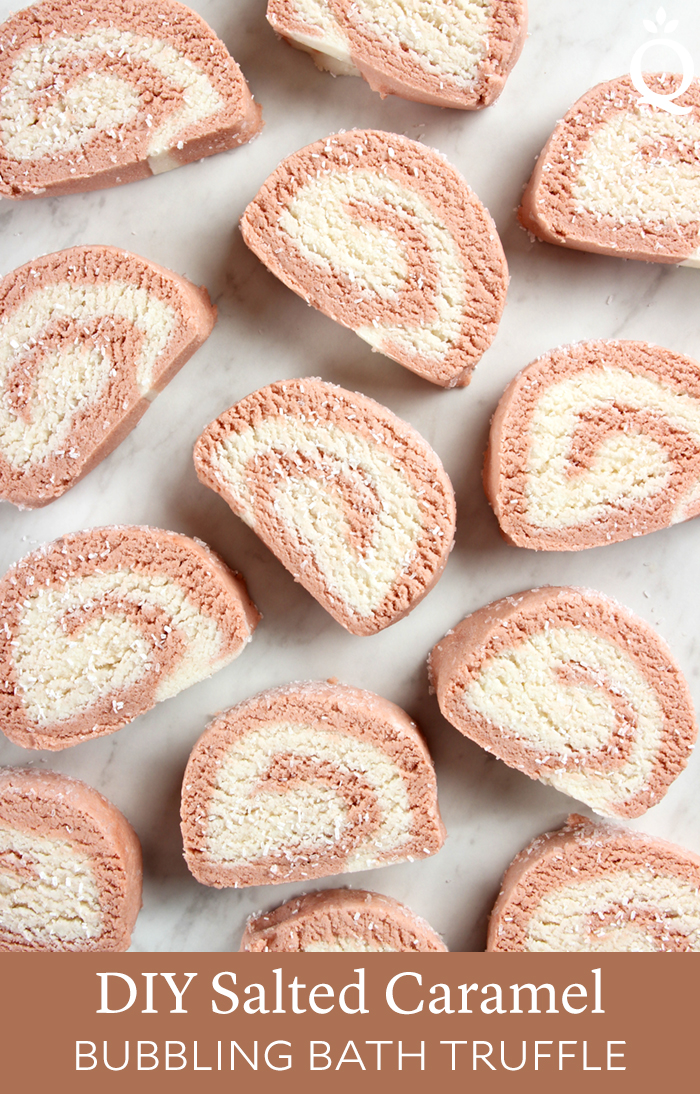 Ever since we created the formula for Rainbow Bubbling Bath Truffles, we can't stop putting new spins on it. Our first recreation was the Mermaid Bubbling Bath Truffles, complete with an aquatic color scheme and tropical scent. Now we are looking to the holidays with the latest iteration – Salted Caramel Bath Truffles.
Scented with delicious Burnt Sugar Fragrance Oil, these bath truffles smell good enough to eat. Epsom salt is sprinkled on top to give texture, but it's also a skin-loving bath additive. Cocoa butter and shea butter add plenty of moisture to the bath. Polysorbate 80 helps emulsify the butters and bath water to prevent large pools of oil in the tub.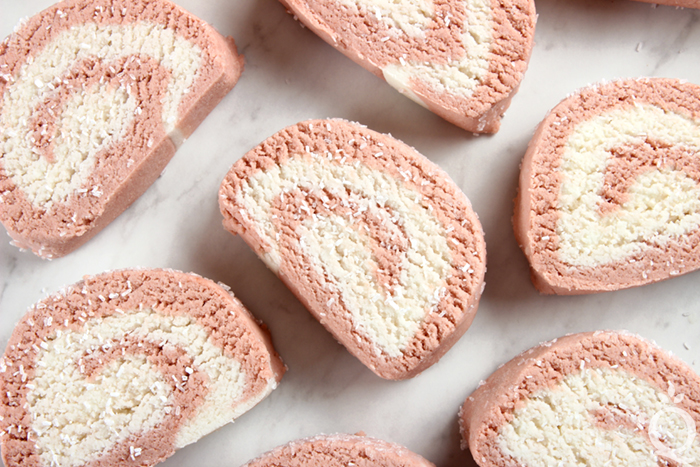 In the water, the formula creates a slow fizzing reaction and with small, creamy bubbles. If you want more bubbles, place the bar directly under the running faucet while breaking it into small pieces.
Burnt Sugar Fragrance Oil does discolor to a deep tan. Discoloration in bath bombs is tricky; sometimes the discoloration happens and sometimes it doesn't. We have found that in general, the discoloration takes about a week to show up. We made these bath bombs about two weeks ago, so they may continue to discolor. We chose this color scheme on purpose – if the bars do turn more brown, they'll still look like rich caramel.