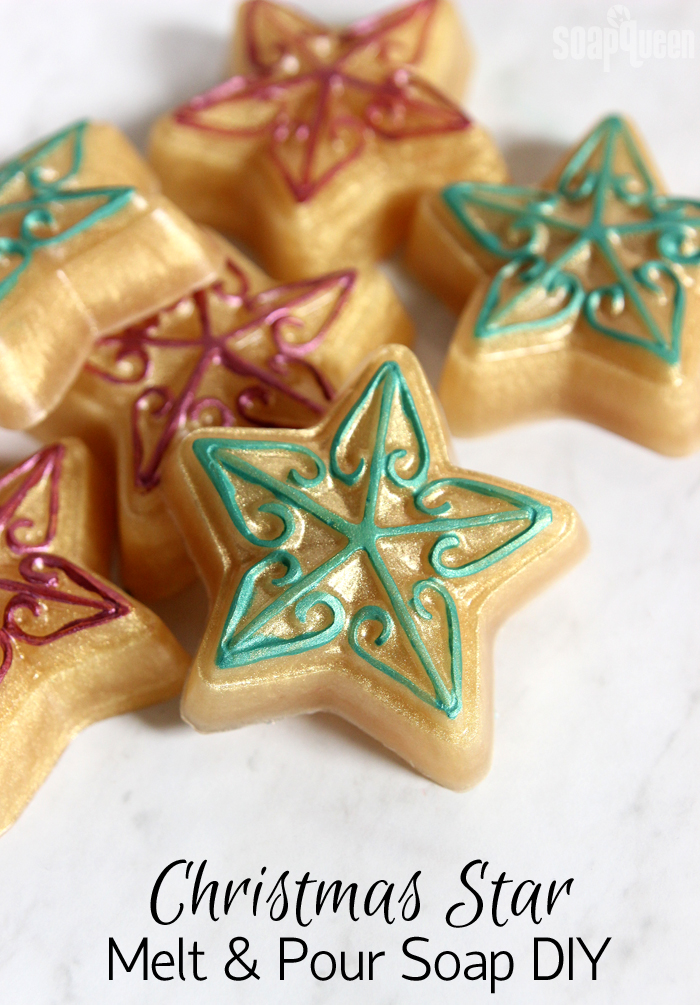 Christmas is just a few weeks away. Hard to believe, I know! If you're making handmade gifts, melt and pour soap is a great option at this stage in the game. It only takes a few hours to harden, and is ready to use as soon as it's fully cooled. These Christmas Star Melt and Pour Soaps are the perfect way to spread the Christmas cheer. They are also a great project for beginners.
First, the soap is colored with Shimmer Gold Color Block for a sparkly gold hue. It's scented with Sleigh Ride Fragrance Oil, one of my all-time favorite holiday scents. It does discolor brown, so don't forget the Vanilla Color Stabilizer! Once the soap is unmolded, a mixture of mica and alcohol is painted on the star details to really make them pop. To help seal the mica, spray the soap lightly with non-scented aerosol hairspray. This creates a seal that makes the mica a little more resistant to rubbing off when handled. That being said, the mica will wash off after one to two uses. I still think it's worth it though. =)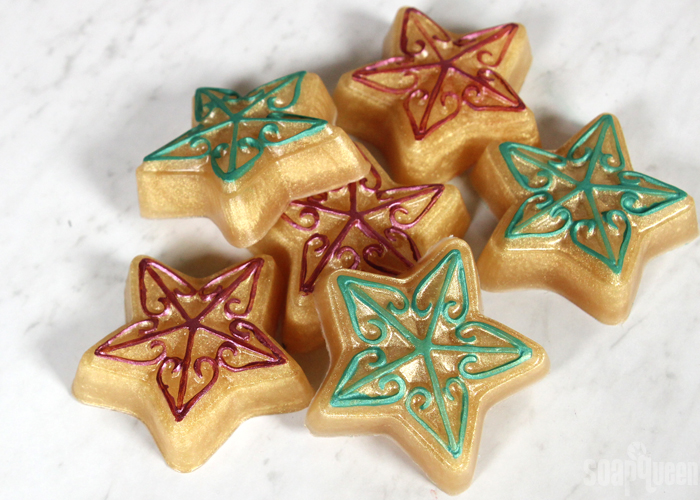 This project is perfect to make with family visiting for the holidays. The hardest part is "painting" the soap once unmolded, and even that is pretty fool-proof. Young kids would have fun adding the colorant, fragrance and stirring the soap! It would be a great project to create a new holiday tradition.