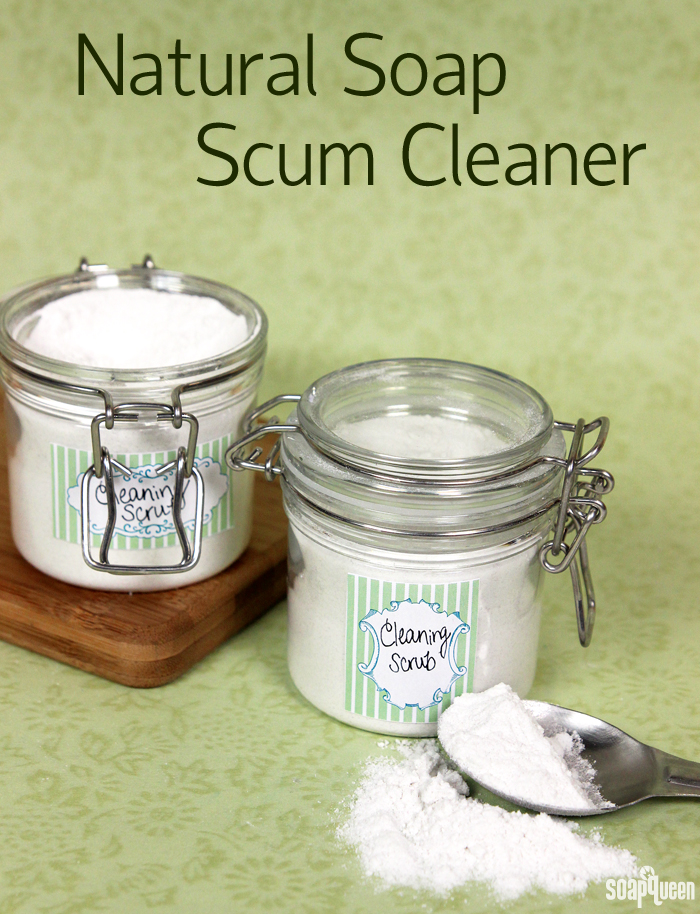 Isn't it amazing how fast your bathroom gets dirty? Between shower scum and sink stains, grime can really pile up. This is especially true with messy kids! Luckily there are powerful household cleaners like baking soda and pumice to fight dirt and make your bathroom shine. This dry soap scum cleaner is made with ingredients from natural sources instead of the harsh chemicals found in store bought cleaners.
This recipe is made with exfoliating ingredients like baking soda, pumice and Epsom salt to easily scrub away tough shower scum. The baking soda and salt also have deodorizing properties to absorb any unpleasant smells in the shower, while lemongrass essential oil and fir needle essential oil leave the tub smelling fresh. Fir needle essential oil helps clean bathroom surfaces as well. To use the cleaner, sprinkle the mixture on a damp surface, concentrating on any areas with built up scum. Then, scrub using a sponge. Rinse away with water.
Like all cleaning products, be sure to keep this product away from children and pets. Before using the scrub, test it on a hidden area in your shower or sink to see if it scratches the surface. The scrub may be a bit too harsh for certain finishes. In addition, you can download and print these free Natural Cleaning Labels to give your products a professional look.