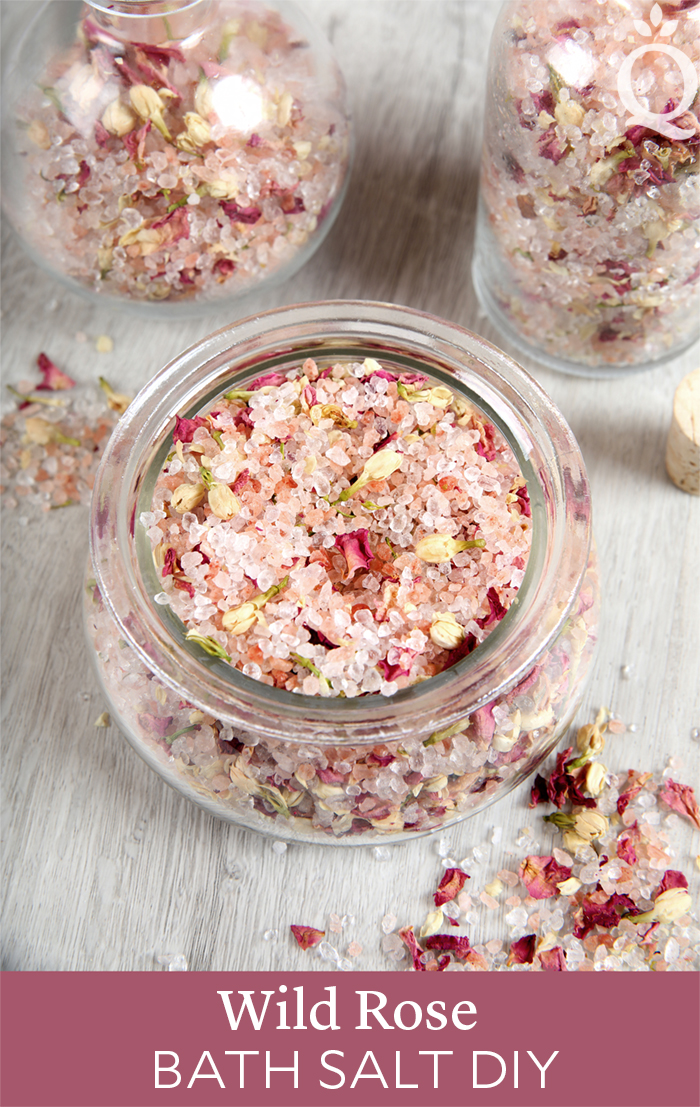 Soaking in a hot bath is a great way to fight the winter chill. These Wild Rose Bath Salts are a simple recipe of Dead Sea salt and pink sea salt, which are known for their skin-loving properties. Learn more about salt in your bath and beauty products here.
The salts are scented with Wild Rose Fragrance Oil, which is a fresh take on a classic rose scent. Pink rose petals and jasmine flowers are mixed into the salt for an elegant appearance. The Wild Rose Fragrance Oil is part of our Modern Floral Collection, which includes four new scents, extracts, dried botanicals, and more. Click here to see all the new products.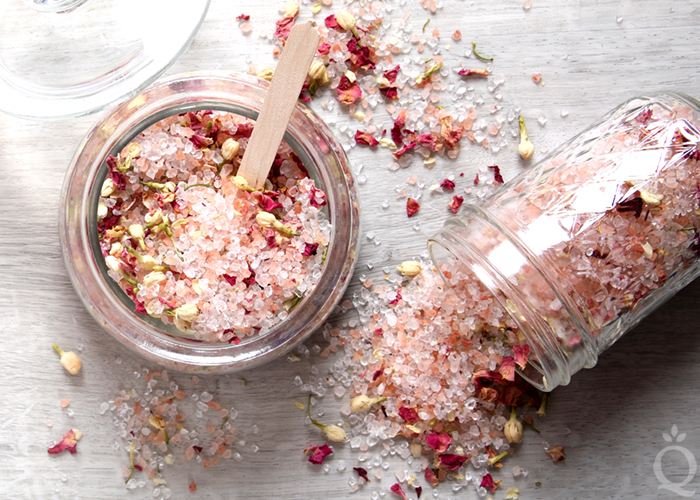 If you're concerned about the flowers clogging your drain, place a spoonful of salt into muslin bags or sealable tea bags before each use. We packaged the salts in glass jars that we found at Ikea and local thrift stores. A classy container is the perfect finishing touch for this recipe.