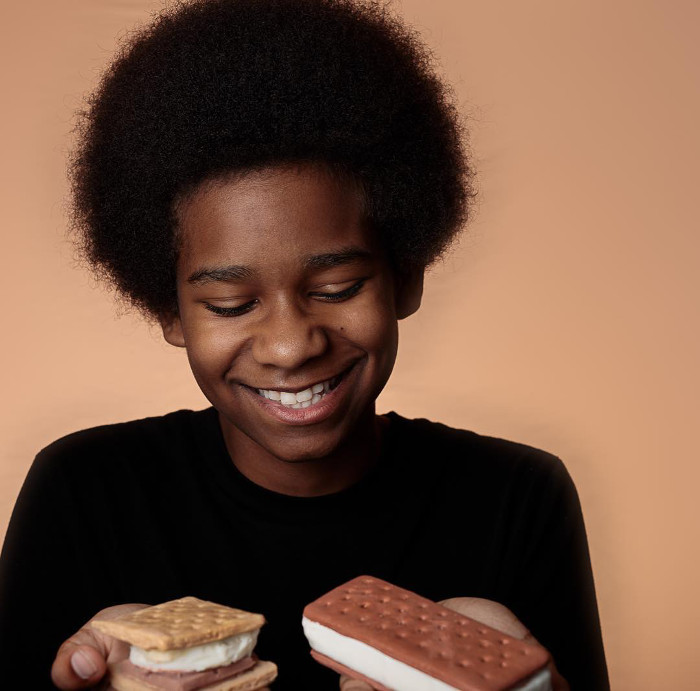 Photo by Stopped Down Studio
To say Donovan Smith has been busy the past four years is a bit of an understatement. The 14-year-old entrepreneur behind Donovan Discovers has been making soap, selling it, and donating a portion of the profits to help homeless people in Albuquerque, NM. He and his mother Casey used to be homeless, so when he started selling soap he made a promise to always give back to those in need. Read more about how he got started in this interview.
People have taken notice of Donovan's generosity and incredible work ethic. He's appeared on local TV stations, in newspapers, and even People magazine. This summer he got a call about another interview, but this one was a bit different than the others. Although he thought the interview was for a local TV station, it was actually for Returning the Favor with Mike Rowe. You can watch the full segment here.
Appearing on Returning the Favor
The creators of the show surprised Donovan and Casey with a store, a personal message from Russell Simmons, and a new car. Donovan and Casey were shocked when they found out – Casey even said they walked by the store a few times without realizing it.
"I was completely speechless," Donovan said. "What you see on the show is an honest reaction. It was so amazing."