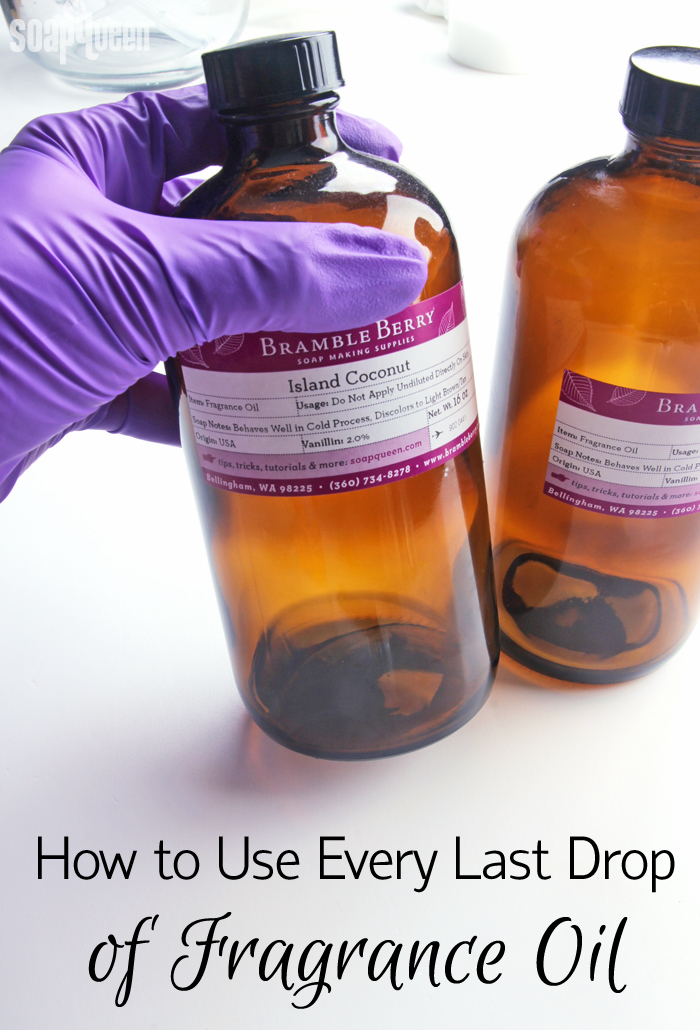 Do you have bottles of fragrance oil that are nearly empty, but you just can't bring yourself to throw them away? Maybe the bottle contains just a few milliliters, or even just a few drops of oil. Even an "empty" bottle still has a little bit of fragrance oil on the inside. To use up every last bit of oil, I like to pour dry ingredients directly into the bottles to create scented bath salts, scrubs or bath bombs.
Salts and bath fizzies have a low fragrance oil usage rate because you usually don't wash off after taking a bath. For 16 ounces of salts, you can use 0.2-0.3 ounces of fragrance oil for a light to medium scent. To check how much of your fragrance oil should be used, check out the Bramble Berry Fragrance Calculator. For this trick, I don't measure exactly how much fragrance oil is leftover in the bottle. Just by eyeballing it, I know when there are only a few milliliters left in the bottle. If you think the amount might be over .48 ounces (which is the largest recommended usage rate for most fragrance oils in 16 ounces of salts), then I would recommend measuring out the fragrance oil to be safe.
You can use essential oils as well. The usage rates for the essential oils will be slightly different, so make sure to use the Fragrance Calculator to find out the maximum usage rate for the one you choose.
If you feel the amount of fragrance oil is small enough, add your salts directly into the bottle. I like to use a funnel for this process to avoid spills. You can measure your salts prior to pouring, or place the bottle on a tared scale and weigh the salts as you pour. Once full, place the cap back on the fragrance oil bottle and start shaking! The salts will absorb the last bits of fragrance oil in the bottle.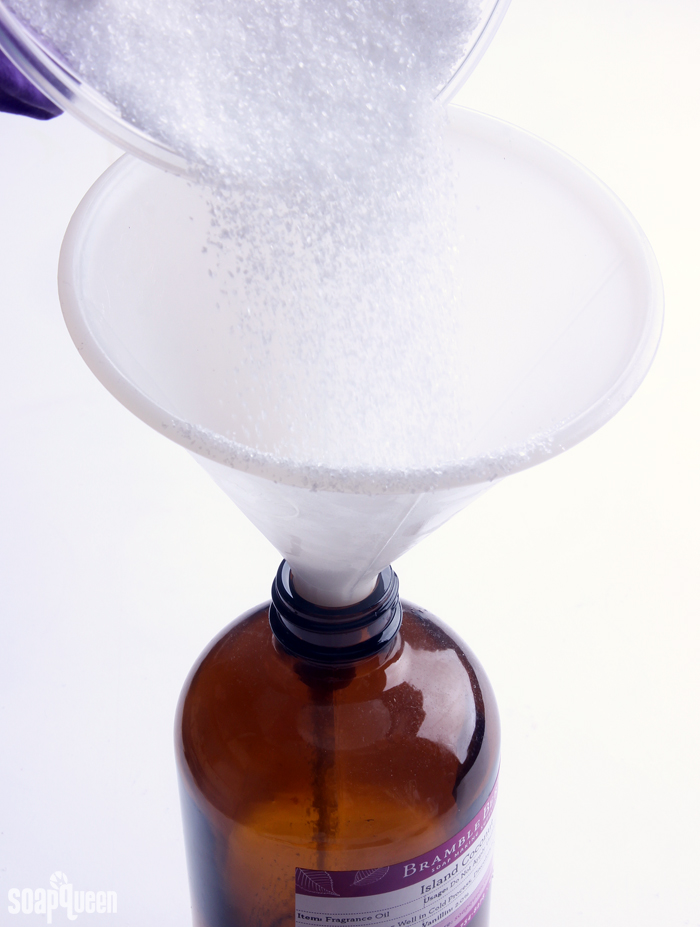 Pour the salt directly into the bottle to absorb the last few drops of oil.