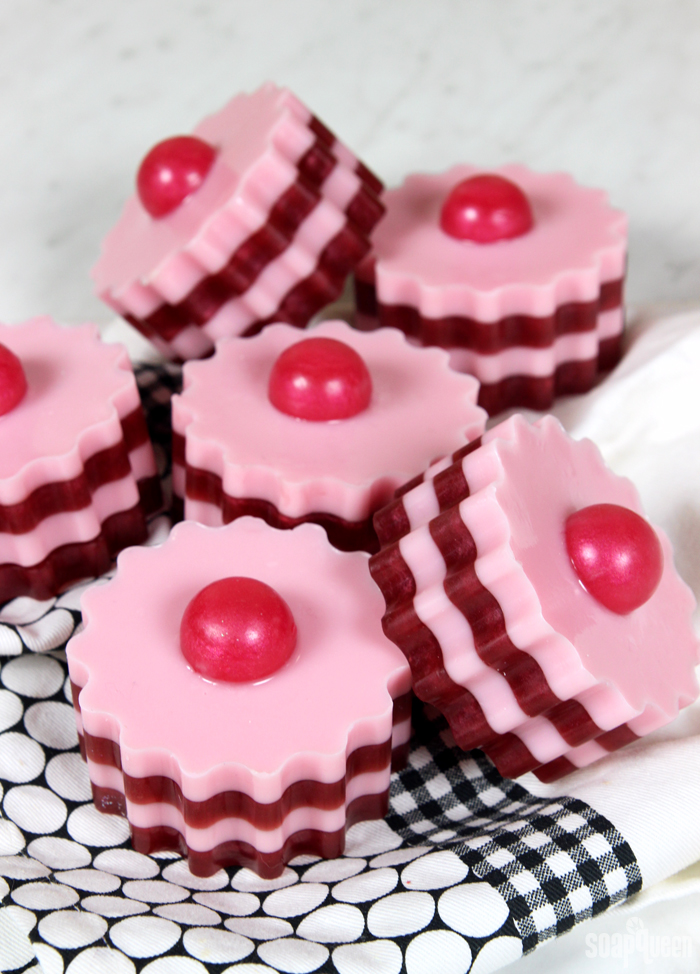 Rhubarb is such a distinct scent. As soon as you read the word, you likely remembered the smell right away. For me, the scent makes me think of rhubarb pie. I love it so much I decided to make a Berry Rhubarb Crumble Cold Process Soap with Red Berry Rhubarb Fragrance Oil. That got me thinking – what about a melt and pour version? Thus these Red Berry Melt and Pour Soap Tarts were born!
These tarts are all about the layers. Soap colored with Shimmer Merlot Sparkle Color Block and Shimmer Magenta Color Block is layered into the Silicone Scalloped Round Mold. Then, the soap is topped with a cute magenta embed. It smells delicious from the sweet and tart notes in the Red Berry Rhubarb Fragrance Oil.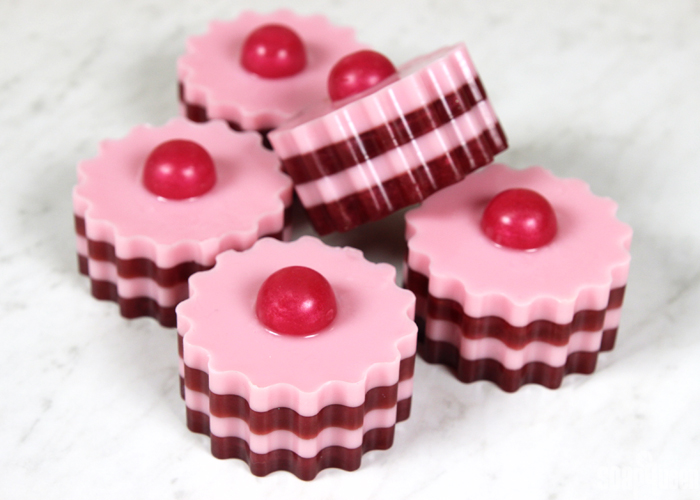 Layers do take time and patience (and plenty of 99% Isopropyl Alcohol), so I recommend making these soaps when you have a little time on your hands. Invite a friend or two over to make soap, and enjoy each other's company while you wait to pour the next layer. I recently made melt and pour soap with a few girlfriends who had never soaped before. It's a great afternoon project, and it's so fun to share your craft with those close to you.